Professor Cynthia Packert Receives Guggenheim and Fulbright Fellowships for 2016-2017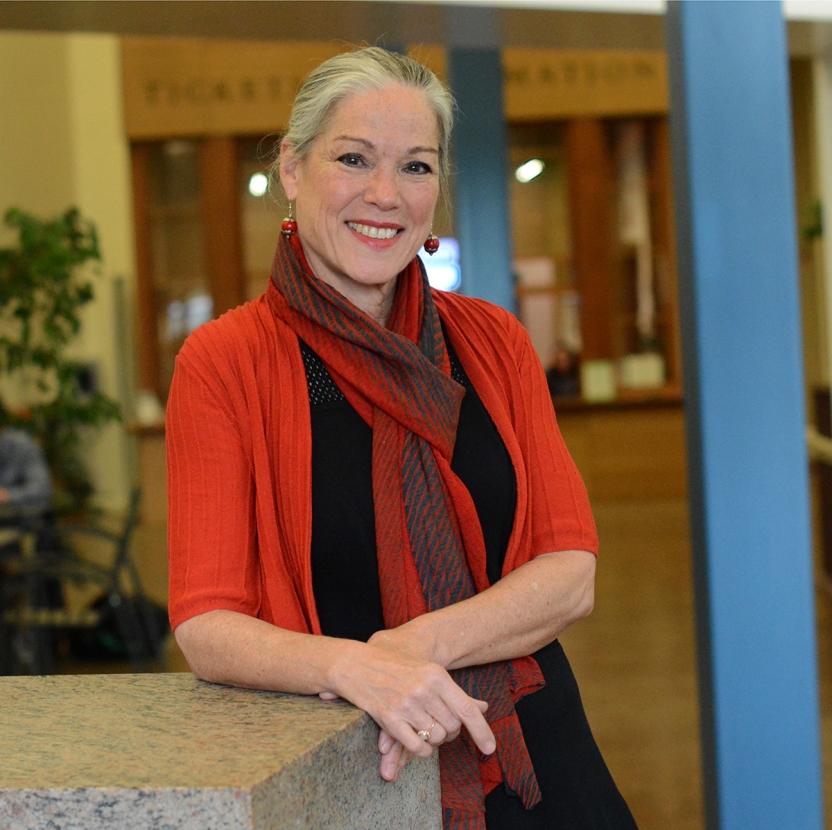 MIDDLEBURY, Vt. – Cynthia Packert, the Christian A. Johnson Professor of History of Art, has been awarded a Guggenheim fellowship in South Asian Studies from the John Simon Guggenheim Memorial Foundation. Packert is one of 175 newly announced fellows who were appointed based on prior achievement and exceptional promise. She also recently received a four-month Fulbright-Nehru Senior Scholar Award to India from the William Fulbright Foreign Scholarship Board.
"I am humbled and honored to have received these awards," said Packert. "I am incredibly excited by this project. I have been preparing the groundwork for five years and have never felt readier to focus on writing a book that I believe will set new paradigms for interdisciplinary art-historical research in South Asian studies. The support of the Guggenheim and Fulbright Fellowships will make all the difference in allowing me the creative freedom to finish this project."
A scholar in South Asian art and architecture, Packert will spend her 2016-2017 sabbatical year researching the work of a Swaminarayan Hindu sect that is based in Gujarat, India, and that has established a recognizable sectarian identity through its distinctive visual culture of elaborate temple arts and architecture. The sect, which goes by the acronym BAPS (Bochasanwasi Shri Akshar Purushottam Swaminarayan Sanstha), has created visually spectacular sacred sites in London, Toronto, Chicago, Houston, Atlanta, and Los Angeles over the past two decades. A seventh temple, unveiled in Robbinsville, New Jersey, in 2014, will offer Packert a focal point to follow the construction of one of these magnificent structures, as she examines the sect's historical development in India and the diaspora.
"One of the many questions I hope to address through my research is how a relatively minor Hindu devotional sect, originally associated with a regional religious movement and a singular leader, grew beyond its Gujarati origins to assume the project of literally reshaping the form, meaning, and experience of the Hindu temple in the diaspora," Packert said.
In the fall of 2016 as part of her Fulbright fellowship, Packert will travel to India, where she will be based in Ahmedabad, Gujarat. She plans to visit 19th century temples in Gujarat that were established by Swaminarayan, the sect's original founder. She will also do research on BAPS's 20th-century spiritual-educational "Akshardham" monumental complexes in Gandhinagar (Gujarat) and New Delhi. A new Akshardham complex is soon slated for construction in Robbinsville, New Jersey, so Packert will also visit artisans' workshops in Pindwara, Rajasthan, to document the production of the sculpted components for this future Robbinsville monument.
"These awards are a testament to Cynthia's exceptional accomplishments as a scholar of Hindu visual culture," said Andrea Lloyd, vice president for academic affairs and dean of the faculty. "I was delighted to hear the news, and thrilled for Cynthia!"
Since its establishment in 1925, the Guggenheim Foundation has granted more than $334 million in fellowships to more than 18,000 individuals. In 2016, the 92nd year of the program, there were nearly 3,000 applications for the 175 fellowships awarded. The Fulbright Program aims to increase mutual understanding between the people of the United States and the people of other countries, and it is the flagship international educational exchange program sponsored by the U.S. government. Since its beginnings in 1946, more than 360,000 Fulbrighters have participated in the Program.