Middlebury Faculty Approves Open Access Publishing Policy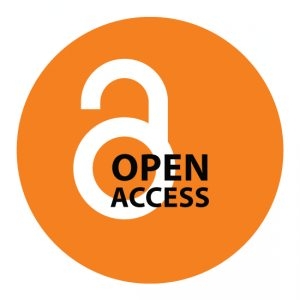 MIDDLEBURY, Vt. –Middlebury faculty have approved a new policy impacting the way their scholarly work is distributed. At their final plenary meeting of the academic year on May 17, the faculty voted to adopt an open access policy, granting Middlebury College a license to republish their scholarly essays in an online repository hosted by the college.
An open access repository means that digital copies of faculty publications can be found, read and downloaded by anyone with an internet connection. Repositories are indexed by search engines and databases such as Google Scholar, which link to the downloadable version of a deposited article. These kinds of repositories currently exist at dozens of institutions that have adopted open access policies.
"I'm so pleased about this policy, because it means that the work we do at Middlebury will be available to everyone," said Svea Closser, associate professor of sociology and anthropology who co-chaired the open access committee. "I work in Sub-Saharan Africa and South Asia, where few universities can afford the very high prices that journals charge for subscriptions. Now my colleagues and collaborators will be able to freely access the results of the work we do together."
The new policy does not require faculty to change where they publish their work and it does not require them to include their work in the new repository. It does, however, make inclusion in the repository the default process unless a faculty member opts out by waiver.
"By changing the default, we hope to change behavior and awareness so that it becomes commonplace for faculty to share publications through our institutional repository, and thus people searching for scholarly work will find links to these free open versions of publications," said Jason Mittell, professor of film and media culture and American Studies. Mittell is part of the open access committee that developed and proposed the new policy.
Formal discussions about the new policy began earlier this year when the committee offered a series of presentations to faculty. According to Mike Roy, dean of the library, who has been involved with open access publishing for several years, the faculty was mostly ready for the conversation, but it was not without skeptics.
"The few concerns we heard were mostly around the idea of what repercussions might exist for faculty members who opted not to include their work in the repository," said Roy. "That was useful feedback and we included language in the policy specifying that faculty members would have full control over whether their work appeared in the repository and that their choice would have no bearing on annual or other reviews."
More than 50 colleges and universities have similar open access policies, including major research institutions such as Harvard, Duke, and MIT and liberal arts colleges such as Amherst, Oberlin, and Wellesley. In rare cases – less than ten percent, according to Mittell – a publisher objects to having a work be freely available through a repository. In those cases, a faculty member would obtain a waiver and not include their work in the repository.
With reporting by Stephen Diehl