Matthew Dickerson Essay Featured in Written River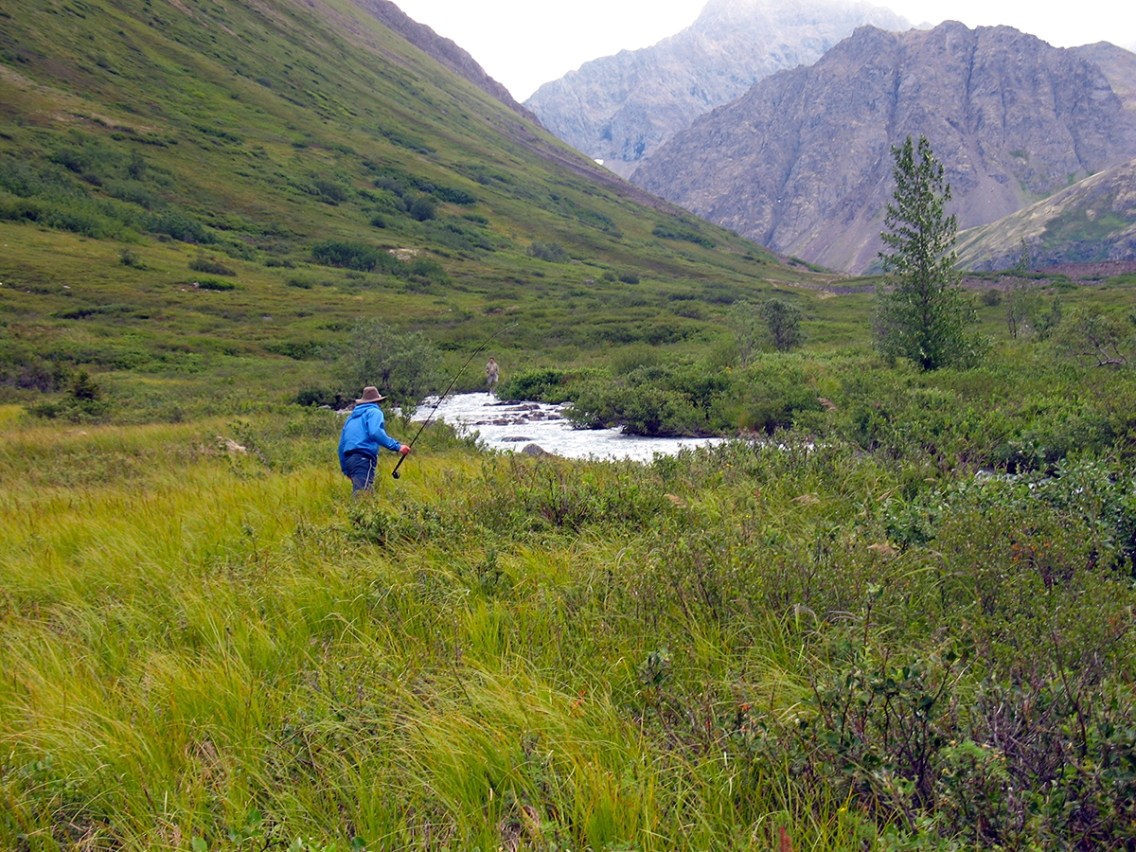 A photo by Professor Matthew Dickerson at the South Fork of the Eagle River in Alaska, where he taught a Middlebury summer course on nature writing.

An essay by Professor Matthew Dickerson about his experience teaching a group of Middlebury students in Alaska last summer is the opening piece in the 2016 volume of Written River, a journal of "eco-poetics." Dickerson's article, "Return to the South Fork of the Eagle River," is also featured on the journal's web site.
Dickerson notes that the nine students in his nature-writing course made up one of the most diverse groups he has taught in his 26-year career. They represented seven countries and a wide variety of academic disciplines.
In one excerpt, he describes the Dolly Varden char, a fish so emblematic of the Alaskan wilderness and its challenges, that Dickerson used the species as one of the narrative lenses through which the class studied the environment:
"Dollies further down in the valley feast through the summer months on the salmon eggs and in the winter months on rotting salmon flesh— much like the bears and gulls and eagles and nearly everything else in the Pacific Northwest within striking distance of a salmon stream. Even the trees. But up here in this alpine meadow we are well above the reach of even the strongest and most acrobatic salmon. The char are dependent on aquatic macro-invertebrates, or the occasional terrestrial insect blown into the water by the constant breezes in this nearly treeless place. I will later turn over some rocks in the river and find nymphs of small golden stoneflies and mayflies clinging to the stream bottom. Beautiful little creatures. Also potential food for a Dolly Varden."
Read the full essay, "Return to the South Fork of the Eagle River," published May 31, 2016.