Clifford Symposium to Explore Mindfulness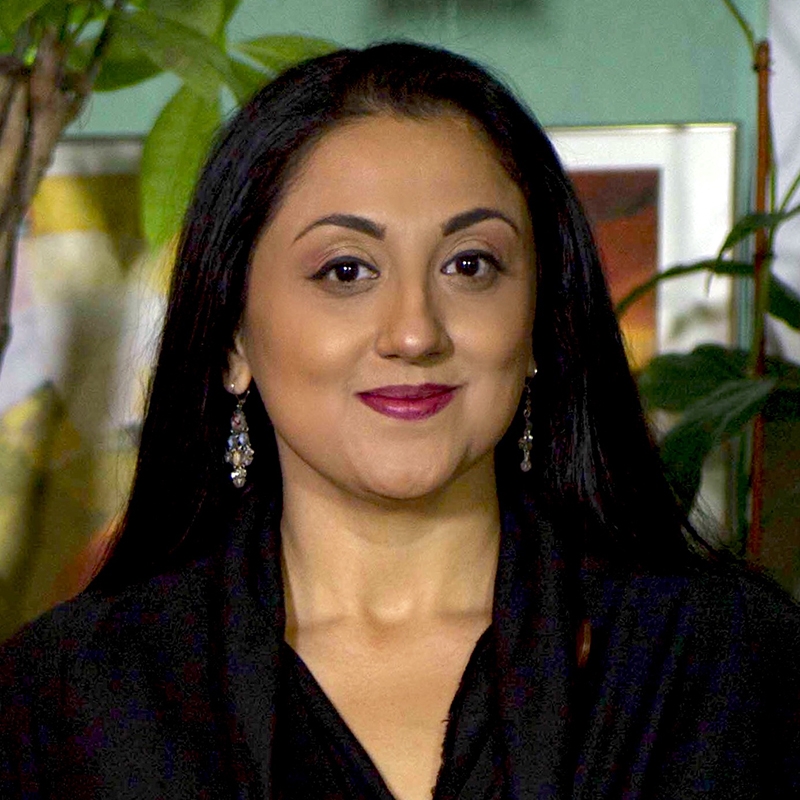 MIDDLEBURY, Vt. – How can we create a more contemplative culture? This challenge will be the topic of a symposium, "Fully Present: The Art and Science of Mindful Engagement," that will take place September 22–24 at Middlebury College. The event, Middlebury's annual Clifford Symposium, will explore the meaning of mindfulness­–the practice of calmly paying attention to the present–and ­how it touches all aspects of the Middlebury community, from the faculty's teaching to students' athletic performance. Experts from the College, the Middlebury Institute of International Studies, the local community, and other institutions will also discuss the benefits of mindfulness and how to develop its practice.
"We're interested in broadening the conversation about mindfulness and that's why you'll hear speakers on a wide range of subjects and disciplines. Meditation is just one piece," said Michelle McCauley, professor of psychology and one of the symposium organizers. "Rather than bringing something completely new to the College, this symposium really ties together the many exciting ways the Middlebury campus community is already engaged in mindfulness."
"The events should encourage faculty, staff, and students to ask themselves what would a fully mindful Middlebury look like?" said Erin Quinn, director of athletics. Like McCauley, Quinn also served as a symposium organizer along with Melissa Hammerle, recent visiting lecturer in education studies. Organizers see the symposium as the launch of a yearlong campus discussion on mindfulness.
The three-day event will offer a variety of activities, including talks, panel discussions, a film screening, and workshops. At the Davis Family Library, there will be a display of books related to mindfulness, podcasts on meditation, and an Unplug and Recharge Room.
Amishi Jha, a neuroscientist and associate professor of psychology at the University of Miami, will kick off the symposium on Thursday, September 22, with a talk titled "Strengthening the Brain's Attention System with Mindfulness Training." Jha is also the director of contemplative neuroscience for the university's Mindfulness Research and Practice Initiative. She will discuss a growing body of data that finds protracted periods of high stress degrade cognitive functioning and weaken the capacity to regulate emotions. Her research involving a broad range of groups, such as military service members, elite athletes, teachers, and undergraduate students, has found that attention, working memory, and mood improve with mindfulness-based interventions.
On Friday, September 23, experts will lead sampler workshops that will introduce participants to yoga, meditation, aikido, and other contemplative practices. Events also include a panel of four students–Mandy Kimm '17, and Beatrijs "Bea" Kuijpers '19, Naomi Eisenberg '18, and Eli Susman '18.5–who will participate in a moderated discussion, "Mindfulness in Students' Lives." They will share stories and reflect on the impact of mindful practices on their own lives and those of other students, as well as how they have led efforts to incorporate mindful practices into their student organizations, from sports teams and outdoor clubs to service trips and the arts.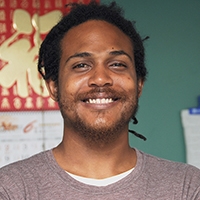 Atman Smith and his fellow cofounders of the Holistic Life Foundation will offer an interactive workshop on September 24.
Another discussion, "Engaged Teaching and Deep Learning: Using Contemplative Practice to Support Intellectual and Personal Growth," will feature Hammerle and two Middlebury faculty members­–John Huddleston, professor of studio art, and Catharine Wright, senior lecturer and director of the Writing Program. The panelists will reflect on compelling research on the benefits of mindful learning, offer an overview of contemplative studies in higher education, and provide concrete examples from several different disciplines.
Events on the final day of the symposium, Saturday, September 24, include an interactive workshop and talk with the founders of the Baltimore-based Holistic Life Foundation. They will explore practical and fun ways to nurture well-being through yoga and mindfulness with youth from underserved communities.
All events are free and open to the public with the exception of meals, which are open to Middlebury College students, faculty, and staff. A full schedule is available on the symposium webpage. For more information, contact Ellen McKay at emckay@middlebury.edu or 802-443-5626.
The Clifford Symposium
The annual Clifford Symposium is named after College Professor of History Emeritus Nicholas R. Clifford, who taught history at Middlebury College from 1966 to 1993 and who in his many years as a member of the faculty and administration cultivated critical inquiry.
For More Information