Students, Faculty Reflect on Field Research in China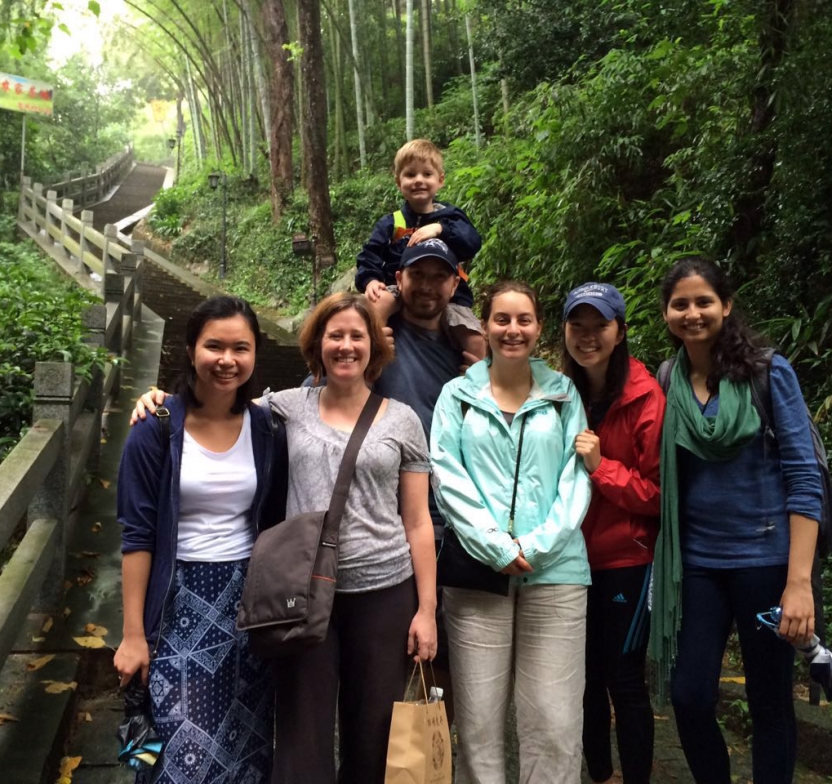 MIDDLEBURY, Vt – A blended group of Middlebury undergraduates and graduate students from the Middlebury Institute tackled the complexities of trade, diplomacy, and development in China this summer during an intensive research course. Led by three faculty members – Orion Lewis (Middlebury), Wei Liang (Monterey), and Jessica Teets (Middlebury), the course, "Engaging China through Field Research," introduced students to a variety of new challenges, from designing research instruments to conducting interviews with the assistance of an interpreter.
"We were essentially asking students to be graduate-level researchers, and placing them in a different role than they would normally be," said Lewis, visiting assistant professor of political science.
Emily Cipriani '19.5, who took the course after just one semester at Middlebury, was with a group of students in Hangzhou who were looking at how to better develop vocational education in China. She says that while exploring this question, she was struck by the value of hands-on learning in her own education. "Though only in my first semester of college, I was able to participate in a graduate student level project in one of the most difficult countries to conduct research," said Cipriani.
Last spring, the students spent two hours each week learning interview skills, survey design, and statistical analysis with the assistance of Phil Murphy and Fernando DePaolis from the Meta Lab in Monterey. During that time, they also formed their project proposals. In June, they traveled to Beijing for a weeklong orientation, where they met policy makers and scholars from Chinese and American universities, and had a chance to refine their project proposals with the assistance of Professor Beryl Levinger (MIIS) who joined the students in Beijing.
One of the two teams focused on trade and diplomacy, while the other looked at development and innovation – both groups building on research already underway by their faculty mentors. After their week in Beijing, the teams parted ways to launch fieldwork in Shenzhen and Hangzhou.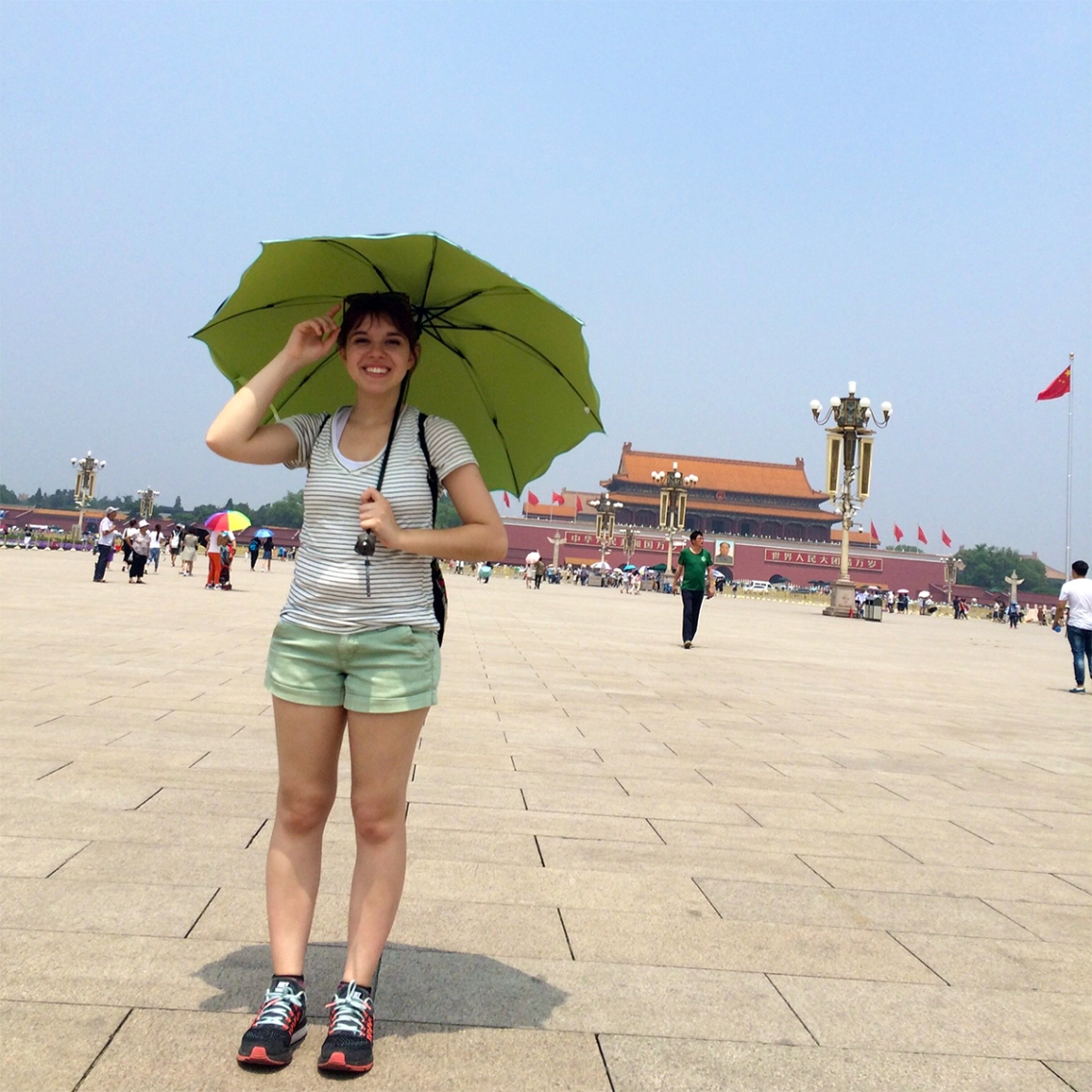 Emily Cipriani '19.5 takes in the sights of Tiananmen Square in Beijing prior to her field research in Hangzhou.
The teams traveled with student interpreters from the Translation and Interpretation program at the Middlebury Institute, which allowed the professors to take students with no Chinese language background, but it also meant that communication was sometimes indirect and imperfect. "Learning how to be comfortable with this was an important barrier to overcome, and working through the interpreters was an important skill that most had to develop," said Lewis.
As with any good research project, there were plenty of unexpected roadblocks. The Hangzhou team, for instance, tried contacting several local officials and school administrators to set up interviews, but with little success. As it turned out, G20 preparations were in full swing, and many Hangzhou officials were not inclined to speak with student researchers without a burdensome written approval process. Developing contacts proceeded in "fits and starts," said Lewis. It's a situation that's familiar to seasoned researchers, but can be unnerving to students.
"I think it was valuable for them to realize that things are not always simple and that the professors don't always have the answer," said Lewis. "This was a collective endeavor where we had to find our way based on how things played out. To have to face adversity, come up with the creative solutions, and work through challenges is a profoundly important skill, and we could see the students grappling with this process over the course of our time there."
Jessica Teets, associate professor of political science, says she was pleasantly surprised to see how the context of the course – abroad and in another language – allowed some students to find their academic footing and build self-confidence in a way that can be difficult in a traditional classroom setting. "It was amazing to see some of our shyest students interview senior government officials in Chinese!"
The daily challenges added a lot of value to her learning experience, said Cipriani. "This was the first time that we really had to do all the work – deciding our topic, designing our research, looking for interviewees online, making phone calls to strangers," she said. "I hope that the success of this project will push Middlebury to create more real-world education opportunities in the future."
The undergraduate portion of the course was underwritten, in part, by Middlebury's Fund For Innovation. Faculty and students from the course plan to publish some of their research findings later this year. For more information, visit the course website.