Middlebury Names Hannah S. Ross General Counsel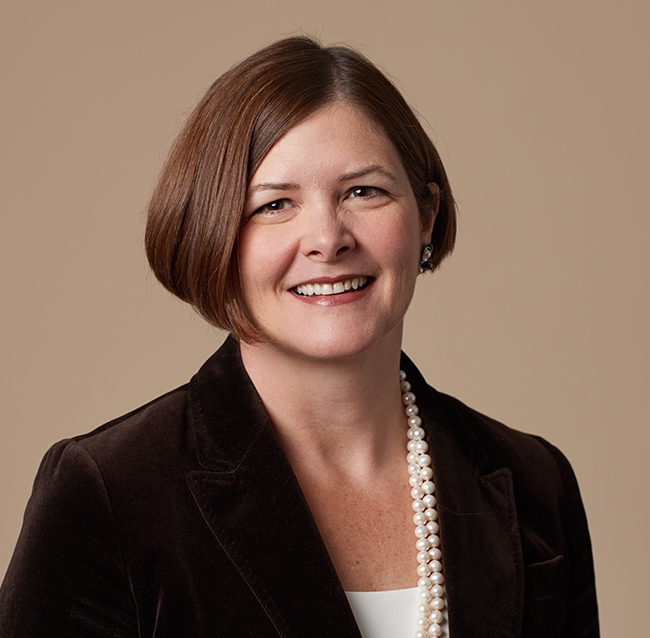 MIDDLEBURY, Vt. – Middlebury College today announced that Hannah S. Ross will fill the newly created position of general counsel, starting December 1. Ross comes to Middlebury from Princeton University, where she has served as university counsel since 2003.
As Middlebury's first in-house general counsel, Ross will play an integral role in providing legal and strategic advice to the president, board of trustees, and other senior administrators. Reporting to the president, Ross will be responsible for legal oversight and will advise on a wide range of issues, including compliance (e.g., Title IX, Clery Act, ADA, and FERPA), nondiscrimination and affirmative action, labor and employment, student life, international activities, risk management, governance, and corporate matters.
"We feel very fortunate that Hannah will be joining the senior administration at Middlebury in this new role," said President Laurie L. Patton. "Hannah's depth of experience with many critical issues facing higher education will be invaluable as we look to Middlebury's future."
"I am tremendously excited to have the opportunity to join President Patton's leadership team and create the role of general counsel at Middlebury," said Ross. "It will be a delight to support both the breadth and depth of Middlebury's programs—stretching around the globe and looking deeply into our society's most challenging issues."
In her work at Princeton, Ross has represented the university in litigation and before state and federal administrative agencies. She has provided advice and counsel across many legal areas, including student affairs, employment, governance and compliance, risk management, contracting, and access and inclusion.
Ross earned her bachelor's degree in English at Yale University and her JD from Harvard Law School. Prior to her work at Princeton, she was an associate in the trial department at Hill & Barlow, P.C., and an associate in litigation at Goulston & Storrs, LLC, both in Boston. After law school, Ross clerked for Vermont Supreme Court Associate Justice Hon. Denise R. Johnson.