Archaeologist Will Lecture on the "Parthenon Enigma," March 2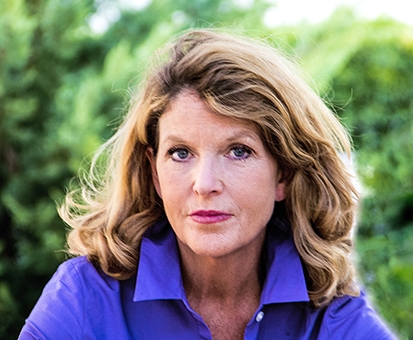 MIDDLEBURY, Vt. – Joan Connelly – archaeologist, art historian, author, and recipient of a 1996 MacArthur "genius grant" – will offer her interpretation of the famed Parthenon frieze in an illustrated lecture titled "A Twitch Upon the Thread: The Parthenon, Genealogy, Ritual, and Resonance" on Thursday, March 2, at 4:30 p.m. at the Mahaney Center for the Arts.
A professor of classics at New York University, Connelly will appear at Middlebury College in connection with the Museum of Arts' current exhibition "Untouched by Time: The Athenian Acropolis from Pericles to Parr." Her lecture in the Dance Theatre will be free and open to the public.
Connelly will offer her groundbreaking reading of the 525-feet-long marble sculpture that adorned the entrance to the famed Parthenon overlooking the city of Athens. The frieze has long been viewed as a representation of the ancient Panathenic Procession, but Connelly offers a different take in her recent book The Parthenon Enigma: A New Understanding of the West's Most Iconic Building and the People Who Made It, which was named a New York Times Notable Book of 2014.
Connelly's thinking about the Parthenon "overhauls our understanding of the temple as a whole," says Middlebury's Pieter Broucke, professor of the history of art and architecture and curator of the Museum's current exhibition. "Rather than looking at the famous Parthenon frieze as a Panathenaic Procession, she depicts it as a foundation myth," he said.
The publisher, Penguin Random House, adds: "Connelly finds [the Parthenon's] true meaning not in the rationalist ideals we typically associate with Athens but in a vast web of ceaseless cultic observances and a unique mythic identity, in which democracy in our sense of the word would have been inconceivable." The book also earned plaudits as one of the Daily Beast's "Best Books of the Year" and won the Phi Beta Kappa Society's Ralph Waldo Emerson Award.
A classical archaeologist, Joan Breton Connelly has conducted excavations throughout Greece, Kuwait, and Cyprus where, since 1990, she has directed the Yeronisos Island Expedition. Connelly majored in the classics at Princeton University and earned a PhD in classical and Near Eastern archaeology at Bryn Mawr College.
Connelly's lecture at Middlebury is sponsored by the Museum of Art, the Department of History or Art and Architecture, and the Director of the Arts.