President's House Wins Award for Energy Efficiency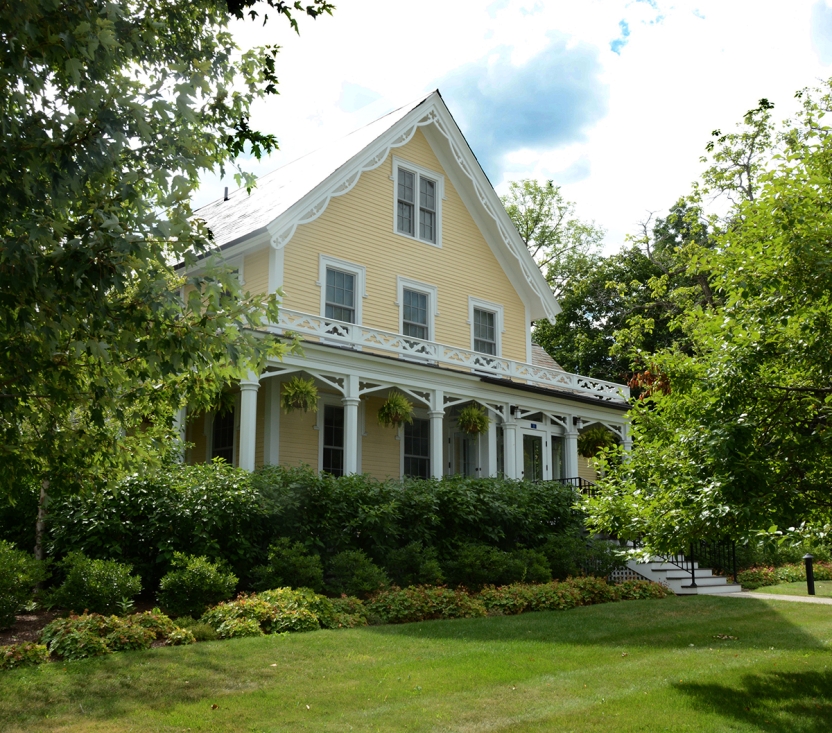 MIDDLEBURY, Vt. – The Middlebury College president's house at 3 South Street has won Efficiency Vermont's top award for a major renovation of a commercial building. Efficiency Vermont, an energy efficiency utility, recognized the renovation project with an "Honor Award" for the innovative energy-saving features incorporated into its design.
"It was a wonderful challenge that required taking an historic building and implementing sustainability and efficiency measures while preserving its character," said Steve Smith of Smith Alvarez Sienkiewycz Architects, which oversaw the renovation. Smith entered the project into Efficiency Vermont's competition.
Called the Best of the Best Awards, the annual ceremony took place on February 1 at Efficiency Vermont's Better Buildings by Design conference in Burlington. The house was one of 12 entries in the category of a major renovation of a commercial building.
Built in 1854, the president's house is one of just a few Carpenter Gothic designs in the town of Middlebury. In December 2014, the College completed a major renovation on the 6,000 square-foot building, where numerous meetings and social functions take place.
The renovations featured many energy improvements, including installation of geothermal wells for heating and cooling and the installation of a solar array, which provides 20 percent of the building's electrical needs. Contractors also replaced windows and doors; water-proofed the basement; replaced electrical, lighting, and mechanical systems; and added new insulation.
In July 2016, the house earned LEED Platinum certification from the U.S. Green Buildings Council (USGBC). LEED (Leadership in Energy and Environmental Design) is the most widely used third-party verification for green buildings, certifying buildings that promote sustainability, resource conservation, and human health. Platinum is the highest designation of LEED certification.
"Middlebury College has been committed to advancing energy efficiency and sustainability in their new construction and renovation projects for many years," said Cathy Reynolds, Efficiency Vermont account manager. "It's great to see one of their buildings receive this recognition."
For More Information