Playwright Dan O'Brien '96 Previews His Forthcoming Work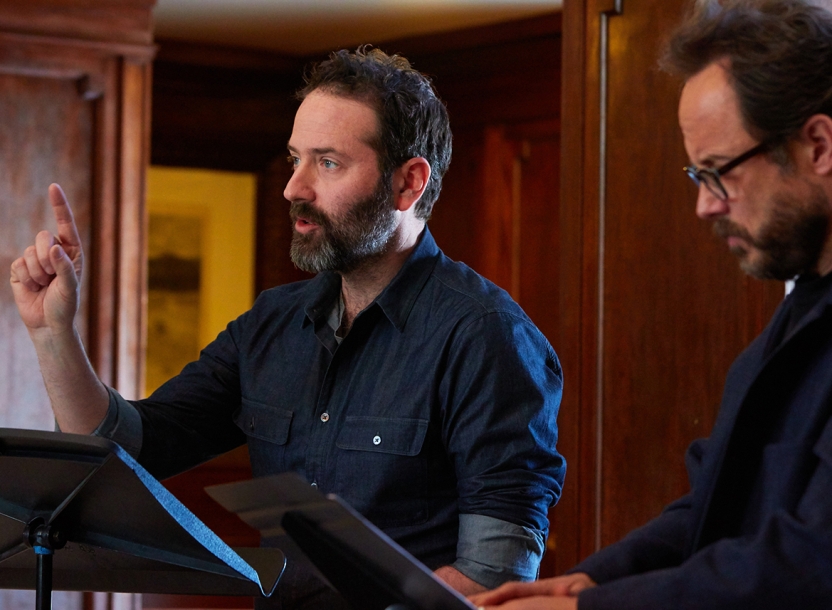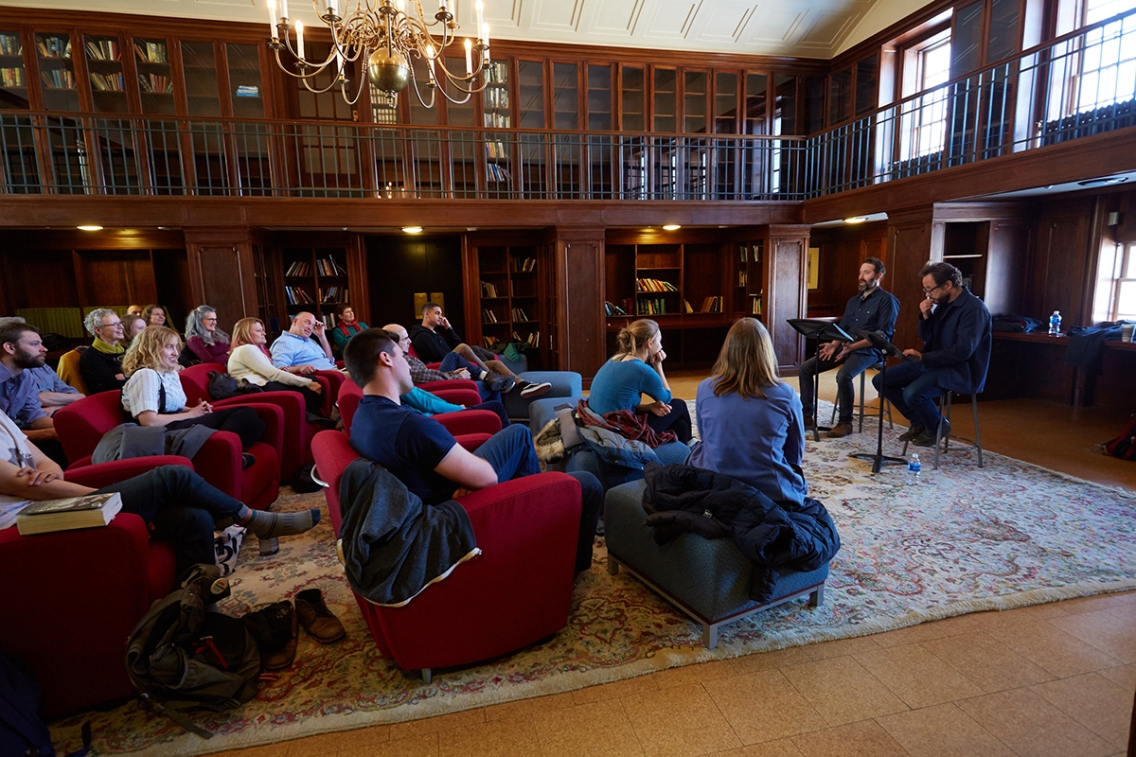 Dan O'Brien and Alex Draper give a reading of "The House in Scarsdale" at the Abernethy Room on March 17.
This was not the case the next day, when O'Brien was joined by theatre professor Alex Draper '88 for a reading of The House in Scarsdale: A Memoir for the Stage (alternate title, O'Brien quipped, "The House in Scarsdale: Too Much Information"). It's 90 minutes of devastation and revelation, the audience basically eavesdropping on a series of conversations between O'Brien and members of his family.
For the past six years, the playwright has been interviewing family members—at least those who will talk to him—attempting to discern "What was wrong with us?" The dialogue in the play is drawn from these conversations, and the reading at Middlebury unfolded much the way the production will: a spare set with a pair of actors, one playing the part of "Dan," the other a rotating cast of family members, as well as a private detective and a couple of psychics.
Roughly a dozen scenes in all, the play sets hearts pounding and drops jaws, while prompting equal measures of gasps and laughter (though not always of the jovial variety). At the end, one wants nothing more than to applaud the work and then to envelop the writer in a giant, therapeutic hug. And at least on this day, with O'Brien in the presence of friends, mentors, and strangers alike, that's exactly what happened.
The House in Scarsdale will debut on April 27 at the Boston Court Performing Arts Center in Pasadena, California, and will run until June 4.
Reporting by Matt Jennings; photos by Todd Balfour