College Observatory to Be Named for Trustee David Mittelman '76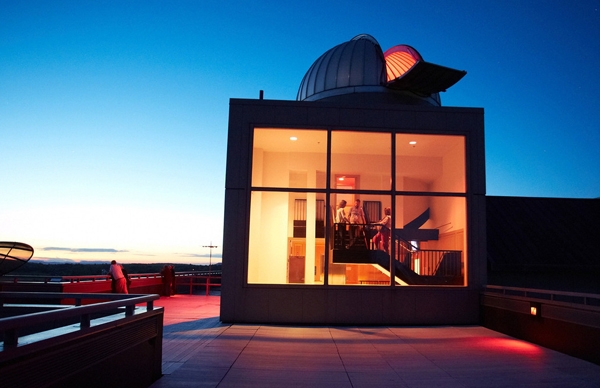 David Mittelman '76
Mittelman, a resident of Dover, Massachusetts, is a managing partner at Convexity Capital Management in Boston. He earned his MBA from Columbia University and was a broker for ACLI International Commodities and for Bear Stearns and Company prior to joining Harvard Management Company in 1983. Mittelman has served on the board of the Dana-Farber Cancer Institute and as an advisor to the Federal Reserve Bank of Boston. He has served on the Middlebury Board of Trustees since 2008.
As an alumnus, trustee, and parent of three Middlebury graduates–Andrew '08, Jamie '10, and Melissa '13–Mittelman's roots at the College are deep. "I love Middlebury and I wish I could find the words to more clearly express how deeply meaningful this is to me and my family."
Mittelman is a familiar figure to many faculty and students in Middlebury's Physics Department. In 2014, the Michele and David Mittelman Family Foundation established the P. Frank Winkler Professorship in Physics.
"I took astronomy with Professor Winkler in the 1970s, and the power and implications of his teaching have stayed with me ever since," said Mittelman when the Winkler professorship was announced. "The concepts of how much can be learned through the analysis of light were stunning intellectual revelations that have bounced around in my mind for years."
"Much of our future lies with decoding and understanding the mysteries of our universe," Mittelman continued, "and with this new professorship we hope to ensure that others at Middlebury will become intrigued by the study of astronomy. Modern science has an important role to play in preparing students of the liberal arts for the real world after graduation."
In 2015, The Mittelman Foundation funded significant improvements to the observatory, including hardware, software, and replacement of multiple core components. Most importantly, the 24-inch telescope–the centerpiece of the observatory–was deconstructed and rebuilt with new state-of-the-art components, improving mirror performance and the telescope's light-collecting ability.
The 2015 upgrades substantially increased telescope use and observing time, according to Jonathan Kemp, telescope and scientific computing specialist who manages the observatory.
"The Mittelmans' philanthropic support represents a long-term vision for the observatory as an invaluable learning resource," said Kemp. "Students, faculty, staff, and community members have the opportunity to use the observatory for curricular and research purposes as well as informal events."
For More Information