College Presents Perkins Award for Teaching to Biologist Grace Spatafora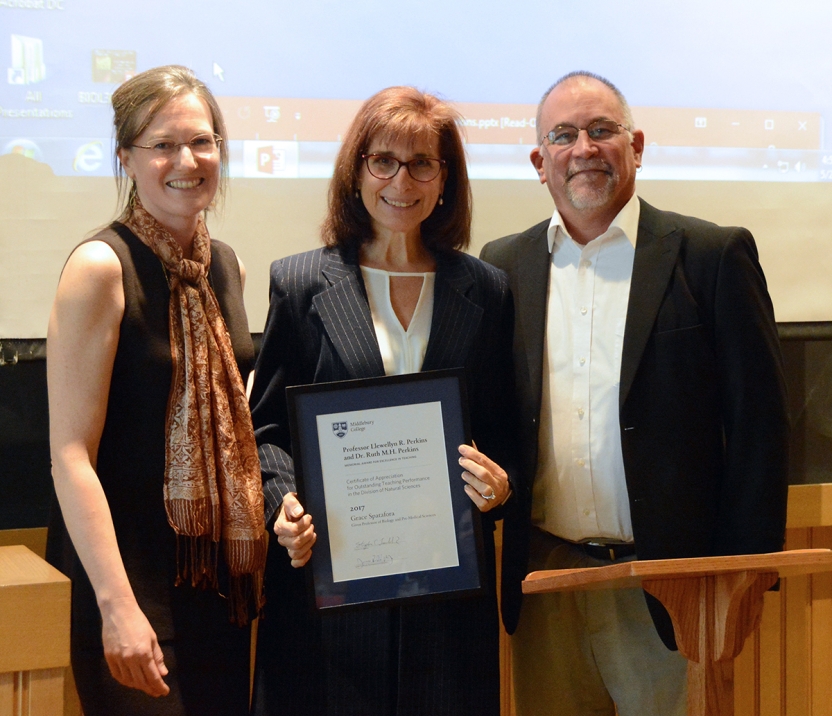 journal.
The Perkins Award is provided by the Professor Llewellyn R. Perkins and Dr. Ruth M.H. Perkins Memorial Research Fund, and it was made possible by a gift from Ruth Perkins, Middlebury Class of 1932, in memory of her husband, Llewellyn, who taught at Middlebury from 1914 through 1941. Professor Perkins founded and chaired the mathematics department.
Their children, Marion Perkins Harris '57, a science teacher, and David Perkins, a physician, augmented the fund and expanded the scope of the award to honor their mother, Ruth, as well as their father. The award supports the recipient's faculty development. It is presented in even-numbered years to a member of the mathematics or computer science department, and in odd-numbered years to a faculty member who teaches in the natural sciences.
– With reporting by Sarah Ray and photography by Robert Keren