Michael Collier, Longtime Director of Bread Loaf Writers' Conferences, to Retire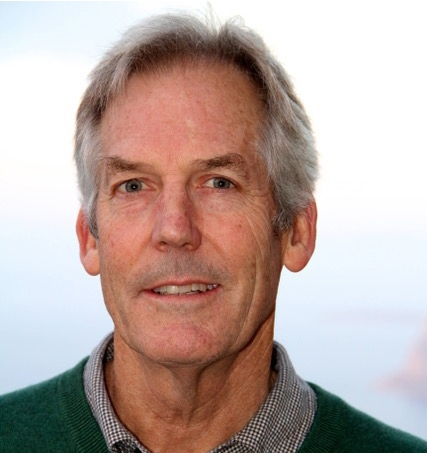 MIDDLEBURY, Vt. – Michael Collier, the director of the Middlebury Bread Loaf Writers' Conferences and one of America's leading poets, is stepping down from his post on October 1, 2017. He has served as director of the conferences since 1994.
President Laurie L. Patton said Collier's art, insight, and personality will leave an indelible mark on the famed writers' conference that was founded in 1926.
"At Bread Loaf, we all know the most extraordinary poets of our generation frequently grace its hallways and walk its mountain paths. It is our good fortune that we can claim that as a common place occurrence every summer. What is rare is someone who by his words, generosity, and keen insight into the makings of community, actually embodies poetry. Michael Collier is that person.
"He has made Bread Loaf into a genuine gathering of writerly souls – frequently including in the circle he draws the souls of those writers who have gone before us, as well as those of those who are yet to come," Patton remarked. "This institution is deeply in his debt. We thrive because of his work."
Collier, who first joined the staff of Bread Loaf Writers' Conference in 1992, is the author of six volumes of poetry including The Ledge (Houghton Mifflin, 2000), which was a finalist for the National Book Critics Circle Award. His connection to Middlebury's famed writers' conference traces back to the 1980s when he was the Margaret Bridgman Scholar in Poetry (1981) and later the Theodore Morrison Fellow in Poetry (1986).
The recipient of fellowships from the Guggenheim Foundation, the Rockefeller Foundation, the Watson Foundation, and the National Endowment for the Arts, he also received the 2009 Award in Literature from the American Academy of Arts and Letters. His poetry has appeared in the New Yorker, the Atlantic, Orion, the Nation, Ploughshares, Kenyon Review, and the New Republic, among others, and his work has been recited by Garrison Keillor on NPR's "The Writer's Almanac."
The former poet laureate of Maryland, Collier has served on the faculty of the University of Maryland since 1984, and has had visiting professorships at Yale, Johns Hopkins, the University of Michigan, Warren Wilson College, and Middlebury.
More than a poet, the prolific Collier has also written dozens of essays and book reviews, and for a number of years he penned a monthly column for the Baltimore Sun called "The Poet's Corner." He also translated Euripides' Medea from Greek to English for the Oxford University Press in 2006.
Said Collier, "My association with Bread Loaf has given me the kind of literary friendships I dreamed about as a young writer. It has also changed the way I think about the role of literary writing in America, and has deeply influenced how I write. My life has changed in ways I couldn't imagine fully when I first attended Bread Loaf in 1981, and yet the moment I arrived at Bread Loaf four decades ago, I had an inkling of its transformative possibilities.
"To find myself, 13 years after that first visit, and following Robert Pack's 23-year tenure, as the person in charge, was daunting and terrifying but also exhilarating. The feeling of exhilaration has never lessened and, in fact, it energized me to see new ways of expanding Bread Loaf's ability to create diverse literary communities. The last few years, especially, have been invigorating with the development of a program in Sicily, an environmental writers' conference in collaboration with Orion magazine, and a translators' conference. These new programs have created spaces for specific literary interests but they also support strengths and interests of Middlebury College.
"I've had the privilege of working with three very supportive presidents and many able and helpful administrators, and I'm a parent of a Midd graduate [son Robert, class of 2007] myself. The history of Bread Loaf Writers' Conference is one of change and adaptation while staying true to its core of supporting emerging literary writers. I'm curious to see how the conferences will change and adapt under the guidance of the next director.
"What I will miss the most about my association with the conference is what has been my greatest privilege and that is the continuing opportunity of welcoming the next generation of American writers to Bread Loaf and its astonishing beauty, the way I was welcomed when I first came."
Collier, 63, has given scores of poetry readings from Maine to Seattle and from Miami to Arizona, and has advanced the pursuit of poetry as the editor of four anthologies, as a guest lecturer and panelist, and as an ardent supporter of poetry in and for every medium.
Middlebury's vice president for academic affairs and dean of the schools, Professor Jeffrey Cason, said Collier's composure has been a hallmark of his tenure as director of the writers' conference.
"Everyone I've met associated with the Bread Loaf Writers' Conferences during Michael's tenure has only positive things to say about how he has managed them, changed them, and expanded them in positive ways. And for me," Cason said, "working with him has been extraordinary: he's calm and focused, and his instincts are always on target.
"Michael has been in charge of running the premier writers' conference in the country for nearly a quarter of a century, and he has left his mark in many ways that will be appreciated by those who encounter the conferences in the decades to come."