Middlebury Bread Loaf School of English Begins Summer Sessions in Oxford, Ripton and Santa Fe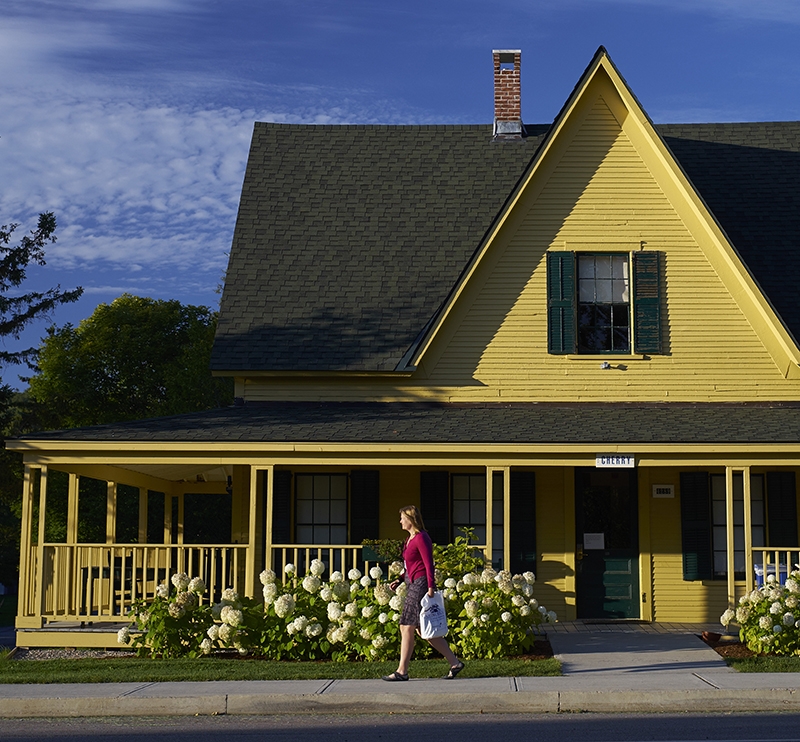 MIDDLEBURY, Vt. — June marks the start of the 98th summer session of the Middlebury Bread Loaf School of English, a six-week residential summer graduate program under the directorship of Emily Bartels. Classes begin on June 19 at Bread Loaf's Santa Fe, New Mexico, campus and on June 28 on the campus of Lincoln College at the University of Oxford in England. At the main campus in Ripton in the Green Mountains of Vermont, classes start on June 28.
Founded in 1920, the Bread Loaf School of English offers an innovative graduate curriculum in the fields of literature, pedagogy and literacy, creative writing, and theater arts. The program is tailored to K-12 English and language arts teachers, who make up roughly 75 percent of the student body; its faculty come from leading colleges and universities in the United States and the United Kingdom. The school aims to provide in six weeks a full-time, intensive educational experience, enriched by the local culture at each campus.
Starting this June, roughly 400 students from 41 states, the District of Columbia, and 13 countries will pursue continuing graduate education, a Master of Arts, or a Master of Letters degree in English. They will study with a faculty of 43, in courses whose topics range across traditional and nontraditional literatures, including Spenser, Shakespeare, Faulkner, Joyce, black British literature, nature writing, multicultural digital storytelling, disability literature, and contemporary Asian, Mexican, Latin American, and Caribbean texts.
Studies will extend imaginatively beyond texts and classrooms. Throughout the summer, Bread Loaf students will enjoy a diverse co-curricular program of readings, lectures, panels, workshops, and other events. Across the campuses, guest speakers will include author and educator Nancie Atwell, poet Martín Espada, author and Princeton professor Dan-el Peralta, and New Yorker staff writer Vinson Cunningham.
More information is available at www.middlebury.edu/blse, 802-443-5418, or blse@breadnet.middlebury.edu.