School of the Environment Visits D.C. for a 'Policy Master Class'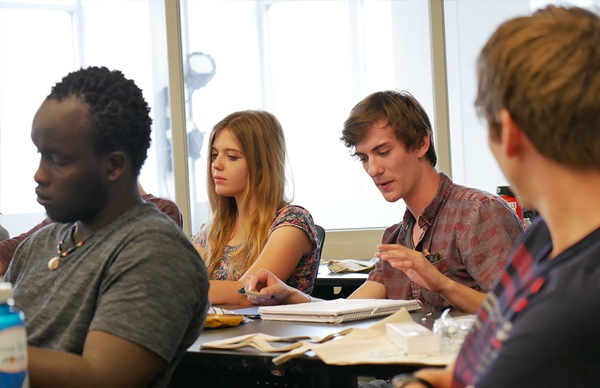 MIDDLEBURY, Vt. – Against the backdrop of political upheaval, students in the Middlebury School of the Environment spent a week in the nation's capital last month learning firsthand about communication, environmental policy, and leadership in a time of radical change.
The weeklong intensive in Washington, D.C., "was like a master class in communication and dealing with environmental policy at a federal level," said Stephen Trombulak, director of the School and professor of environmental and biosphere studies.
The week in D.C. represented a collaboration between the MSoE and Planet Forward, a project of the Center for Innovative Media at the George Washington University School of Media and Public Affairs. Much of the week's agenda was facilitated by Frank Sesno '77 — a Middlebury trustee, former CNN anchor, faculty member at George Washington University, and Planet Forward founder.
Now in its fourth year, the MSoE is a six-week summer program that combines coursework in environmental studies with leadership training and field experience. This summer marked the first time the program has ventured beyond Vermont for further exploration.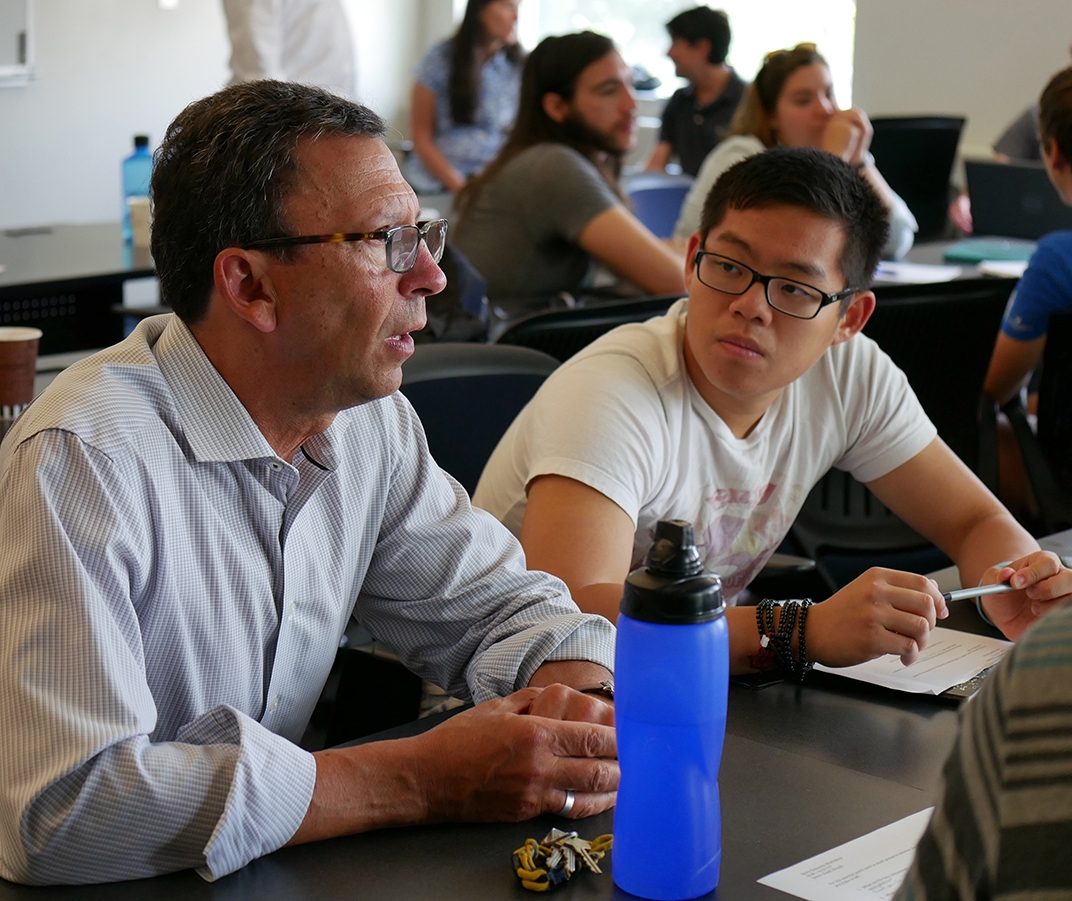 Middlebury alumnus and trustee Frank Sesno '77 helped facilitate a weeklong School of the Environment trip to Washington, D.C. this summer. Sesno is founder of Planet Forward, a member of the George Washington University faculty, and a former CNN anchor.
The week's packed agenda included meetings with regulators, K Street lobbyists, educators, journalists, and others. Speakers included Rick Leach, the president and CEO of World Food Program USA; sociologist and filmmaker Sabrina McCormick; Daily Beast columnist Barrett Pitner; representatives from the agrochemical and agricultural biotechnology company Monsanto; and others.
"We're living in an environment unlike any we have seen politically," said Sesno. "The fundamental direction of environmental policy in this country has been turned on its head under the Trump administration." And that, he said, affected the context of every conversation the students had.
"The current political climate in D.C. in our time there was chaotic and interesting," said Elissa Edmunds, a student at Allegheny College originally from Pittsburgh. But conversations with practitioners on the ground, many of whom reflected on the challenges of doing environmental work in the Trump era, left Edmunds more motivated. "The political climate made me realize how important the work that I and other students across the nation are doing and studying. This information and knowledge is necessary," she said.
A key theme of the week was communication: How can students, practitioners, and others in the environmental world use storytelling and communication tools to effectively spread their message and make change happen?
"[Students] need to be not only expert in science and economics and technology and policy, but they need to be expert in communication," said Sesno. "Communication plays a pivotal role in the success of our future environmental leaders."
Additionally, the week provided an opportunity to put faces to the news of environmental crises students might encounter in their studies. Whether learning about renewable energy in low-income housing units in D.C., or discussing humanitarian food crises, students were reminded that environmentalism isn't "just disembodied facts and figures from a textbook," said Trombulak. "It's real people."
"It's really cool to put a face to a company, to something you see and read in the news," said Joshua Yuen-Schatt, a rising senior from Kenyon College studying international studies. Yuen-Schatt joined the MSoE this summer looking for more depth, knowledge, and experience in environmental studies.
This year's participants in the MSoE include nine Middlebury students and 15 students from other colleges and universities. Several hail from outside of the United States.
This summer marks the fourth year of the MSoE, a program designed to be a hands-on outgrowth of what students encounter in the classroom during the course of their traditional academic careers. By equipping students with leadership and communication tools, educators hope to empower them in their careers after college — whether those paths lead them to environmental activism, technology, business, policy, or beyond.
Reporting by Kathryn Flagg; Photos: PlanetForward.org