Middlebury Professor Testifies Before Senate Committee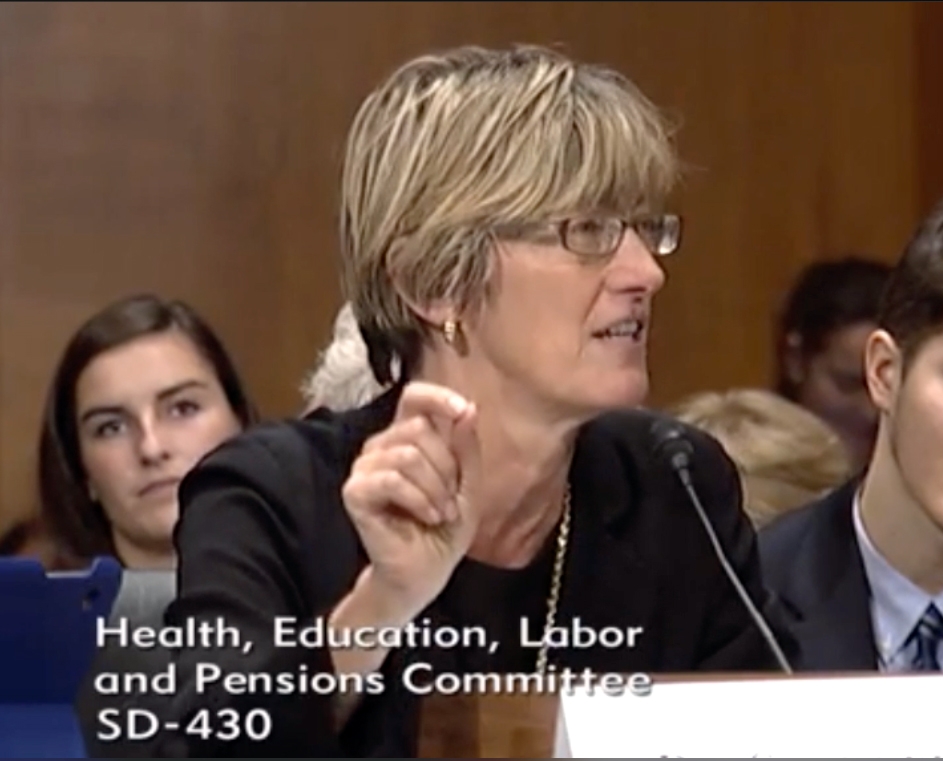 Allison Stanger, professor of political science, testifies before the Senate Committee on Health, Education, Labor, and Pensions on October 26.
MIDDLEBURY, Vt. – Professor of Political Science Allison Stanger testified before the U.S. Senate Committee on Health, Education, Labor and Pensions as part of an October 26 panel titled "Exploring Free Speech on College Campuses." The panel, convened by Senator Lamar Alexander (R-TN), chair, and Senator Patty Murray (D-WA), the ranking democrat, also included Robert Zimmer, president of the University of Chicago; Nadine Strossen, professor of law at New York Law School; and Richard Cohen, president of the Southern Poverty Law Center.
In an hour and forty-five-minute session, senators from both parties asked the panelists a variety of questions relating to free speech in higher education. The inquiry was prompted by several recent events on college campuses in which speakers were heckled or shut down. They also wanted the speakers' opinions on who should be responsible for paying the significant additional security costs often required when colleges host a controversial speaker.
online.