Photo Album: MiddView '17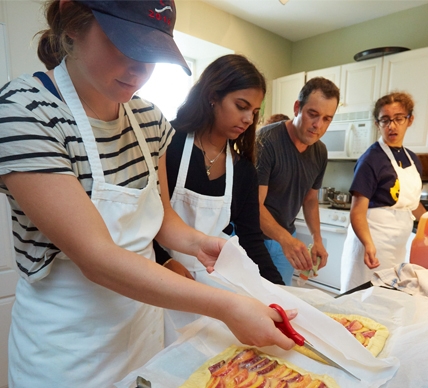 [view:embed_content==556623]
MIDDLEBURY, Vt. – Each fall, new students arrive on campus for a week of orientation activities known as MiddView. While the first part of the week loads the first-years up with information about academic and residential life at Middlebury, by the end of the week everyone heads off campus for a three-day trip.
MiddView trips give students a chance to get to know each other in smaller groups, which often helps them form friendships that last throughout their time at Middlebury and beyond. It's also a way for students to learn more about the community they'll call home for the next four years.
This year, members of the Class of 2021 chose from among 32 different trips–some themed around community engagement, others around exploring Vermont, and a third group focusing on wilderness explorations.
We sent a photographer along on a few of these trips to catch some of the fun as students got their first taste of life in the greater Vermont community.
Photos by Todd Balfour.
For More Information