Program to Diversify Faculty Awarded $5.5 Million Grant from Mellon Foundation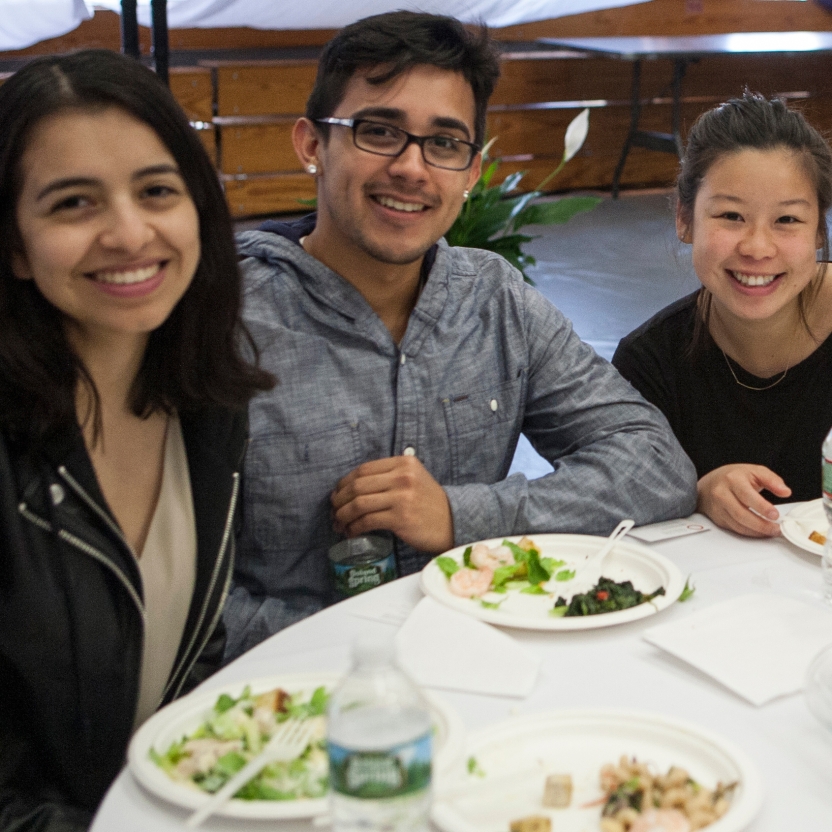 MIDDLEBURY, Vt. – C3, a consortium that promotes diversity in higher education, has received a $5.5 million dollar, five-year grant from the Andrew W. Mellon Foundation.
The new funding will help Middlebury and other participating liberal arts colleges accelerate their efforts to diversify their faculty. The grant will also broaden C3's reach beyond the program's lead liberal arts colleges–Middlebury, Bates, Connecticut, and Williams–and its partner universities­–University of California at Berkeley, Columbia, Michigan, and the University of Chicago.
"For five years now, we have pursued the mission of C3: to transform higher education to enable students and faculty, whatever their identities or backgrounds, to thrive in institutional life," said Middlebury President Laurie Patton. "We are excited to expand these efforts with support from the Mellon Foundation."
The grant replaces the consortium's Postdoctoral Fellows program with C3 Professorships that will offer funding for up to two years of tenure-track positions in the humanities. A minimum of 16 tenure-track positions will be allocated across the 28 colleges in the Liberal Arts Diversity Officers Consortium (LADO).
Marking another change, graduates of any institution–not just the four partner universities–will now be eligible for C3-supported positions at LADO colleges.
The New Scholar Series, also a feature of the grant, will fund department events that bring emerging underrepresented scholars to campus for talks or symposia that speak to new and developing areas of their disciplines.
"C3 has already had a significant impact at Middlebury," said Susan Baldridge, Middlebury executive vice president and provost, and principle investigator of the project. "Two of our fellows are now members of the faculty, and all nine of the C3 post-doctoral fellows who have taught at Middlebury have greatly enriched the curriculum and academic life of the College.
"C3 has brought about important institutional change at Middlebury by instigating more effective and inclusive recruiting, hiring, and mentoring processes," added Baldridge. "It has also encouraged new collaboration between partner liberal arts colleges and universities."
Middlebury will host the next C3 summit November 9-11, 2018. The event brings together undergraduate and graduate students, postdoctoral fellows, faculty members, diversity officers, deans, and presidents to focus on the program's mission and goals.
"We look forward to the summit, where many different individuals and institutions that contribute to C3's success will connect and exchange ideas," said Miguel Fernández, chief diversity officer at Middlebury. "The summit is one example of what C3 offers to undergraduates–the opportunity to meet graduate students and faculty who can serve as role models and mentors in academia."
Another component of C3 is its Undergraduate Fellowship Program for rising juniors and seniors attending any of the 28 LADO colleges and universities. In partnership with LADO, C3 also organizes annual panels and workshops at its four research universities for graduate students from historically underrepresented groups, many of whom are unfamiliar with liberal arts colleges and may not have considered a career at these institutions.
C3 was launched in 2012 with funding from the Mellon Foundation. The new grant, which began October 1 and supports the program through 2022, will bring the foundation's commitment to the program to $10.9 million over a decade.