'Alumni Takeover' Slated for Dance Program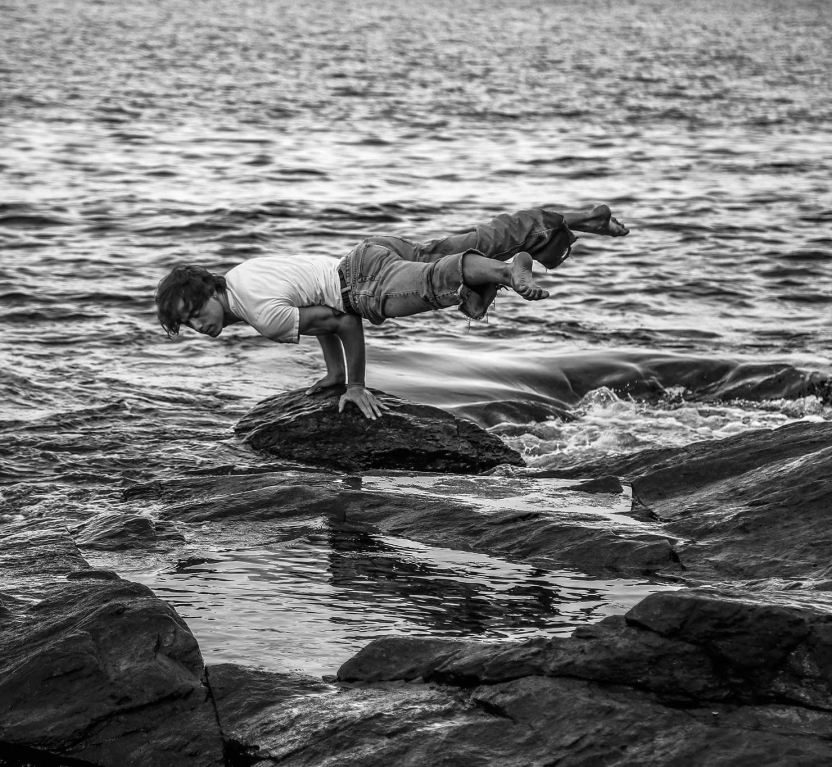 MIDDLEBURY, Vt. – Ten alumni of Middlebury's dance program will return to campus for a weeklong takeover of the dance curriculum starting Monday, November 13. Alumni will teach all classes, host a panel discussion, conduct public workshops, and stage a performance of their most recent creative work.
Sponsored by the dance program, music department, Center for Careers and Internships (CCI), and Chellis House, the friendly takeover was designed to help students connect with professionals in the field and to think broadly about their dance major and where it could lead. "I got the idea to host the alumni takeover as a way to illustrate what a major in dance at a liberal arts institution like Middlebury might look like out in the world," said Christal Brown, assistant professor of dance and chair of the dance program. "I think it is the ultimate test of our curriculum to invite alums back to teach the courses and find out what skills and epiphanies they come back with to inform how we develop our pedagogy."
The 10 participating dance alumni will return to campus with a remarkable range of skills and experience. Some have pursued active dance careers, while others have channeled their creativity into tech careers, social services, and a range of artistic pursuits including dance and visual arts. They will teach courses ranging from dance history to anatomy and kinesiology. The group includes Sarae Snyder '15, Doug LeCours '15, Jessica Lee '13, Hannah Pierce '13, Jeremy Cline '11, Simon Thomas-Train '09, Otto Pierce '13, the Lady B '13, Philippe Bronchtein '10, and Šara Stranovsky '04.
"Our alumni are among Middlebury's greatest assets when it comes to students thinking about their future," said Amy Gibans McGlashan, director of academic outreach and special projects for CCI. "When alumni share their experiences, they give students a glimpse into life after Middlebury. Students really appreciate hearing ways to enter various fields and thrive in any given profession."
In addition to teaching and holding one-on-one mentoring sessions, the alumni guests will offer four public events during the week. On Monday, November 13, at 1:30 p.m., the Lady B '13 will present a "twerkshop," "blending the basics of movement therapy, a warm-up of Pilates and yoga, and the twerk in its many forms." Also on Monday, at 3 p.m., Jeremy Cline '11 will conduct a workshop on Capoeira, the African-Brazilian movement art that combines dance, martial arts, acrobatics, and music, and emphasizes community, harmony, and philosophy of living.
On Wednesday, November 15, at 4:30 p.m., the visiting alumni will offer a career panel to discuss the various paths they have taken since graduating from Middlebury. And on Thursday evening, November 16, at 8 p.m., the recent graduates will perform selections of their newest creative works at the Dance Theatre in the Mahaney Center for the Arts. Tickets for that event are available online.
For More Information