Choreographer Laurel Jenkins Finds the Heart of Leonard Bernstein's "Mass"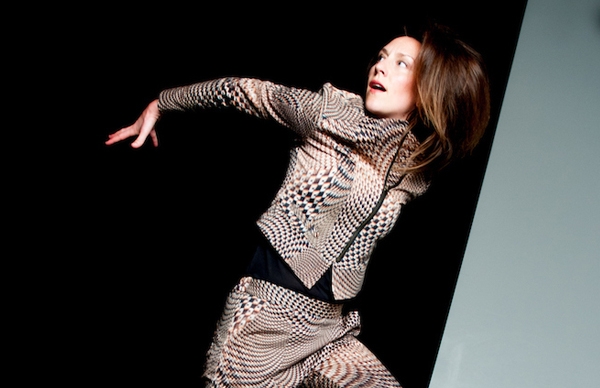 "OK. Well, the piece is a beast because there are over—when you count the orchestra—230 people," said Middlebury Assistant Professor of Dance Laurel Jenkins.
January 2018 finds Jenkins back in Los Angeles, where she's choreographing the Los Angeles Philharmonic's fully staged production of Leonard Bernstein's Mass: A Theatre Piece for Singers, Players and Dancers. Music and Artistic Director Gustavo Dudamel will conduct four performances February 1–4 at Walt Disney Concert Hall.
The newest addition to Middlebury's Department of Dance and Theatre, Jenkins brings 20 years of riches from a cutting-edge professional life as a dancer and choreographer. In 2007 she joined postmodern legend Trisha Brown's company and is widely known as a vibrant interpreter of Brown's work. More recently she both choreographed and danced the role of Ismene in Peter Sellars' staging of Stravinsky's Oedipus Rex.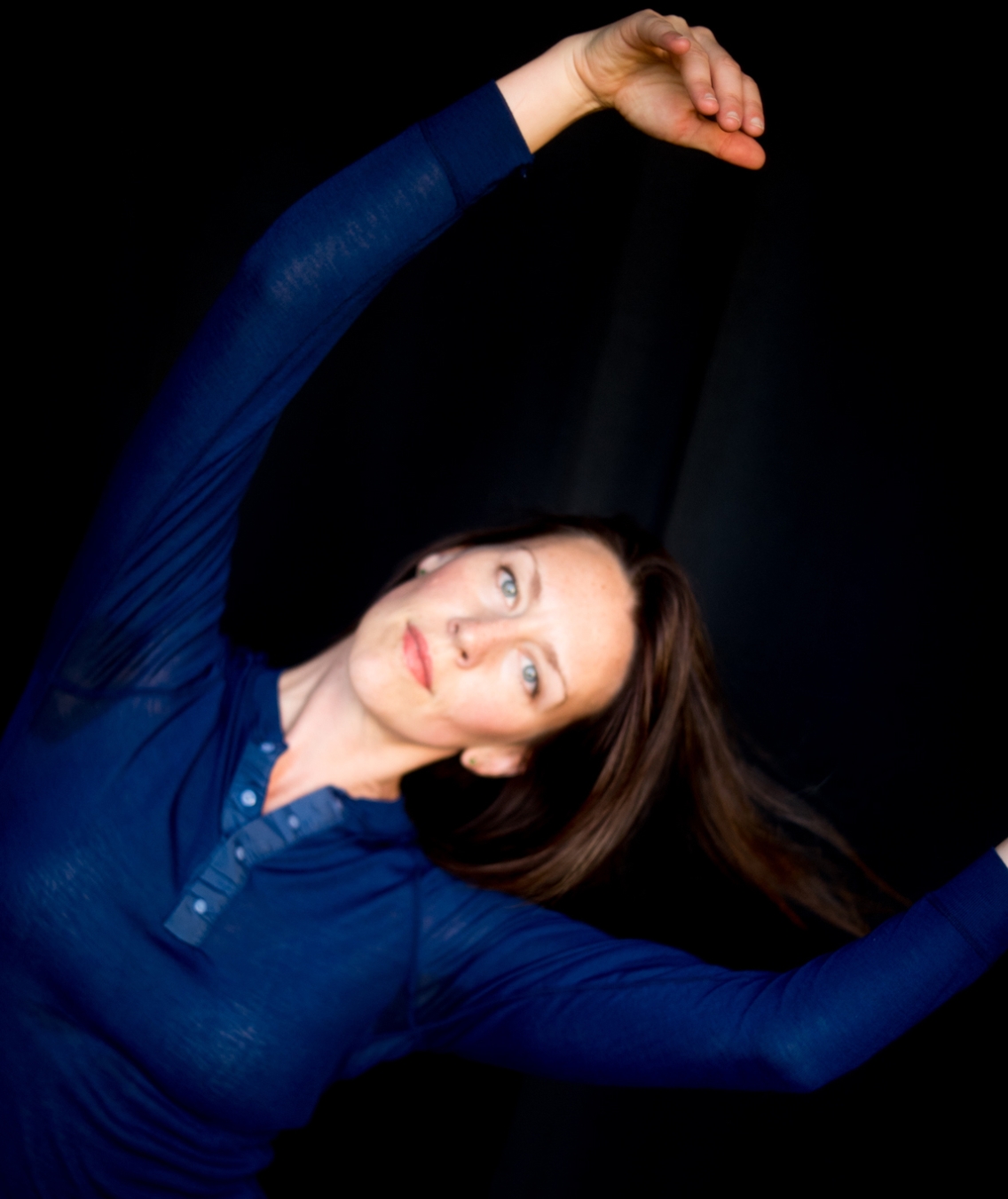 Jenkins spent over a decade in New York dancing not only in Brown's company but for such choreographers as Liz Lerman, Sara Rudner, and Vicky Shick. When Brown retired in 2012, Jenkins moved to Los Angeles and refocused her creative energies on choreography. She began opening herself to movement vocabularies from a breadth of global traditions—tango, Taiko drumming, Cambodian classical dance.
"I felt like I was able to bring the excellence that I knew [as a dancer] together with a lot of freedom," Jenkins said of that time of artistic transition.
Jenkins brings both sets of skills—the rigor of the postmodern dancer and the breadth of versatile choreographer—to Mass.
Rarely staged in a full production, Mass brings the Philharmonic together with an adult choir, children's choir, separate wind ensemble, marching band, rock band, soloists, and a core group of 14 actor/singer/dancers (the "Street Chorus") and eight dancers.
Structured around a sung Latin Mass but written and first performed the same year as Godspell and Jesus Christ Superstar, Bernstein's piece explodes in a jagged yoking together of musical idioms including jazz, gospel, rock, Broadway, liturgical chant, chorale, and 12-tone serialism.
Jenkins's task, together with noted opera and stage director Elkhanah Pulitzer, her main collaborator, is to clarify the emotional heart of the piece and chart the story: A priest celebrating Mass experiences a crisis of faith when the community challenges and rejects the ritual. Both reach a point of chaos and despair from which they then, tentatively, seek to rebuild.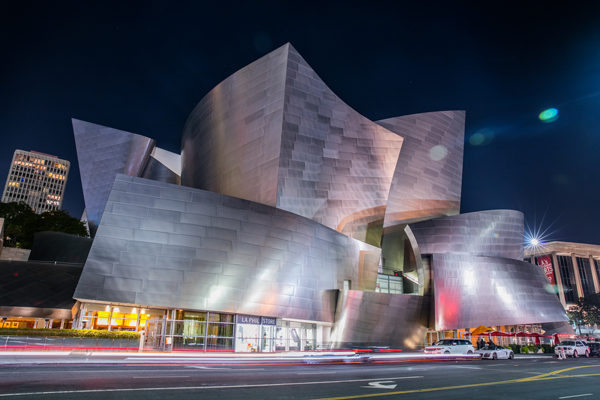 "Mass is about faith," said Jenkins. "And it's about loss of faith and what do we do to come back? There is so much cynicism and apathy in our current climate, and we need to move beyond those things. We need to come together.
"And that's why I think there's dance and movement in this piece because we all have bodies, we all breathe, we all have hands, we all have eyes. We all have needs. If we can connect these—the basic humanity and the basic needs for belonging, for purpose—we can bridge the ideologies that are dividing us."
Where Bernstein structures Mass in 32 movements from "Kyrie" to "Pax," Jenkins and Pulitzer began by breaking the piece into two acts and then creating a grid within each scene of who's onstage and what's happening.
"There's basically these clashing forces—the church and the hippies, the street people—and we have to establish the power of both and the vernaculars of both," said Jenkins.
Part of the fun of choreographing Mass, said Jenkins, is that its exuberant musical vocabulary calls out an equally rich range of dance traditions: everything from Pina Bausch–inspired modern dance to Soul Train to ecstatic whirling to Broadway razzmatazz.
But alongside the fun of Bernstein's eclecticism is the need to pare back, set limits, and instill rules.
"I don't want it to look like a buffet at Ponderosa where you can get cottage cheese or pickles or whatever; I want the audience to feel the through line… . The challenge really is to define the parameters so the vocabulary doesn't just run away with itself. That's my discussion with Elkhanah. We have this amount of time for this dance with these people in this limited space."
Also driving this vision is Jenkins's profound understanding of the emotional truth behind Mass's frenetic eclecticism.
"While I think the piece should have a playfulness, there's a kind of desperation when you're seeking faith that's like, 'I'll try anything!' So, it's a bit like 'I'll try this move, and I'll try that move, and I'm going to do it faster and longer and higher.'"
Director Pulitzer says Jenkins's style is just what the piece needs. "It's been fantastic collaborating with Laurel thus far," said Pulitzer. "There's a real lightness of touch to the way she approaches the work and the material. There's a delicacy that ultimately reveals essence and spirit as manifest in the body, mixed with an incredibly fiery, very potent grounded sensibility. She's got quite a beautiful range. She's really touching the mortal and the celestial in her approach to how she's working with the human body."
Student Miguel Alejandro Castillo, a senior dance major from Caracas, Venezuela, has been assisting Jenkins throughout Mass rehearsals in Los Angeles. Castillo also worked this past fall as Jenkins's on-campus assistant and will continue his assignment this spring.
"Being able to work with her has made me grow in so many ways and directions, and I am constantly moved by her ability to build community," said Castillo. "The way she works has pushed my boundaries as a dancer and has allowed me to discover a deeper sense of self. She is an incredible dancer and professor."
Now in L.A. working on this big project, Castillo says he's grateful for the long days of rehearsal and for seeing his mentor in action. "She has a sense of humor, which lightens up the rehearsal space—definitely necessary when you are working for long periods of time. She is passionate about what she does and will not accept something until she sees it reach its full potential."