Middlebury Announces 19 Summer Programs for 2018
MIDDLEBURY, Vt. – Middlebury will offer a diverse slate of academic programs this summer, from museum studies in Oxford, England, to environmental studies in China's Yunnan Province and programs on its Middlebury, Monterey, and Ripton, Vermont, campuses. Students are encouraged to explore the many opportunities for study, many of which include generous financial aid.
In Middlebury, the College will host its signature summer Language Schools along with more than 100 undergraduate researchers, who work with faculty across a wide range of academic disciplines. Middlebury is also the home base for MuseumWorks, a paid cohort internship combining professional development with hands-on experience at a variety of area museums. MuseumWorks is cosponsored by the Middlebury College Museum of Art and the Center for Careers and Internships.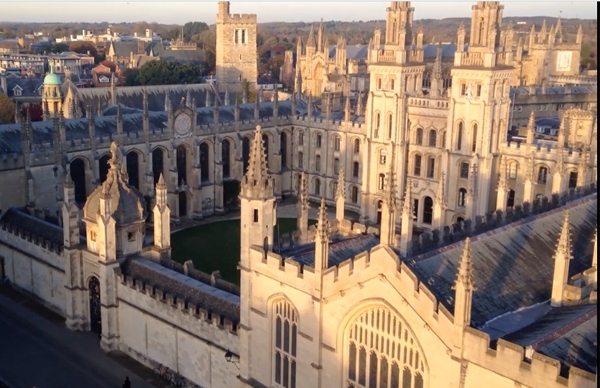 Students interested in museum study can take a five-week course in Oxford, England.
Students interested in museum study can also choose a five-week, credit-bearingprogram in Oxford, England, that includes a week of experiential learning at an 18th-century estate and private tours of renowned museums and archives.
Middlebury FoodWorks, meanwhile, is a nine-week, credit-bearing program that gives students a chance to learn and work within the vibrant local food system of the Champlain Valley.
MiddCORE, the College's leadership and innovation program, moves to Monterey, California, this summer from its previous summer home at Sierra Nevada College on Lake Tahoe. The residential program brings students together with faculty and mentors from a wide range of professions in a four-week intensive session.
Middlebury's Ripton, Vermont, campus will be busy, as usual, with the Bread Loaf School of English and Writers' Conferences, including the two recently added conferences for environmental writers and literary translators.
Several summer programs offer students a chance to study or enhance their skills at the Middlebury Institute of International Studies at Monterey. Students can study intensive English for nonnative English speakers; earn a certificate in design, partnering, management, and innovation; conduct internships through the Social Impact Corps; or participate in the Summer Intensive Language Program.
For a short travel study experience, students interested in design/build can apply for the Island Design Assembly program, which holds two weeklong sessions off the coast of Maine to benefit island communities.
The School of the Environment, a six-week, credit-bearing program, moves to China this summer following its three-year start-up in Middlebury. Students in that program will study in Yunnan Province.
A full list of programs is available on the College website.