Middlebury Welcomes Alumni Returning for the Alumni of Color Summit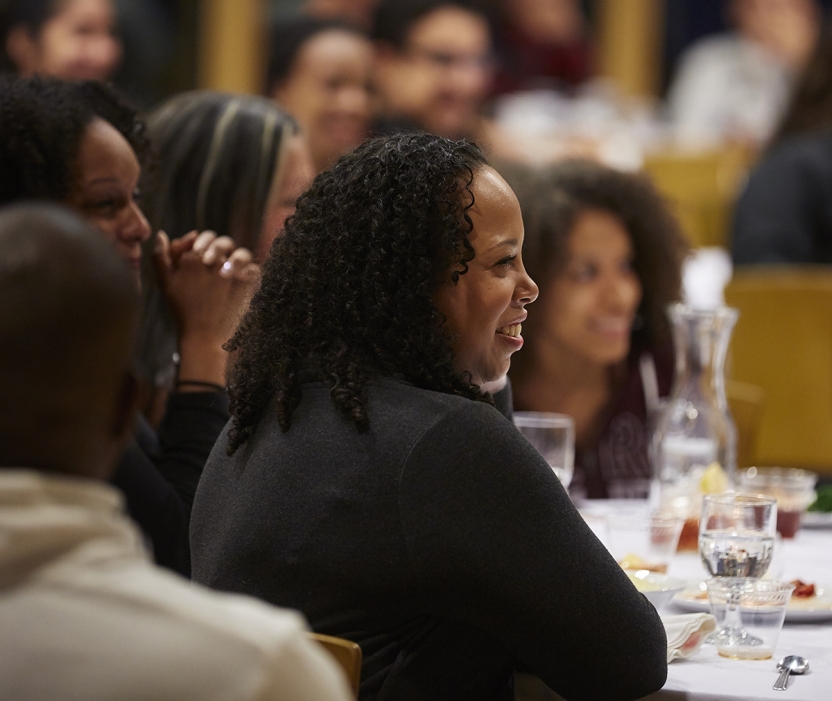 MIDDLEBURY, Vt. – Middlebury will welcome alumni of color back to campus on January 12-14 for a weekend of conversation, special events, and reconnecting with old friends. The weekend, which coincides with events for Martin Luther King, Jr. Day on January 15, includes mentoring for current students, career networking, and discussion about the "past, present, and future of diversity and inclusivity at Middlebury."
Alumni will arrive Friday evening and check in at the Anderson Freeman Center welcome center. From there, informal groups will gather for dinner and conversation at locations in downtown Middlebury.
On Saturday morning, President Laurie Patton will greet the alumni for a discussion about Middlebury today, followed by a group photo on the steps of Mead Chapel. A networking and mentoring lunch sponsored by the College's Center for Careers and Internships and Alumni and Parent Programs office will follow at Atwater Dining Hall. Students will join in on the program at 12:30.
Saturday afternoon will offer campus tours and the bookstore will be open. Later in the afternoon, President Patton will host an alumni of color reception at her home at 3 South Street. Afterward, alumni join students of color for a dinner and award presentation at 6 p.m. in Atwater Dining Hall.
Saturday evening will feature a reunion performance of Verbal Onslaught, Middlebury's popular spoken word open mic. event, which will start at 8 p.m. in Wilson Hall. Several alumni who helped pioneer the event will return to perform and the student-run urban dance crew Evolution will make a special appearance.
On Sunday morning, the Reverend Howard Fauntroy III '89 will be a guest preacher at the Congregational Church of Middlebury at 10 a.m. Later, there will be a breakfast and book signing with Carol Tonge Mack '95 at 11:30 a.m. at the Anderson Freeman Center. Mack is assistant dean of undergraduate recruitment and retention initiatives at the University of Cincinnati.
On Sunday afternoon at 4:30 in Wilson Hall, as part of the College's Martin Luther King, Jr. events, three founding members of The Holistic Life Foundation, will discuss how their work teaching contemplative practice in underserved schools in the Baltimore area is reducing disciplinary problems among students. On Monday morning, the Scott Center for Spiritual and Religious Life will host the annual Martin Luther King, Jr. celebration breakfast at Atwater Dining Hall.
The weekend will also feature arts and athletics events. The pianist Shai Posner will perform at Robison Concert Hall on Friday evening at 8 p.m. Men's hockey and men's basketball will both play on Friday night. Track and field competes on Saturday and men's basketball is back in action on Saturday afternoon.
More information is available online.