New App Popgig Aims to Bring Convenience, Cash to Students on Campus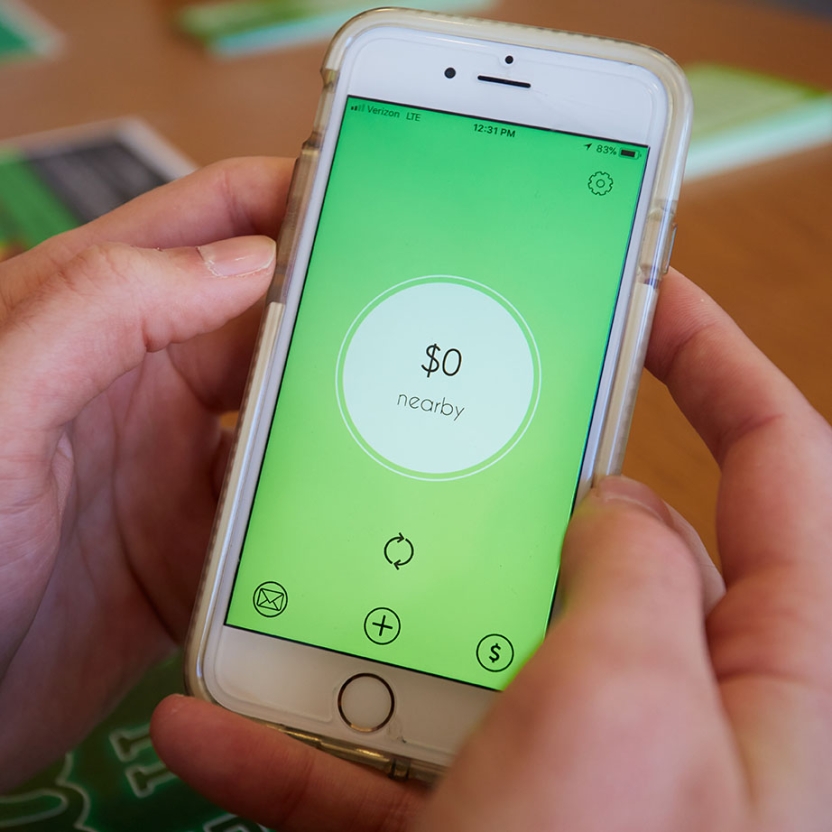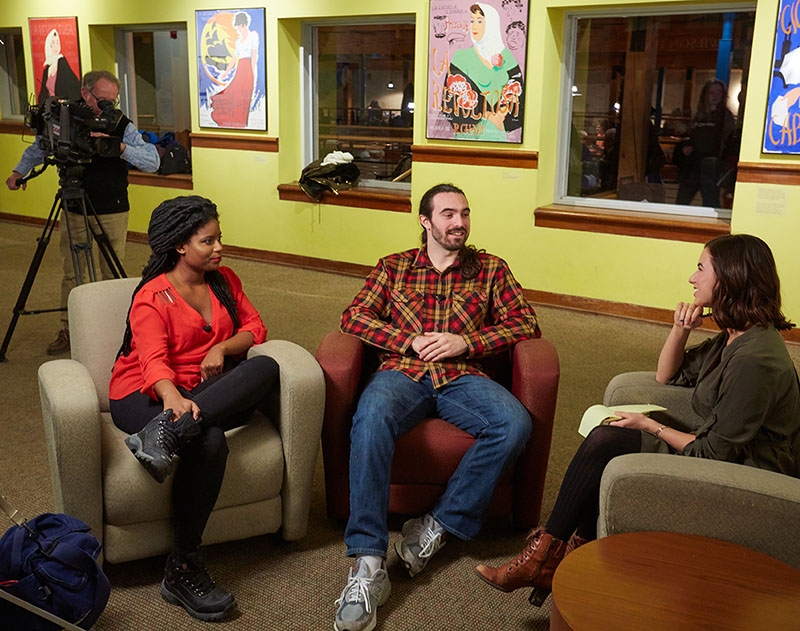 Coumba Winfield '17 and Alex Myerson '12 discuss their new app Popgig during an interview with WCAX-TV reporter Taylor Young.
The partners have official titles–Winfield is CEO and founder, and Myerson is president andfounder–but their work overlaps since for now they are the only two employees of their start-up. Winfield concentrates on the marketing and design and Myerson focuses on finances as well as developing and testing the app. Neither of them knew anything about computer coding but now they are learning this skill while they work on the app and take a course on the subject. Both have other jobs as well.
In spring 2017 Winfield won a MiddChallenge grant of $2,200 from the College's Center for Creativity, Innovation, and Social Entrepreneurship (CCISE). The staff at CCISE introduced Winfield and Myerson to the Vermont Center for Emerging Technologies (VCET). The nonprofit provided the Popgig cofounders with mentorship, networking opportunities, and their current location in VCET's open office space in Burlington.
Recently the pair were on campus with a display about the app at the entrance to the library. "It's a really clever idea," said Smithi Skunnawat '18. It's one of those apps that makes life more convenient. I'd use it for secretarial-type work."
For other Middlebury student entrepreneurs thinking about starting their own business, Winfield advises that they dig into all the resources at the College. "Visit CCISE and talk to people on campus," she said. "I didn't even know about CCISE before I began working on this app. There are lots of people at Middlebury willing to help you out with your idea."
Photos by Todd Balfour
For More Information