Middlebury Junior Luna Shen Named a 2018 Newman Civic Fellow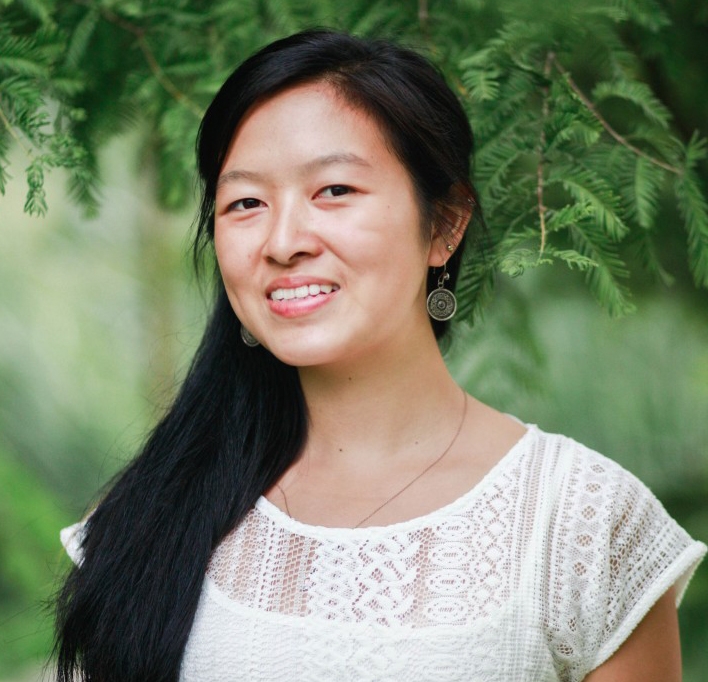 Luna Shen '19.5, an environmental studies major from Beijing, has been named a Newman Civic Fellow for 2018.
MIDDLEBURY, Vt. – Campus Compact, a Boston-based nonprofit organization working to advance the public purposes of higher education, has named Luna Shen '19.5 Newman Civic Fellow for 2018. Shen is one of 268 students nationally to receive the honor.
An environmental studies major with a focus on human ecology, Shen says she observed economic and opportunity disparities from an early age in her native Beijing. As a child, she volunteered with her mother at social justice organizations, including a vocational school for children from impoverished migrant families.
"Through continuous reflection on my position within various communities, I have found that the way I can make a positive social impact is by working alongside community members to address the needs they believe are most critical," Shen wrote in a personal statement for the Newman website.
At Middlebury, Shen has been active in the Privilege & Poverty academic cluster and has taken a leadership role with the Charter House Coalition, which provides basic food and housing resources in the Middlebury area.
"Luna always has an eye toward how we can do things better," said Tiffany Sargent, director of the Center for Community Engagement. "She not only thinks deeply about issues surrounding social justice—particularly housing and food access among those in need—but she also contributes time and energy to actively contribute to our local community."
The Newman Civic Fellowship, named for Campus Compact cofounder Frank Newman, is a one-year experience emphasizing personal, professional, and civic growth. Through the fellowship, Campus Compact provides a variety of learning and networking opportunities, including a national conference of Newman Civic Fellows in partnership with the Edward M. Kennedy Institute for the United States Senate. The fellowship also provides fellows with access to apply for exclusive scholarship and postgraduate opportunities.
"I view this fellowship opportunity as part of my journey of acquiring skills and knowledge to improve the community work I do at the moment, but also for postgraduate jobs."
"We are thrilled to have the opportunity to celebrate and engage with such an extraordinary group of students," said Campus Compact president Andrew Seligsohn. "The stories of this year's Newman Civic Fellows make clear that they are bringing people together in their communities to solve pressing problems. That is what Campus Compact is about, and it's what our country and our world desperately need."
The Newman Civic Fellowship is supported by the KPMG Foundation and Newman's Own Foundation.