New England Review Celebrates Its 40th Anniversary Year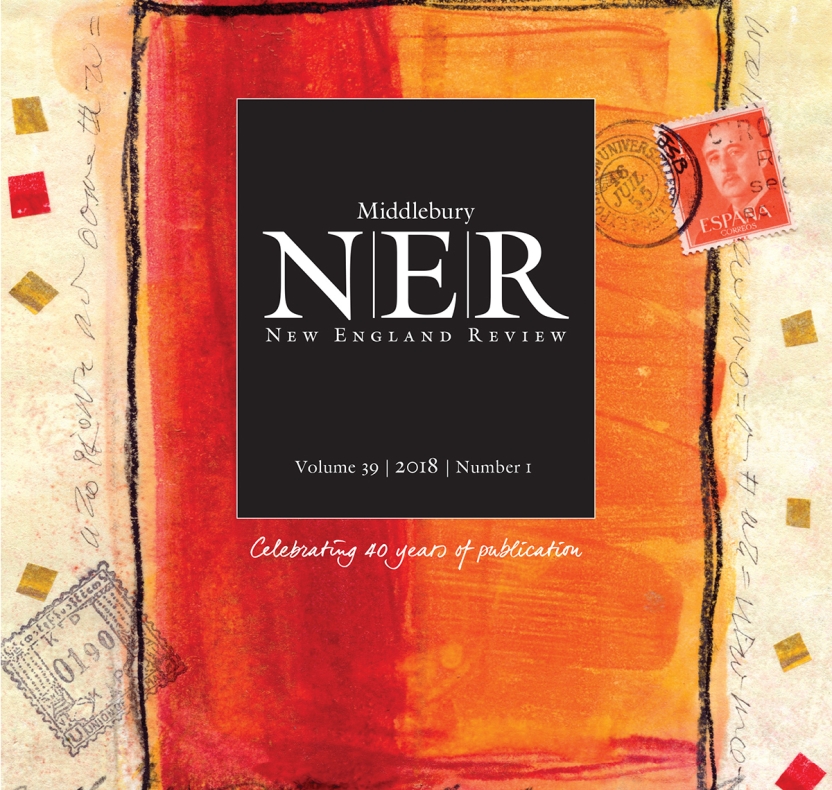 MIDDLEBURY, Vt. – New England Review (NER) turns 40 this year, and the first issue of the anniversary volume presents 14 poets—among them Alison Hawthorne Deming, Marilyn Hacker, Terrance Hayes, J. Allyn Rosser, and C. Dale Young—and seven short-story writers, including a first English translation of Rwandan author Scholastique Mukasonga. In nonfiction, Marianne Boruch uncovers some of poetry's root sources, Jay Parini takes readers on a drive with Borges along the coast of Scotland, and Joseph Pearson '97 explores the streets of Tangier.
In addition to its quarterly publication, throughout the year NER will release a series of works from the archive, introduced by past editors and staff. Former editors Sydney Lea, Jay Parini, and Stephen Donadio will contribute, as will past managing editors M. Robin Barone and Jodee Stanley, former office managers Lexa de Courval and Toni Best, and current longtime staff members J. M. Tyree '95 and Ernest McLeod, among others.
An anniversary reading recently took place in Tampa, Florida, with five writers who appeared in NER as early as 1978 and as recently as 2018: Kathryn Davis, Kate Lebo, Cate Marvin, Hai-Dang Phan, and C. Dale Young. Other events are in the works for both the West and East Coasts.
Samples of this new issue and more information about the magazine and events can be found on the NER website.
Published by Middlebury College, New England Review is a nationally recognized literary journal that cultivates artistic excellence and innovation in contemporary writing and engages readers deeply in the literary arts through its quarterly publication, dynamic web presence, and public reading series.