Middlebury Announces 2018–19 Kellogg Fellows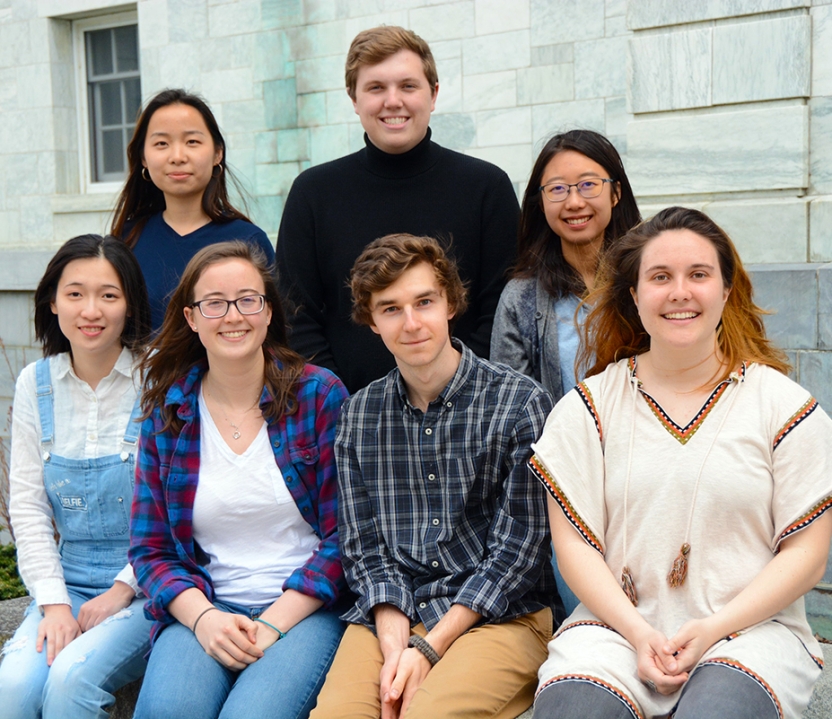 MIDDLEBURY, Vt. — Middlebury College has selected eight students to receive Kellogg fellowships for the 2018–19 summer and academic year. The Kellogg program is designed to support seniors engaged in research in the humanities.
Recipients of Kellogg fellowships receive up to $5,000 to support their travel and research, which can be conducted during the summer and/or during the academic year.
"Students who have received this fellowship found it to be a tremendous gift, providing the time, space, and financial resources to pursue aspects of their research that they would not have been able to otherwise," said Lisa Gates, associate dean for fellowships and research.
The Kellogg fellowship recognizes student excellence in the humanities and areas of humanistic inquiry, and provides them with financial support to pursue in-depth research for their senior work. The funding allows students to travel, attend conferences and workshops relevant to their areas of focus, visit archives, and spend time in the summer reading, creating, or thinking.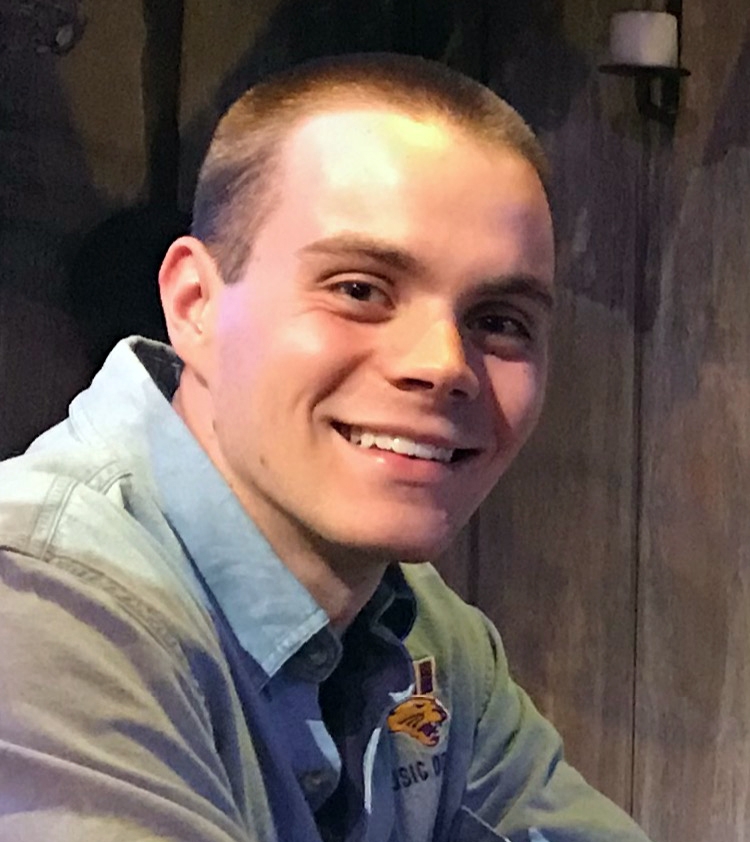 Joseph "Hal" Juster is one of eight Kellogg fellows for 2018-19.

"It's an important affirmation of the humanities in particular," said Gates, "and the importance of studying questions related to how we see our world and ourselves, how we create and understand meaning."
This year's recipients and their projects are as follows:
Katherine Claman '19, an art history and Italian major, plans to work on a thesis exploring "representations of the African-American body in the museum in contemporary art, and how these representations work with or against notions of post-blackness." She plans to visit museums in New York, Washington, D.C., New Orleans, and San Francisco to conduct her research. Claman's faculty advisor is Associate Professor Edward Vazquez.
Will DiGravio '19, a film and media culture major, will study the work of film director Alfred Hitchcock through his project titled "The Auteur as Adaptor: Examining the Production of Hitchcock's Rebecca and Dial M for Murder." DiGravio's research will take him to Los Angeles and Austin, Texas, including five days at the Alfred Hitchcock Archive at the Academy of Motion Picture Arts and Sciences' Margaret Herrick Library. DiGravio's faculty advisor is Professor Christian Keathley.
Kyle Freiler '19, a philosophy major, is working on a project titled "Virtue, Happiness, and the Good: A Revision of Modern Stoicism." He will spend five days at the Summer Stoic School in Rome, followed by a Stoic Week program at Oxford University's Department of Continuing Education. Freiler's faculty advisor is Professor Kareem Khalifa.
Joseph Juster '19, a religion major, will be working on a project titled "Black Theodicy in Modern American Religion: From Martin Luther King to Trayvon Martin." Juster will travel to Memphis, Boston, and New York to conduct his research. His faculty advisor is Professor James Davis.
Qian Li '19, a film and media culture and English and American literatures double major, will pursue a project titled "Sunset Song: A Documentary Discovering the Past of My Grandfather." Her filmmaking project will take her to Shanghai, Shenyang, Dalian, and Beijing, China, and Taiwan. Her faculty advisor is Professor Christian Keathley.
Katherine Monroe '19 is a Chinese major working on a project titled "Voices of the Spring City: Traditional Ethnic Beats of Kunming's Modern Music Landscape" in which she will research the diverse musical traditions of Yunnan Province in southwestern China. Monroe will spend most of the summer in Kunming conducting her research. Her faculty advisor is Professor Tom Moran.
Weiru Ye '19, who is double majoring in religion and anthropology, will travel to Wenzhou China this summer and winter to conduct her field work on a project titled "Uncovering Women's Voices: Gender and 'Underground' House Churches in China's Christian Heartland." Her faculty advisor is Assistant Professor Jennifer Ortegren.
Shan Zeng '19, a double major in art history (museum studies) and religion, is working on a project titled "Shimenawa: Weaving Traditions with Modernity—An Interdisciplinary Research on the Cultural History of Japanese Sacred Rope." She will travel to several locations in Japan in August and September to conduct her research. Zeng's faculty advisor is Assistant Professor Sarah Laursen.