Middlebury Sees Record Number of Students Accept Admission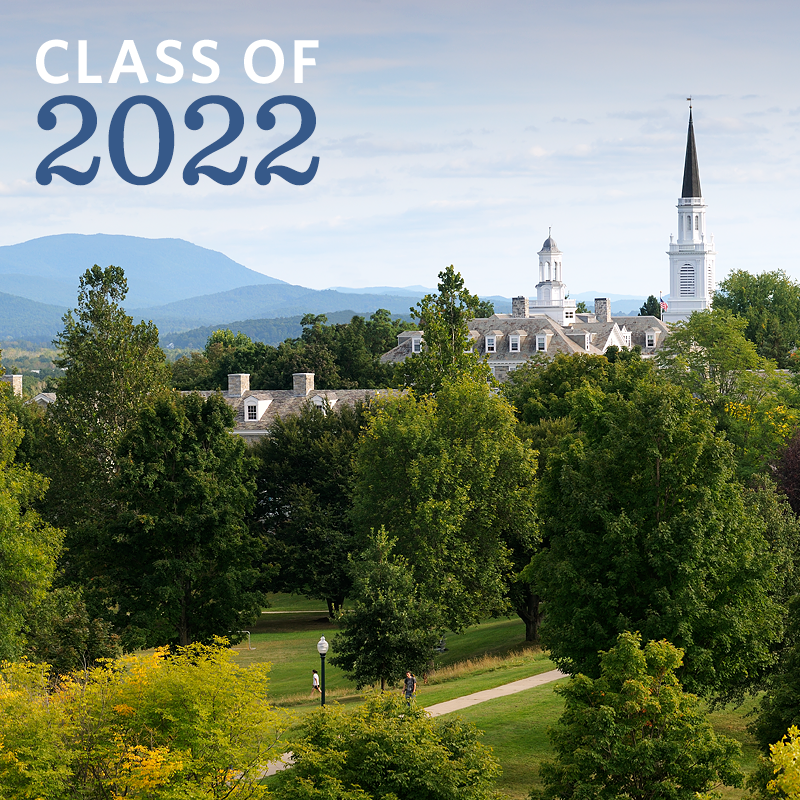 MIDDLEBURY, Vt. – A total of 765 students have accepted Middlebury's offer of admission and will enroll at the College as members of the Class of 2022. As of May 1, the deadline for admitted students to inform the College of their decision, 661 students planned to enroll in September and 104 in February.
Members of the incoming class are from 46 states, Washington, D.C., Puerto Rico, and 28 countries. The College will award approximately $16.6 million in financial aid to about 48 percent of the incoming class, with an average annual grant of roughly $48,000.
"We could not be happier with the quality and diversity of the incoming class," said Greg Buckles, dean of admissions. "These students stand out in so many ways, from their academic promise to their commitment to social engagement, from their artistic and athletic skills to their eagerness to lead in their communities. They have been working hard for a number of years to get to this point, and they deserve to celebrate."
The incoming class may be the most diverse ever at Middlebury. A record 29 percent of the Class of 2022 (and 2022.5, as the College refers to students starting in February) will be students of color. The percentage of students receiving Pell Grants grew as well, to 17 percent. First-generation students, or students who are the first in their family to attend college, increased to 15 percent. Ten percent of the class are international students, who continue to show a strong interest in the College.
Students from the Class of 2022 will bring a wide range of experiences to campus. Two will attend Middlebury on National Army ROTC Scholarships. One student, who grew up in the wilderness in a national forest in California without electricity or running water, traveled daily to and from an 11-student school an hour and a half each way. Another serves as the student representative to the Hawaii state school board, representing more than 190,000 K-12 public school students. The student flies to Honolulu several times a month to attend board of education meetings. An incoming student from rural Tanzania speaks three languages and attended boarding school in Nairobi, Kenya. Upon graduation, the student was one of 141 in all of Kenya to score a top grade on the national exam.
Buckles said that the final number for the students who enroll in September will be less than 661 as some students—usually two or three dozen—decide to take a gap year and others change plans over the summer, as happens every year. The deadline for students to let the College know if they are taking a gap year is June 1. Buckles also said that Middlebury will offer admission to about 40 students on the wait list.
Along with the Class of 2022, there will be 10 transfer students who enroll in September.