Students, Alumni Receive Fulbright Grants
MIDDLEBURY, Vt. – Three Middlebury seniors and eight recent alumni have been awarded Fulbright fellowships for the 2018-2019 academic year. Later this year, the 11 Middlebury recipients will be spread across five continents either teaching or conducting research through the Fulbright U.S. Student Program.
The fellows were selected on the basis of their academic and professional achievements, as well as their service and leadership in their respective fields. Sponsored by the U.S. Department of State's Bureau of Educational and Cultural Affairs, they will join the more than 1,900 Fulbright recipients in 2018-2019 worldwide.
Middlebury's Fulbright recipients are: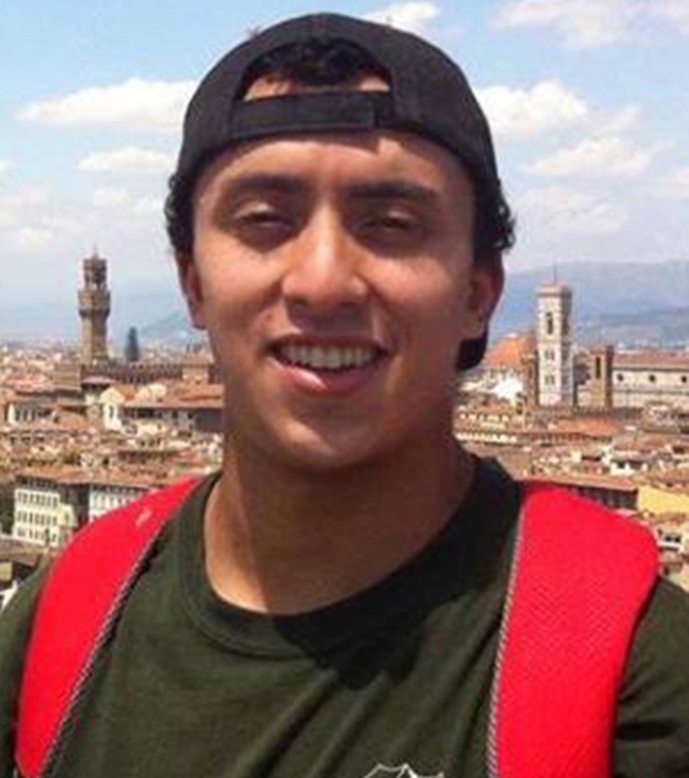 Raouf Belkhir '17.5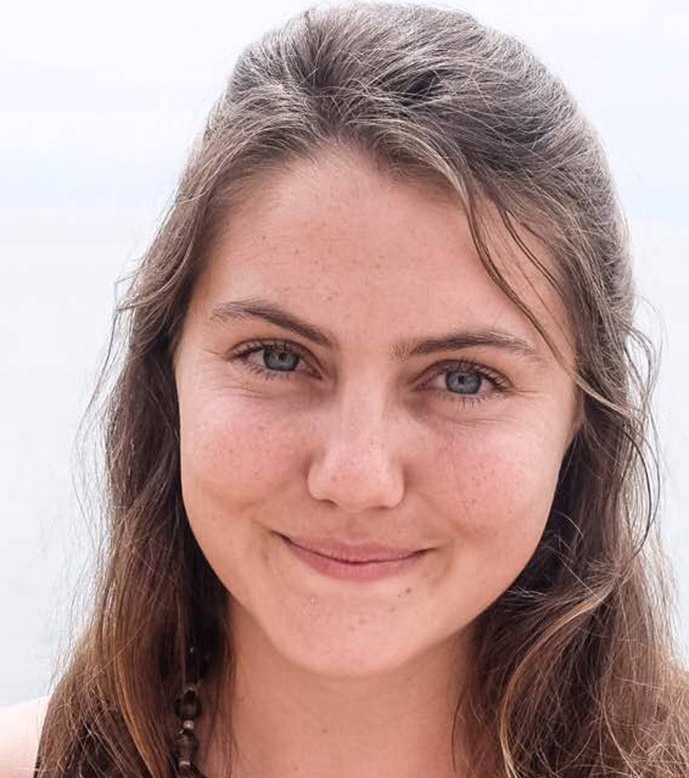 Emma Cameron '15.5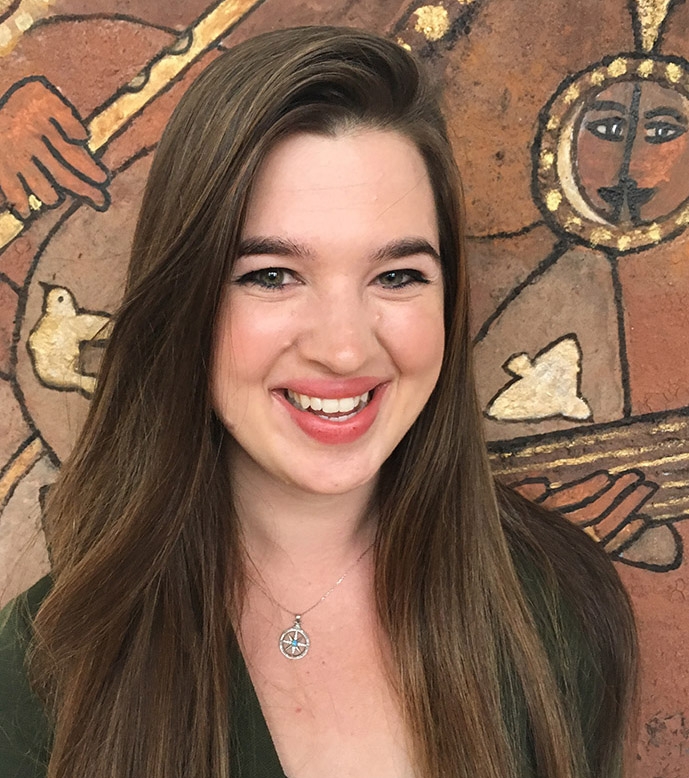 Brennan Delattre '16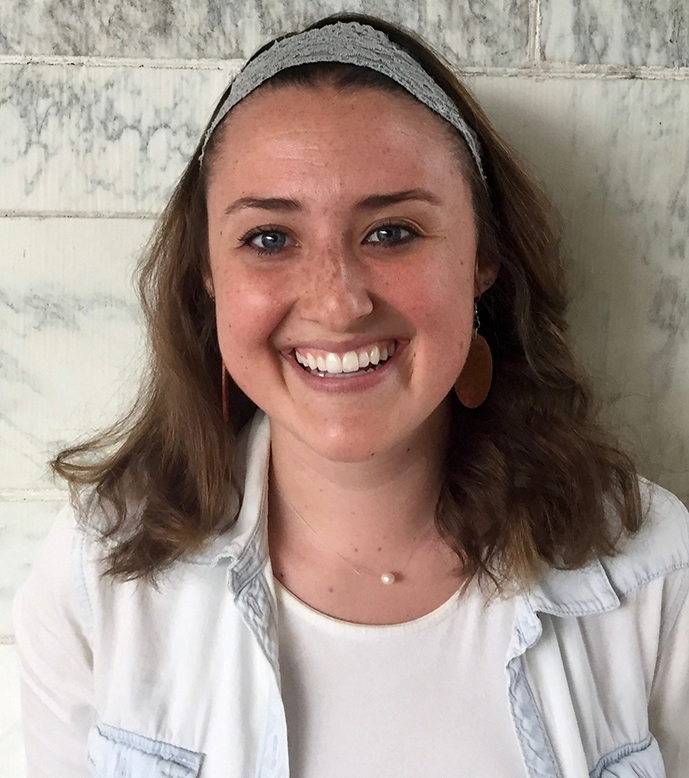 Georgia Grace Edwards '18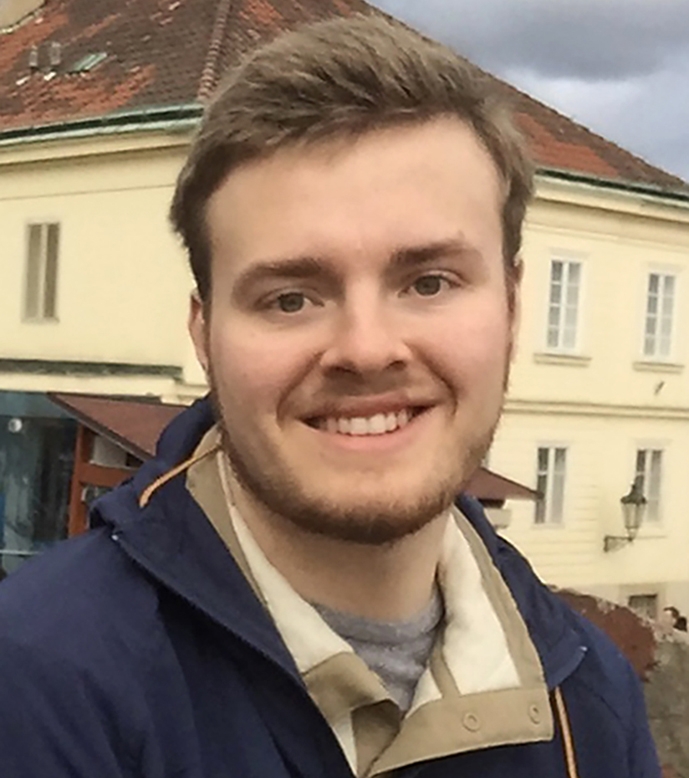 Michael Fournier '17.5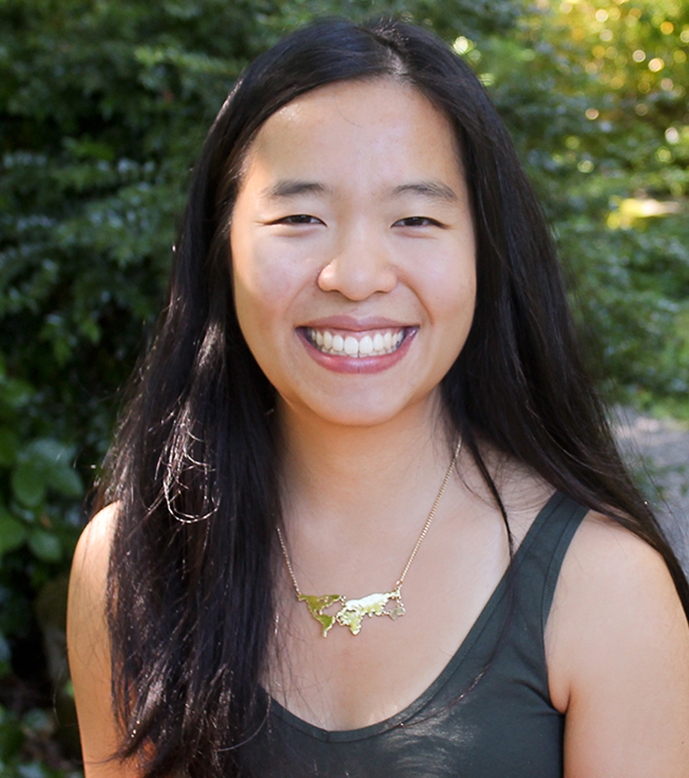 Mandy Kwan '15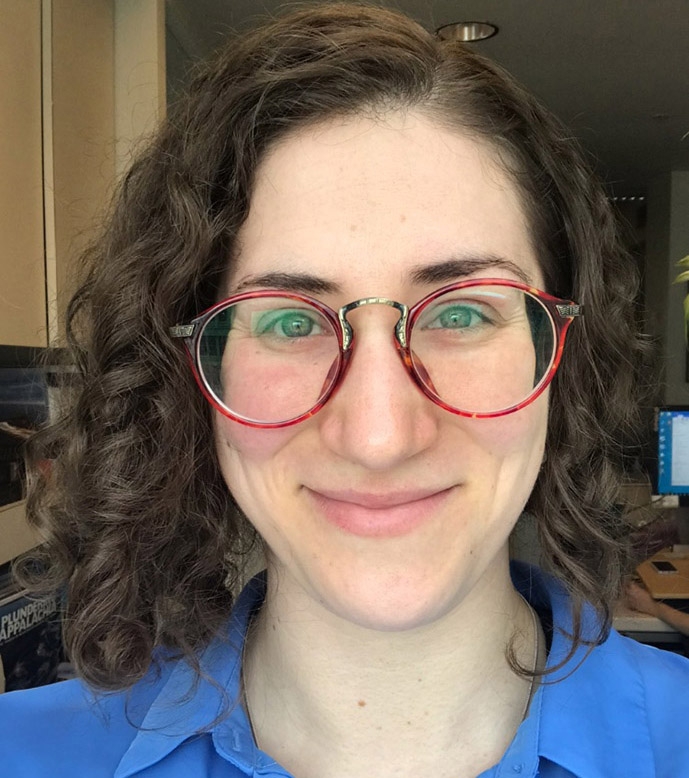 Ariana Lippi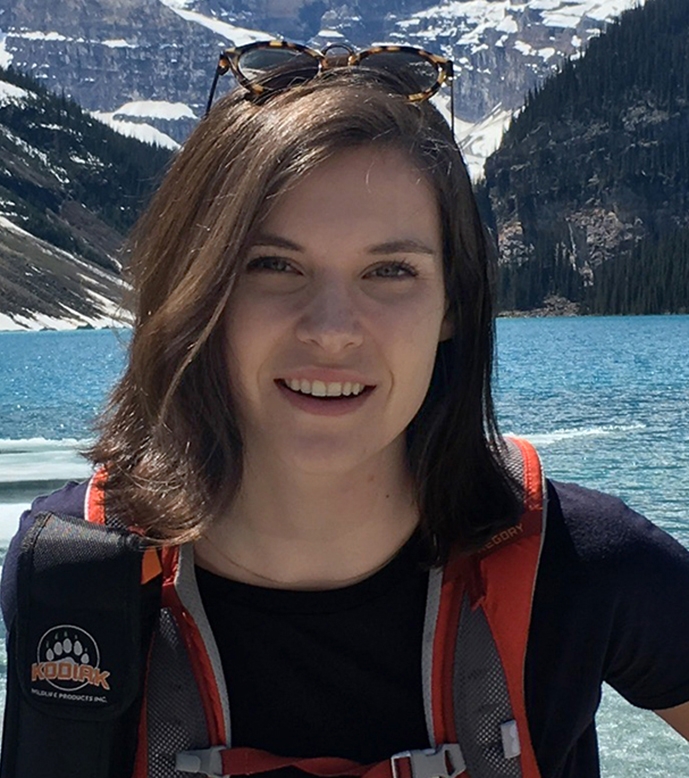 Marykate Melanson '18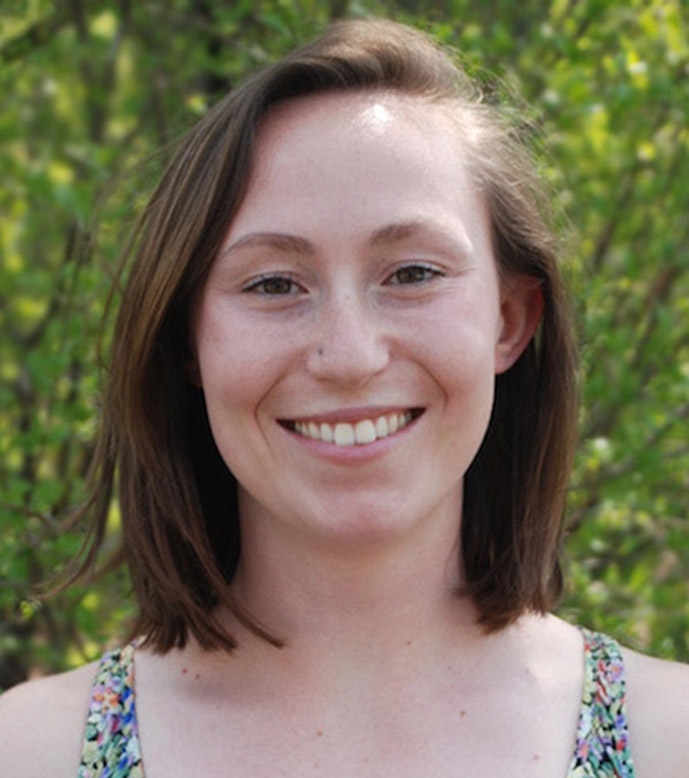 Jessica Parker '15.5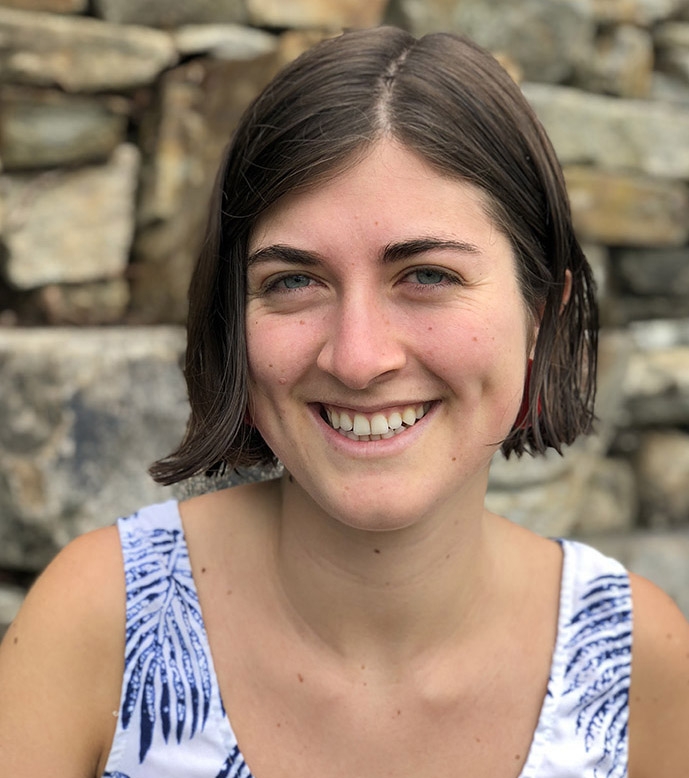 Julia Shumlin '17.5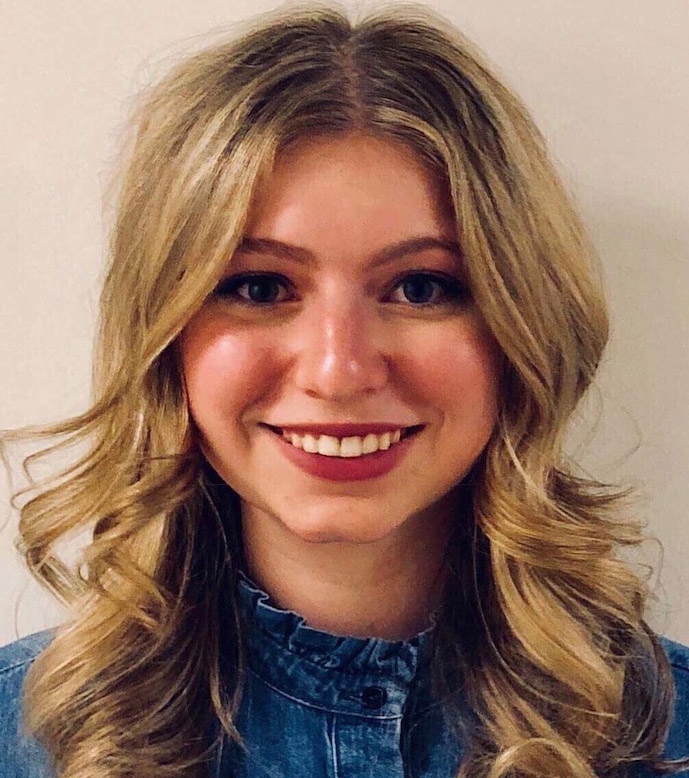 Phoebe Wiener '18
Raouf Belkhir '17.5 from Victor, N.Y., will conduct the research project "Neurolinguistic mechanisms of co-speech gesticulation" in the Department of Psychology at the University of Padova, Italy. The neuroscience major who played rugby at Middlebury and was awarded a Public Service Leadership Award in 2017 will observe "the cascading of neural activity in co-speech gesticulation (i.e., gestures) through behavioral analysis response time and localization of event-related potentials through the use of EEG." Said Belkhir in his Fulbright application, "With their exaggerated gestures, Italians are an ideal population to study the neuromechanisms of gesticulation."
Emma Cameron '15.5, who is currently serving in the Peace Corps in Rwanda, will be an English teaching assistant in South Africa to help teens attain the fluency they need for successful careers and leadership positions. South Africa needs to address its "challenges facing equal access to quality education," Cameron said. She also envisions bonding with South Africans over a mutual love of soccer. The sociology/anthropology major from Washington D.C., is a TEFL-certified secondary English teacher who was active with Middlebury Geographic, the college radio station WRMC, literacy programs, and intramural soccer while she was an undergraduate.
Brennan Delattre '16, from Orono, Minn., will travel to Niterói, Brazil, to research, evaluate, and quantify the psychological benefits of capoeira and dance-movement sessions for the purpose of developing interventions that can be used across cultures. Currently a lab manager and research assistant at the Virginia Tech Carilion Research Institute, the neuroscience major and summa cum laude graduate of Middlebury hopes to make a major contribution to the development of creative-art therapies as a supplement to traditional clinical and counseling approaches to mental health. She previously studied abroad in Niterói, a suburb of Rio de Janeiro, with Middlebury's School in Brazil.
Georgia Grace Edwards '18, an international politics and economics major, will be an English teaching assistant in the Czech Republic where she plans to link Czech culture with the cultures of English-speaking peoples through civic engagement, community sports, business consulting, dance, film, and wilderness trips. "I am confident that I can give as much as I receive from any Czech community through my dedication to extracurriculars," she wrote in her Fulbright application. The senior from Frostburg, Md., has been active at Middlebury College with Oratory Now, MiddCORE, Language in Motion, and the Center for Social Entrepreneurship.
Michael Fournier '17.5 from Shelburne, Vt., has received an English teaching assistantship to Germany where he recently completed the requirements for his major in international politics and economics. Fournier, who traveled extensively throughout Germany and speaks the language at the advanced level, said in his Fulbright application: "As a fellow I look forward to starting or joining a football team in my host community and reaching out to surrounding schools to encourage participation. I have personally experienced how sports can foster cultural exchange, promote physical education, and build camaraderie." He completed two, six-month internships while in Germany, and was active with the Rugby Club and MiddVentures during his years on the Middlebury campus.
Mandy Kwan '15 from Seattle, Wash., will apply her passions for women's leadership, social welfare, photography, and psychology as a Fulbright English teaching assistant in Argentina. The country's "history of multinational immigration makes it an ideal place to deepen my understanding of social justice and cultural diversity," Kwan said in her application. She also hopes to teach photography to young Argentinians in disenfranchised communities whereby empowering them to use art as a means of self-expression and communication. A Spanish major at Middlebury, Kwan studied during the 2013-2014 academic year in Madrid where she explored life in immigrant neighborhoods and volunteered with Serve the City Madrid. Kwan was a cofounder of Middlebury's Language in Motion program.
Ariana Lippi, who attended the Middlebury Spanish School last summer after graduating from the SUNY College at Geneseo, will be an English teaching assistant in Colombia. A former Gilman Scholar in Uganda, Lippi plans to use her "background in teaching and international development to provide lessons for Colombia students to engage in cross-cultural dialogue" with students from the United States. She also expects to share her interests in Afro-Latin musical traditions and volunteer with a local nonprofit focusing on the role of education in the country's development. Lippi, who majored in international relations and studied abroad in Mexico, is from Brewster, N.Y.
Marykate Melanson '18 said she applied for a Fulbright English teaching assistantship in Brazil to expand upon her "interest and passion for language, culture, community, and education." The international and global studies major attended Middlebury's School in Brazil in 2016 and is an advanced speaker of Portuguese. In her application, she wrote: "I am motivated to return to Brazil to continue my cultural and linguistic education through art and dance, and establish connections with community and development organizations." The Wentworth, N.H., resident also hopes to partner with a Brazilian cultural center to host intercultural arts events where her students can share their work with community members.
Jessica Parker '15.5 from Vienna, Va., was an environmental studies and geography joint major at Middlebury. She received an English teaching assistantship in Brazil where she hopes to gain valuable training and resources toward developing her own teaching abilities. As a Fulbright fellow with dual American and Brazilian citizenship, Parker says she is "uniquely situated to serve as a bridge between the two cultures." She was a research assistant in the Department of Geography at Middlebury and active with the varsity lacrosse team, Admissions Office, Dolci, and Mountain Club. She also attended the first session of the Middlebury School of the Environment in the summer of 2014.
Julia Shumlin '17.5 completed a double major in Spanish and sociology/anthropology, and applied for a Fulbright English teaching assistantship in Mexico because of her interest in Mexican political and social history. While teaching in Mexico next year, she plans to incorporate radio and podcasting into her individual project, perhaps by creating a group for people to collectively workshop and develop audio stories. While at Middlebury, Shumlin attended the Spanish School, studied abroad in Chile for six months, and was active with Juntos, the college radio station WRMC, and the Student Government Association. She is from Putney, Vt.
Phoebe Wiener '18 from Highland Beach, Fla., was awarded a Fulbright research grant to study "Female Representation in Japanese Politics." Wiener, who majored in political science and minored in Japanese studies, plans to study "why female leadership has long been discouraged in Japanese culture, and how grassroots movements and politicians are working to close the gender gap in government." She plans to join a local chorus in Japan because "music can surpass any language or cultural barrier." An aspiring journalist, Wiener interned with her local ABC affiliate in West Palm Beach in 2015 and with CBS News in New York during the 2016 election. At Middlebury, she was active with the Academic Judicial Board, the College Choir, and as a peer writing tutor.
The Fulbright Students and Scholars Program is the flagship international educational exchange program sponsored by the U.S. government and is designed to increase mutual understanding between the people of the United States and the people of other countries. The program was first established in 1946 under legislation introduced by U.S. Senator J. William Fulbright of Arkansas. Since that time, it has given more than 360,000 students, scholars, teachers, artists, and scientists the opportunity to study, teach and conduct research, exchange ideas, and contribute to finding solutions to shared international concerns.