Middlebury Affiliates with Association of Universities for Research in Astronomy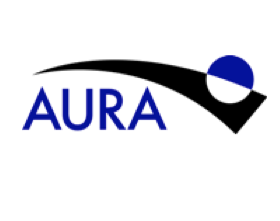 MIDDLEBURY, Vt. – Middlebury College and seven other undergraduate institutions are now affiliated with the Association of Universities for Research in Astronomy, or AURA – the organization responsible for the James Webb Space Telescope, the Hubble Space Telescope, and the National Solar Observatory.
AURA, which was founded in 1957 to create and operate world-class astronomical observatories on behalf of NASA and the National Science Foundation (NSF), voted at its annual meeting in May to admit the eight undergraduate institutions that comprise the Keck Northeast Astronomy Consortium, or KNAC, whose members are Colgate, Haverford, Middlebury, Swarthmore, Vassar, Wellesley, Wesleyan, and Williams.
The new affiliation will enhance research opportunities for faculty and students at KNAC-member institutions. KNAC, which was originally funded by the W. M. Keck Foundation in 1990, is now supported by the NSF under its Research Experiences for Undergraduates program.
In welcoming KNAC and its member colleges to AURA, Professor Matt Mountain of Johns Hopkins University, the president of AURA, said, "KNAC offers AURA an exciting opportunity to expand our membership to a powerful consortium of colleges with a collective faculty deeply committed to undergraduate education and astronomical research."
AURA's mission is to establish, nurture, and promote public observatories and facilities that advance innovative astronomical research. AURA's Space Telescope Science Institute is responsible for the science mission for the Hubble Space Telescope, the science and operations for the James Webb Space Telescope, and the MAST data archive. AURA's nighttime ground-based facilities include the Gemini Observatories, the Large Synoptic Survey Telescope (LSST) under construction in Chile, and the National Optical Astronomy Observatory (NOAO). The National Solar Observatory (NSO) in New Mexico is AURA's solar center, and it is managing the construction of the DKIST Solar Telescope in Hawai'i.
While the leading U.S. research universities belong to AURA, KNAC is the first member of AURA with a focus on undergraduate education and research.
Debra Elmegreen of Vassar College said, "KNAC faculty members are very excited to be accepted as a member institution of AURA, since many of them have spent a large part of their careers using facilities at the AURA centers. We are happy to have a voice among the member representatives as the community collectively works towards planning, enhancing, and advancing astronomical research through AURA."
Middlebury College, with the resources of its Mittelman Observatory, has long been active in KNAC. This summer, for example, two undergraduates, Sadie Coffin '19 and Diego Garcia '20, are doing astronomical research with faculty members at Wesleyan University. In the summer of 2015, Middlebury students Larson Lovdal '16.5 and Milena Crnogorcevic '17 were research assistants to Assistant Professor Eilat Glikman along with two visiting KNAC students. Through KNAC programs, Frank Winkler, professor emeritus of physics, has engaged numerous undergraduates in his research, which is ongoing.
Middlebury will host KNAC's 2018 Fall Student Research Symposium on September 28-29, with an opening session on Friday at the Bread Loaf campus and numerous activities on Saturday at McCardell Bicentennial Hall.
For more information about astronomy at Middlebury, contact Jonathan Kemp, the telescope and scientific computing specialist who directs the Mittelman Observatory.