Middlebury Tick Researchers Investigate the Complex Ecological Factors Driving the Rise of Lyme Disease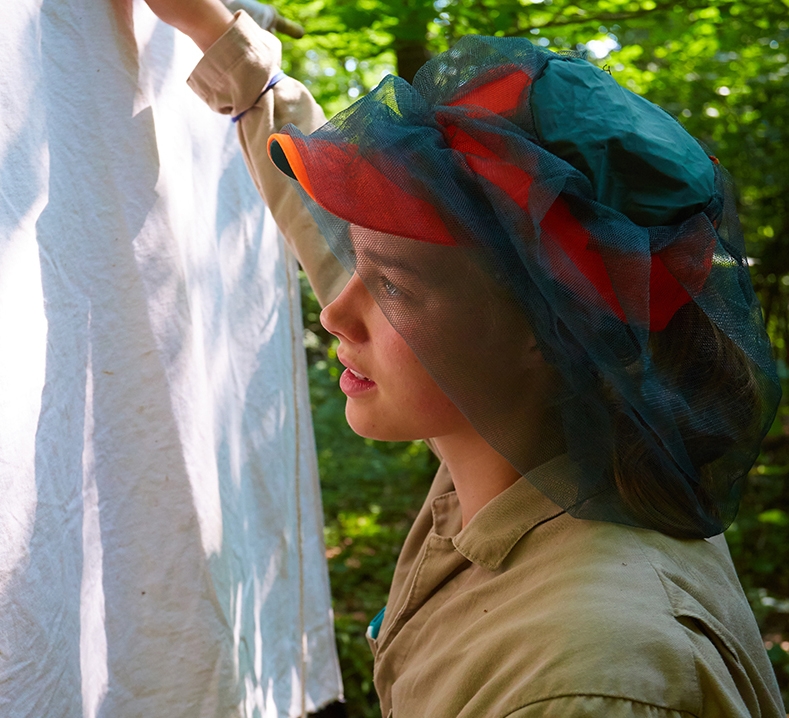 [view:embed_content==579930]
MIDDLEBURY, Vt. – Weekday mornings find biology professor David Allen and his intrepid crew of student researchers out in the woods, trolling for ticks.
"I don't love having to handle live ticks. I mean, I'm used to it," says conservation biology major Robert Cassidy '19, who admits that when spending hours scouring the woods for ticks, "the feeling is a lot like schadenfreude, where you're excited when you find ticks … but you know it's not good for anyone if you find a lot of ticks."
2018 marks the third summer of Allen's continuing study of the ecology of Lyme disease. A forest ecologist with a deep grounding in mathematics, Allen's research involves fieldwork, lab work, and developing a mathematically driven model to help analyze, determine, and quantify the factors driving the continued rise of tick-borne illnesses. Understanding the ecological complexities, said Allen, will give humans better tools for predicting, controlling, and preventing the spread of Lyme disease.
"We try to tease apart those potential covariants," said Allen, noting that "ecology is a very complicated place to do modeling. Very small systems and very large systems," like those studied by moecular biologists, physicists, and astronomers, "are more orderly. Things in the middle don't often follow the rules as much."
By Gaen Murphree; Photos by Todd Balfour