Allison Coyne Carroll Wins Governor's Arts Award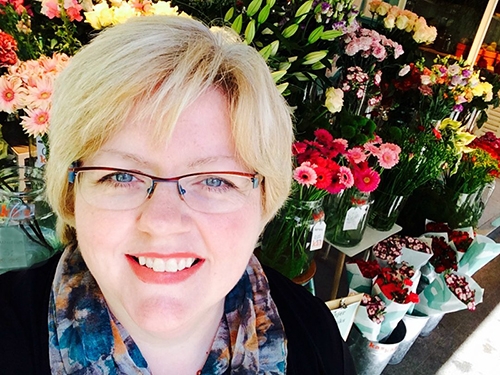 Allison Coyne Carroll
MIDDLEBURY, Vt. – Middlebury Performing Arts Series Director Allison Coyne Carroll has received the Margaret L. Kannenstine Award for Arts Advocacy. Presented by the Vermont Council on the Arts in association with Governor Phil Scott, the annual awards recognize outstanding individual and organizational contributions to the arts in Vermont. Coyne Carroll's fellow recipients include cartoonist Alison Bechdel, photographer John Willis, and director of VSA-Vermont Judith Chalmer. Sculptors Chris Miller and Jerry Williams won the Governor's Award for Excellence in the Arts.
"With their creativity, passion, and skill, these outstanding Vermonters have made a deep and lasting mark on our state," said Vermont Arts Council Executive Director Karen Mittelman at a reception held September 6 at the Vermont Granite Museum in Barre. "In different ways, these awardees have dedicated their careers to reaching out to people whose voices are not always heard. They have given us the gift of their own unique visions and at the same time, enabled others to discover and express their creative spirit."
Coyne Carroll, who began working at Middlebury in 1997, was recognized by the Vermont Arts Council for her "leadership and advocacy for the arts at both a state and national level." She has attended the Americans for the Arts' national Arts Advocacy Days in Washington, D.C., on four occasions since 2007, and at each of these sessions, met with members or staffers of Vermont's senatorial and congressional delegations to advocate for a range of vital arts issues including NEA funding, support for arts education, and specifically for an improved visa process for artists from abroad. She has also served on five Vermont Arts Council grant panels.
More information about the 2018 Governor's Arts Awards is available at the Vermont Council on the Arts website.