Rebekah Irwin Appointed to State Board of Libraries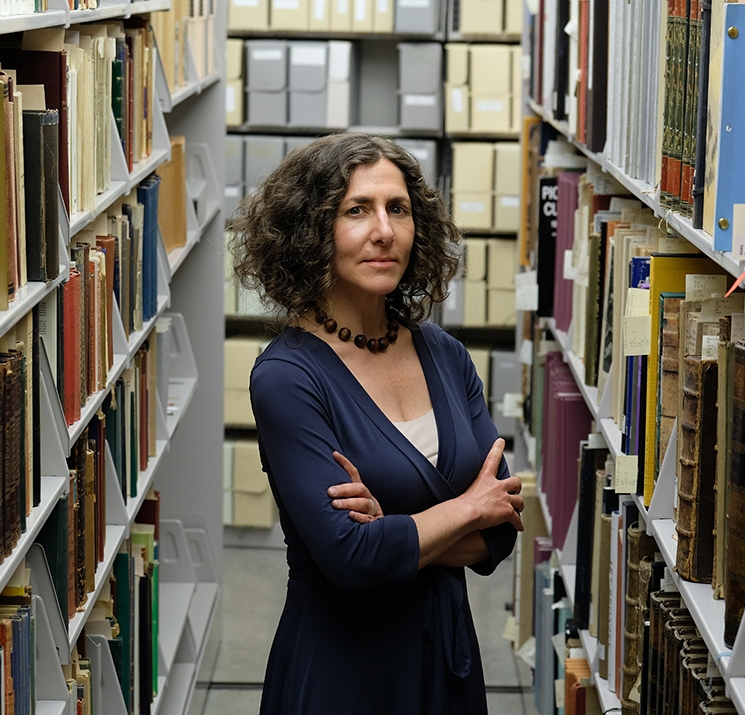 Rebekah Irwin, director and curator, Middlebury Special Collections, Photo by Paul Dahm
MIDDLEBURY, Vt. – Vermont Governor Phil Scott has appointed Rebekah Irwin, Middlebury's director of Special Collections and Archives, to serve on the Vermont Board of Libraries, a group of educational officials, librarians, and library administrators from around the state who serve in an advisory capacity to the state librarian in Montpelier. Irwin's term began in September and will run through February 2020.
The state librarian collaborates with the 7-member board on "issues of public policy related to library service to citizens, literacy, broadband and emerging technologies, economic development, workforce development, open access to information and intellectual freedom, the arts and humanities, lifelong learning, and healthy children and families."
And for those who have ever wondered how their favorite mountain earned its name, the Board of Libraries is also designated "the state agency to name geographic locations, including mountains, streams, lakes, and ponds upon petition signed by not less than 25 interested persons or by petition of an administrative department of the State," according to Vermont statutes.
Irwin oversees Middlebury's rare books collection, the college archives, digital projects initiatives, and the conservation and preservation of Middlebury's library collections. She is also involved in supporting digital scholarship and digital humanities efforts across the College.