Sujata Moorti Named Vice President for Academic Affairs and Dean of the Faculty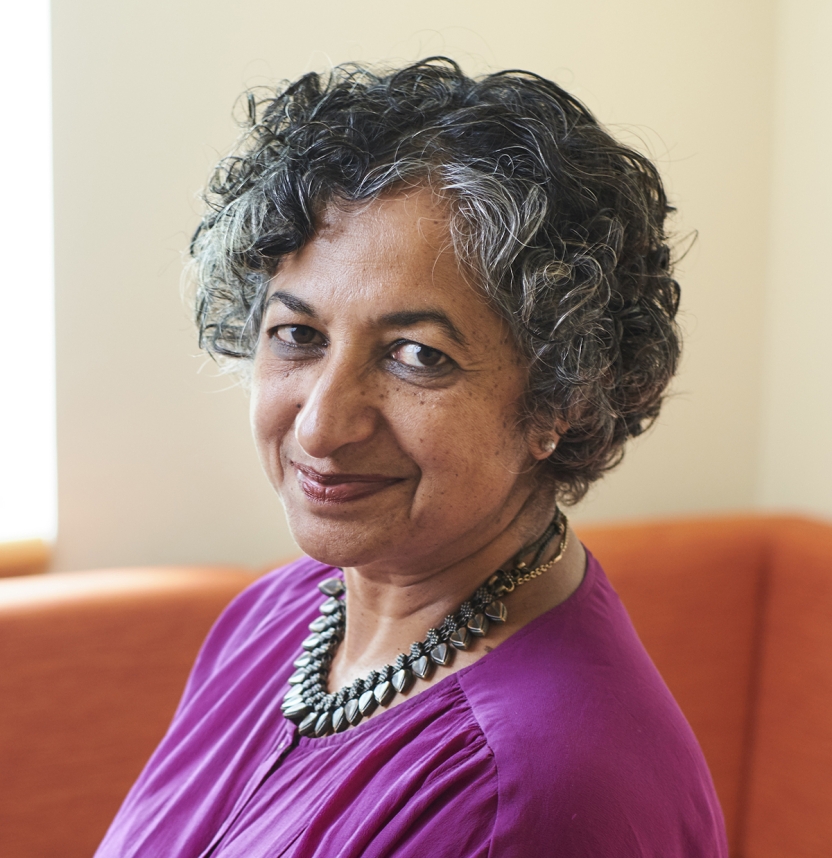 MIDDLEBURY, Vt. – Sujata Moorti, the Charles A. Dana Professor of Gender, Sexuality, and Feminist Studies, has been named vice president for academic affairs and dean of the faculty. President Laurie Patton and Provost Jeff Cason announced Moorti's appointment in a campuswide email on October 25. Moorti will replace current VPAA Andi Lloyd, who announced last spring that she plans to step down at the end of the academic year.
Moorti arrived at Middlebury College in 2005 as a tenured faculty member and as director of what was then known as the Women and Gender Studies Program, now the Gender, Sexuality, and Feminist Studies Program (GSFS).
"Sujata's commitment to diversity and inclusivity is reflected in both her scholarship and her service to the College," wrote Patton and Cason. "She is a widely respected scholar who has written on the media, gender, and race."
Moorti has published extensively in her field and is the author, most recently, of All-American TV Crime Drama: Feminism and Identity Politics in Law & Order: Special Victims Unit (with Lisa Cuklanz, I.B. Tauris, 2017) and a coedited volume with Middlebury College colleagues Tamar Mayer and Jamie McCallum, The Crisis of Global Youth Unemployment (Routledge, 2018). She teaches courses on feminist cultural studies, diasporic media studies, and postcolonial theory.
"As a member of several elected committees, over the years I have started to understand how the College functions in discrete slices," said Moorti. "I am really looking forward to understanding the role of the faculty from a macro perspective, figuring out how the various pieces fit together or don't. In addition, this position will give me the opportunity to interact with colleagues across the campus in a more holistic manner than I could from within GSFS."
Looking ahead to the next few years, Moorti says national trends in higher education will continue to play an important role at Middlebury.
"The larger changes in the educational ecosystem will have an impact on our campus – issues such as the changing demographics in the U.S., economic shifts and their impact on financial aid, new technologies and the role they will play in our teaching and research, as well as a variety of federal policies that will shape our student bodies," said Moorti. "How flexible we are, how quick we are to adapt and change will determine the college's success. A great challenge will be how we as faculty continue to remain excellent teachers while making these changes. We will need to be able to anticipate the resources faculty need to make these changes."
Moorti has served on a wide variety of College committees, elected and otherwise. She is currently a member of the Promotions Committee and the director of the South Asian Studies Program and the GSFS Program. In the past, she has been a member of the Faculty Compensation Review Committee and secretary of Faculty Council.