Athletics Launches Virtual '360 Tour' of Facilities
MIDDLEBURY, Vt. – Imagine you're a runner in California, thinking about applying to Middlebury. You've heard that the harsh winters will keep you inside for a few months and you wonder what that means for your training regimen. It's the perfect time for a virtual visit to Middlebury's beautiful athletic facilities.
A new 360 photo tour of the Peterson Family Athletics Complex, along with the surrounding fields and trails, offers students and visitors a self-guided look at whatever interests them most. Stand in the center of the 21,000 square-foot turf field inside Virtue Field House. From there, look up to see the cardio balcony overlooking the indoor track or swing around to the other side to see the spectator seating area. Or, drop in to the 50-yard-line at Youngman Field to get the player's perspective during football or lacrosse games.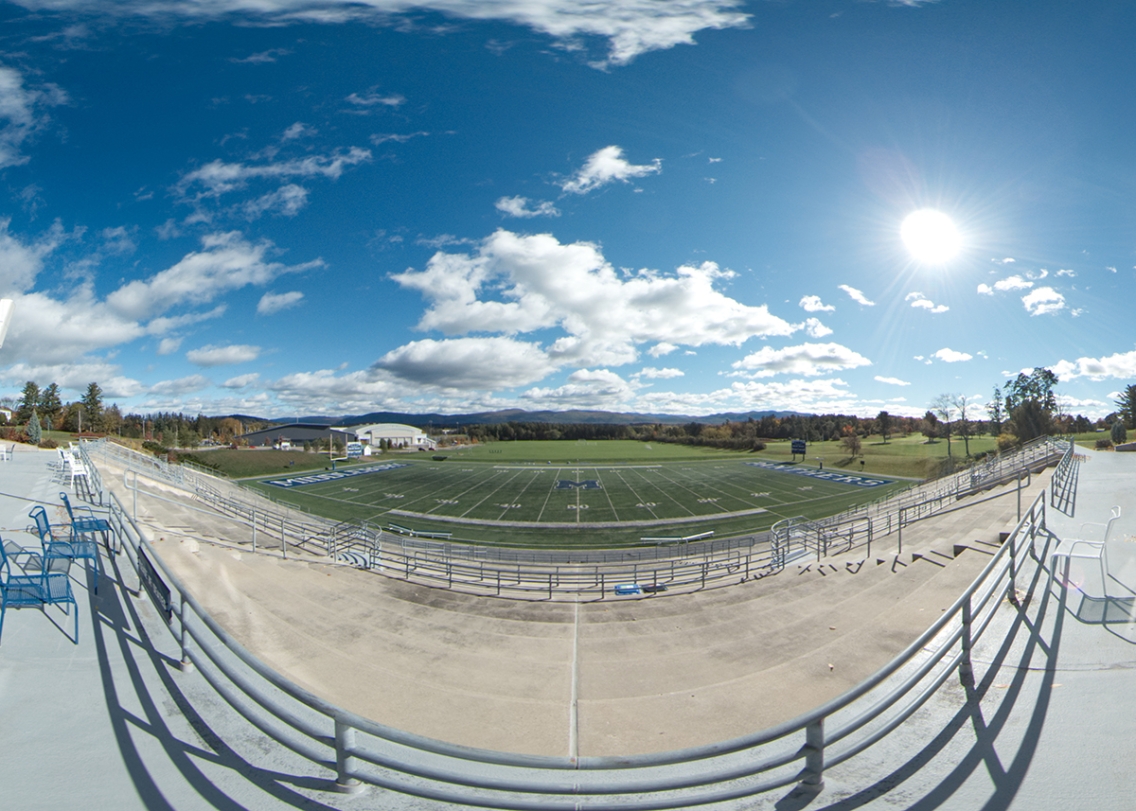 A new virtual tour of Middlebury's athletic facilities brings viewers to the stands or gives them a view from the field.
"The difference between a traditional photo of our exceptional facilities and those included in the 360 tour is dramatic," said Erin Quinn, director of Athletics. "I live and work here every day in and around these facilities and yet I still enjoyed taking the tour!"
There's a practical aspect to the tour as well, says Quinn, especially for high school students considering Middlebury.
"Prospective students and their families have to prioritize their time when choosing where to visit," noted Quinn. "This new feature allows them to get a much better sense of the impressive and comprehensive nature of our facilities, and may be one more reason to come visit in-person.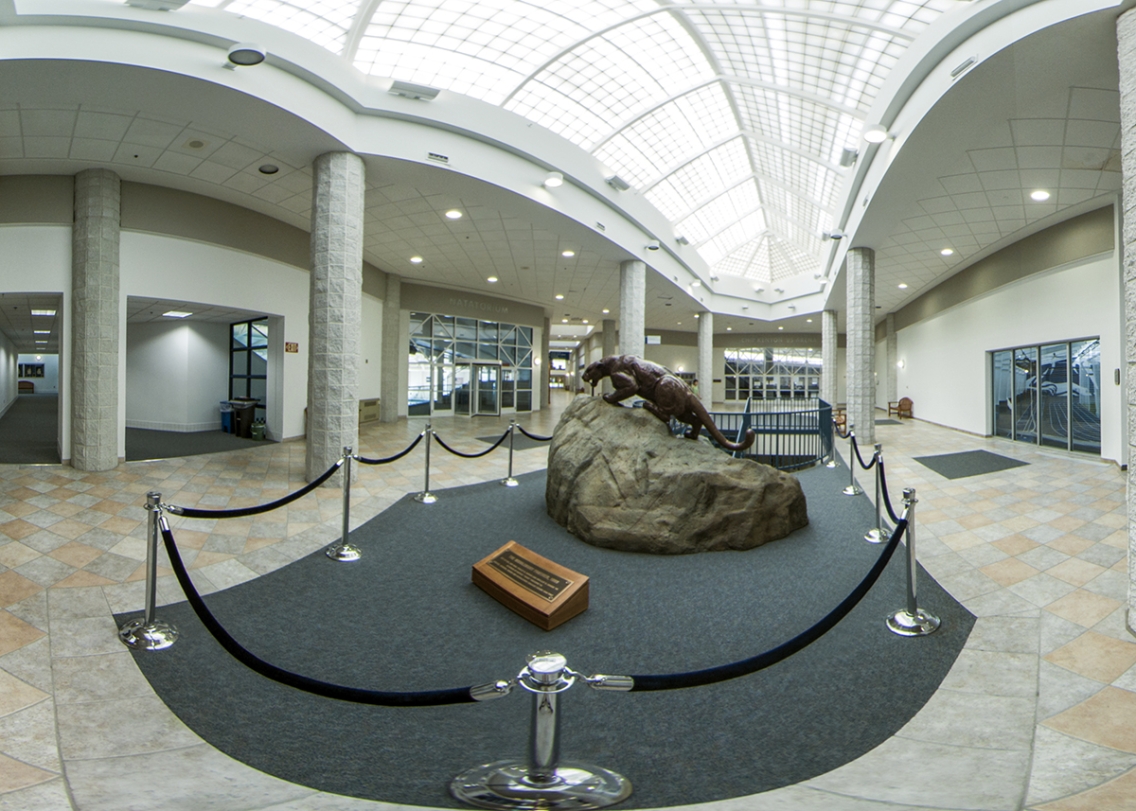 From the Panther sculpture inside the Peterson Family Complex, choose your own path with one click—natatorium, ice rink, field house, or Hall of Fame.
The images were captured with an Insta360 Pro camera, which uses six individual lenses mounted to a sphere. In post-production, those images are stitched together to create the high-resolution 360-degree photos. Each of the images includes a clickable pop-up window that offers facts about a particular facility.
Christopher Spencer, Middlebury's senior digital producer, who created the 360 tour, says Athletics was a good way to get started, but that this format has great potential for other applications.
"I can imagine this technology playing a role on larger projects, whether we replicate this approach for academic and multi-use spaces around campus or collaborate with admissions to emulate their campus tour," said Spencer. "My main goal is to make the campus more accessible in the digital realm and I think 360 camera technology is helping make that idea a reality."
View the new tour at the Middlebury Athletics website.