College Hosts Local Teachers for Language and Culture Teaching Institute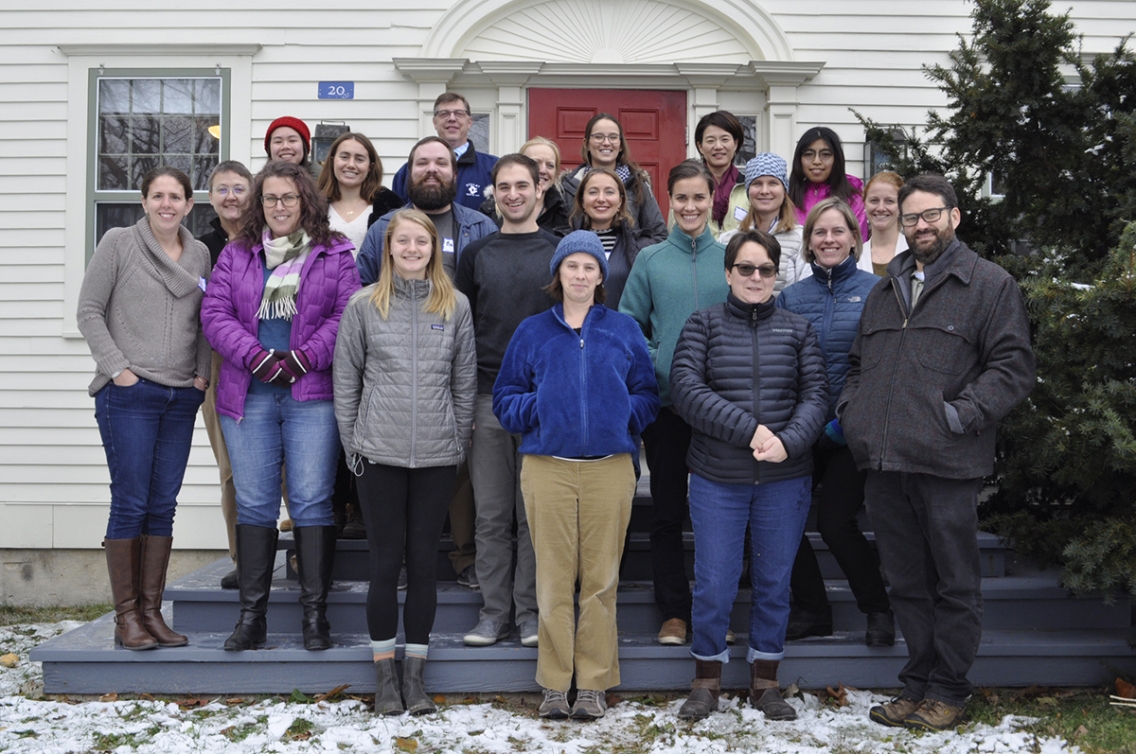 Thirteen area secondary school teachers met with Middlebury faculty and students in the fourth annual Language and Culture Teaching Institute in mid-November.
MIDDLEBURY, Vt. – Thirteen Addison County secondary school teachers gathered at the Center for Community Engagement for the fourth annual Language and Culture Teaching Institute (LCTI) in mid-November. The theme of this years's institute was "Crossing the Divide: The Learning, Life, and Questions to Be Found at and across Our Borders."
Daniel Buchman '18.5 started the day by sharing the workshop that he and fellow Humanity in Action fellow Linh Mueller developed specifically for secondary students titled "Humanizing the Refugee Experience." Tara Martin and Cathy Stoddert, faculty members at Middlebury Union High School, followed with an interactive exploration of their interdisciplinary approach to teaching, learning, and considering social class with their 10th graders.
Middlebury Professor of History Darién Davis led the group in a reflective discussion titled "Hybridity and Belonging across Borders: Deconstructing a Single Story" and Youssef El Berrichi, Middlebury's Arabic language teaching assistant, rounded out the day by sharing how—and why—he encourages high school students to cross borders of class, expectation, and privilege in their Moroccan schools.
The topics, perspectives, and experiences shared offered a snapshot of the collaborative and reciprocal nature of the Language in Motion program, which hosts this yearly event. Several undergraduate Language in Motion participants joined the teachers, whose classrooms they have been visiting over the semester, for lunch.
"Language in Motion has provided me invaluable support as an educator," said Natasha Causton, a Spanish and French teacher at Middlebury Union High School. "It has inspired me as a teacher by providing me with professional development and has literally brought the world to my students."