Middlebury College Admits 297 Early Decision Applicants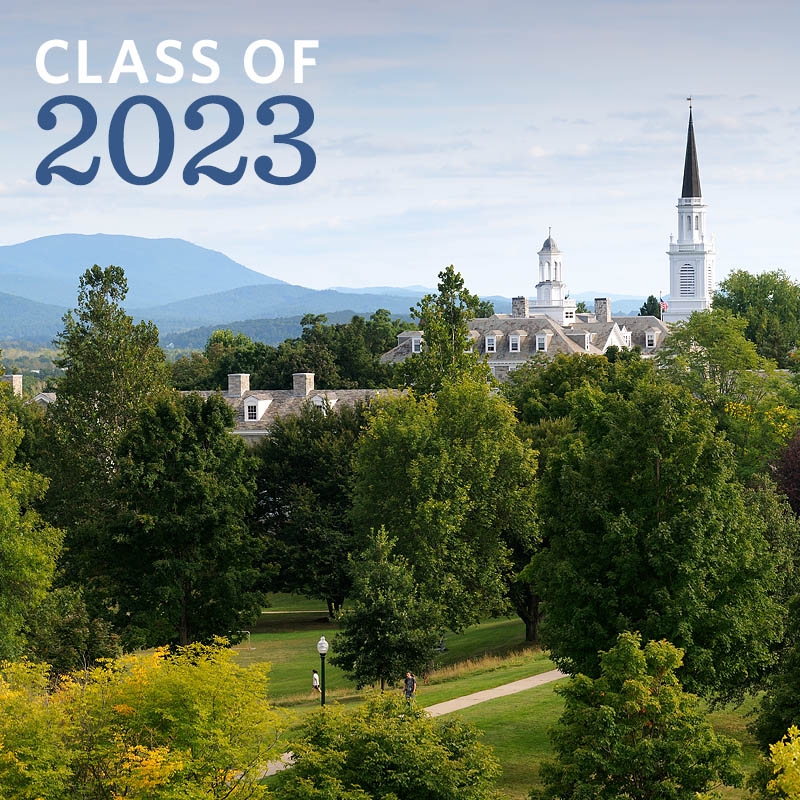 MIDDLEBURY, Vt. – Middlebury College has offered 297 students early admission to the Class of 2023. The admitted students were chosen from a pool of 654 applicants and represent about 41 percent of a class, including midyear arrivals, that is expected to total about 730.
"When they arrive at the College, these inspiring students will bring with them their deep passions, vivid curiosity, and impressive intellects," said Greg Buckles, Middlebury's dean of admissions. "It's clear that they will make an immediate contribution to campus life at Middlebury."
Buckles noted that 25 percent of the admitted students are students of color—a slight increase over last year's 23 percent. First-generation students, or those who are the first in their families to attend college, remain at 11 percent.
While 266 of the students admitted will enroll in the fall of 2019, 31 students were accepted through the College's February admissions program. Known as "Febs," these students will enroll in February 2020 at the start of the College's spring semester. They often use the fall semester to work, travel, or volunteer before coming to Middlebury. The number of Febs is expected to reach about 100 once the admissions process for the class is complete.
The College deferred 81 students who will be considered for regular admission in the spring and denied admission to 276 applicants.
Last year the College received 650 applications and accepted 326 students through its early decision program.
Middlebury's early decision program is binding, which means that students who apply have selected Middlebury as their first choice and are committed to attending if accepted.
Buckles said the new members of the Class of 2023 are from 32 states, Washington, D.C., and 12 countries. The top countries outside of the United States are, in order, China, Mexico, and the United Kingdom.
"Commitment to community building in this early decision pool was particularly notable," said Santana Audet '13, assistant director of admissions. "It's inspiring to see what these high school seniors have accomplished while pursuing such a high level of academic and extracurricular success."
Most of the students learned of their admission by logging onto a secure website beginning at 8 a.m. on Saturday, December 8. Mailed letters arrived at their homes the following week. Thirty of the early-decision students were admitted last week through the College's Posse Foundation program. Middlebury College has three 10-student Posse Scholar teams—from New York, Chicago, and Los Angeles—in each class. Those students are chosen following a rigorous selection process in each city.
Middlebury College offers two early decision programs, including an Early Decision 2 round, which typically draws a smaller number of between 250 and 300 applicants. The deadline for Early Decision 2 and for regular admission applications is January 1. Middlebury will notify Early Decision 2 applicants in mid-February and regular decision applicants on March 24.