Two from Middlebury Named Schwarzman Scholars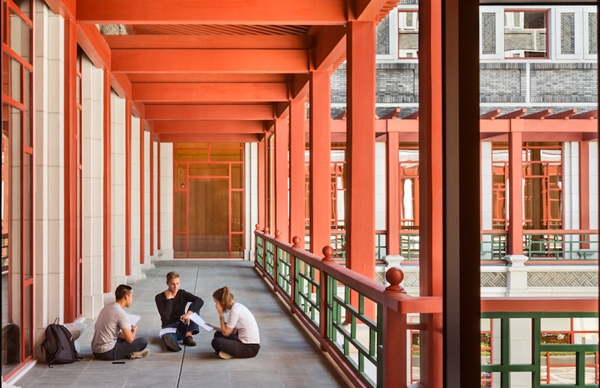 MIDDLEBURY, Vt. – A Middlebury senior and recent graduate have been named Schwarzman Scholars, landing two of 147 prized spots from a pool of more than 2,800 applicants. Elsa Alvarado '18 and Abdijabar Mohamed '18.5 will attend Schwarzman College at Tsinghua University in Beijing for a fully funded one-year master's program in global affairs, starting in August 2019.
The Class of 2020 is composed of students from 38 countries and 119 universities, with 40 percent originating from the United States, 20 percent from China, and 40 percent from the rest of the world.
Alvarado, a political science major and French minor from Queens, N.Y., says the Schwarzman program will move her closer to her goal of practicing international law—specifically arbitration. She has already gotten a taste of this branch of law through her work at the international law firm Sullivan and Cromwell LLP in New York.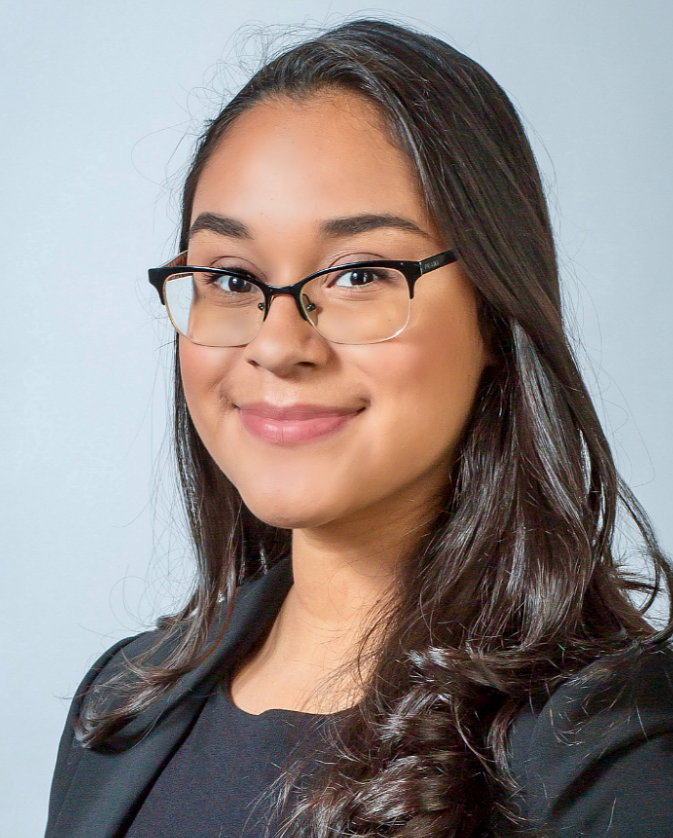 Elsa Alvarado '18

"The Schwarzman program would build on this experience and allow me to gain a deeper understanding of Chinese culture, while also providing a stimulating academic experience," said Alvarado. "I hope to major in global affairs and use that as a foundation for my JD, which I would pursue thereafter."
During her time at Middlebury, Alvarado served on the executive board for Middlebury Alternative Break Trips and led a service trip to Miami exploring early childhood education. She was also a campus tour guide, a regular participant in the weekly politics luncheon, an active member of Alianza, and part of Cook Commons Council. She also worked with the New York City Mayor's Office, the D.C. Public Defender's Office, and the U.S. Embassy in Nicaragua.
Alvarado says she is especially looking forward to learning Mandarin. "It'll be challenging, but it's a such a rare opportunity to learn Mandarin while living in Beijing. I am also thrilled to return to an academic setting and be able to craft my own learning experience. I specifically want to focus on researching China's growing political and economic presence in Latin America."
Alvarado says she is grateful for support she has received toward earning the fellowship. "I couldn't have done this without the help of my mentor and friend, Jim Douglas, former governor of Vermont and fellow Middlebury alum. He wrote one of my recommendation letters for Schwarzman and has consistently provided me with guidance since my freshman year at Middlebury."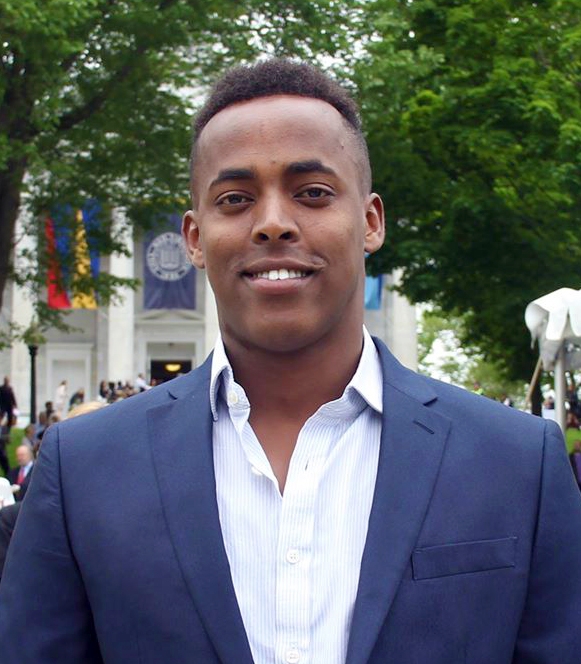 Abdijabar Mohamed '18.5
Abdijabar Mohamed, a Middlebury Somali student majoring in computer science, is especially interested in China's expanding role in the Horn of Africa. He says that while there is endless potential for positive engagement, China's presence also complicates long-running conflicts in the region.
"In light of the different possibilities of the Sino-Horn of Africa marriage, today more than ever before there is a need for the development of a generation of Horn of African leaders who understand what the deepening Sino-Horn relations portend for the future of the region," said Mohamed. "I hope to be that person who brings about channels of meaningful engagement between China and the Horn of Africa."
At Middlebury, Mohamed has been a fellow at the Center for Creativity, Innovation, and Social Entrepreneurship and a writing tutor at the Center for Teaching, Learning, and Research. He completed a summer technology internship with Morgan Stanley in New York and did an independent study with African Leadership University. He studied abroad at the Middlebury College-Center for Medieval and Renaissance Studies at Oxford University. He plays for the rugby club and is a member of Umoja, the African student organization.
Mohamed believes his Schwarzman scholarship will help him gain "deeper insight into China's culture, goals, challenges, and, most importantly, its perspective on its growing influence in the world and the Horn of Africa in particular, with the primary objective of exploring peaceful ways of mutual collaboration between China and the Horn of Africa."
He says he feels lucky to spend a year learning about China with some of the most brilliant future leaders of the world, and he is also grateful for the support he received from mentors at Middlebury. "I would like to thank Professors Jon Isham, Ellie Gebarowski-Shafer, and Nadia Horning for their relentless support and guidance. Indeed, it takes a village."
About Schwarzman Scholars
Schwarzman Scholars was inspired by the Rhodes Scholarship and is designed to prepare future global leaders to meet the geopolitical challenges of the 21st century. The vision of Schwarzman Scholars is to bring together the world's best young minds to explore and understand the economic, political and cultural factors that have contributed to China's increasing importance as a global power, and to make them more effective as links between China and the rest of the world. Blackstone Chairman, CEO, and cofounder Stephen A. Schwarzman has personally contributed over $100 million to the program and is leading a fundraising campaign to raise an additional $500 million from others to endow the program in perpetuity. Schwarzman Scholars has already raised $578 million towards this $600 million goal. The endowment will support up to 200 scholars annually from the U.S., China and around the world in earning a one-year Master's degree in Global Affairs at Tsinghua University in Beijing. Scholars chosen for this highly selective program have demonstrated exemplary leadership qualities and the potential to bridge and understand cultural and political differences. They live in Beijing for a year of study and cultural immersion, attending lectures, traveling, and developing a better understanding of China.