Middlebury College Receives Record Number of Applications for Class of 2023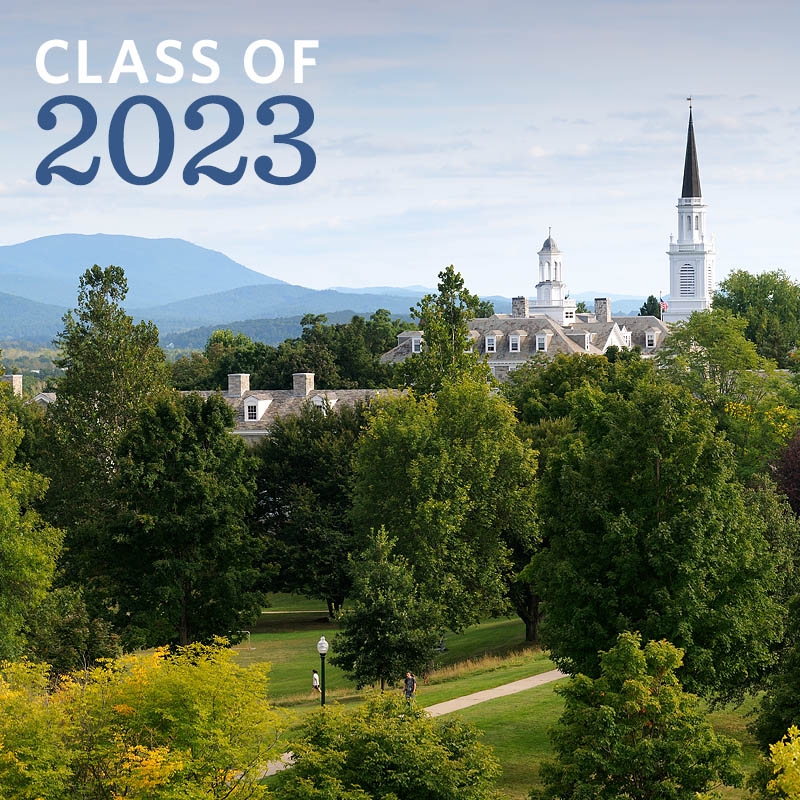 that it had admitted 297 students through its binding Early Decision 1 program.
Dean of Admissions Greg Buckles noted that there were also new record levels of applications from students of color—up 13.9 percent over last year—and international students—up 10 percent.
"We're pleased and appreciative that the numbers remain strong and that students continue to hear positive things about Middlebury and the excellent liberal arts education it offers," said Buckles. "Even more important, we've seen through the applications reviewed thus far that these are the students we're looking for. It's a strong and diverse pool from which to make the exceedingly difficult decisions about which students to accept."
"It's a rewarding experience to read and learn about the talents and passions of these students," said Buckles. "There are those who have already accomplished so much in the sciences, for example, and others who have demonstrated sustained interest in causes ranging from the environmental to politics to caring for the neediest members of our society."
Director of Admissions Nicole Curvin said the growth in applications was particularly strong in the South, where applications rose by 16 percent, and the West, where they were up by 10 percent.
"We've made a particularly strong effort to increase prospective students' awareness of Middlebury in those areas of the country," said Curvin.
Each year, Middlebury College typically enrolls between 610 and 630 students in the fall and another 100 to 110 in February.
This year New York was the top state for applications, with 1,149, followed by California (1,081), Massachusetts (886), Connecticut (339), New Jersey (369), and Illinois (320). The six countries with the most applicants were China, with 628, followed by Pakistan, India, South Korea, Vietnam, and Kenya.
Admissions decisions will be available on a web page for applicants on Saturday, March 23. Letters will be mailed to their homes on Friday, March 22.
For More Information