Middlebury Joins "Call to Action for Accelerating Equitable and Just Climate Solutions"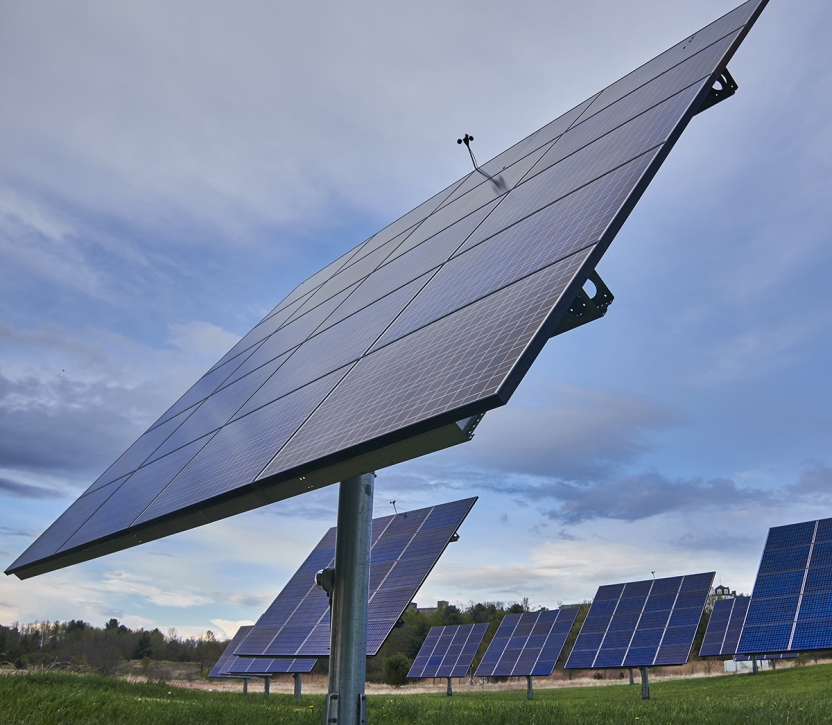 MIDDLEBURY, Vt. – President Laurie Patton has joined with fellow higher education leaders from across the country to endorse the "Call to Action: Guiding Principles for Accelerating Equitable and Just Climate Solutions." The joint declaration, announced at the 2019 Higher Education Climate Leadership Summit in Tempe, Arizona, is in response to recent scientific reports that strongly advise unprecedented action in the next decade to avoid the worst impacts of climate change.
The call provides eight guiding principles for higher education institutions to accelerate climate leadership with socially inclusive initiatives and cross-sector partnerships.
"I am pleased to have Middlebury represented in this initiative, which both underscores the urgency of our challenge and provides practical and achievable actions," said Patton. "It is imperative that we continue our leadership in sustainability, and the guidelines in this call to action align well with our Energy2028 goals."
In late January, Middlebury announced its own ambitious plans to address the threats of climate change. The 10-year Energy2028 plan calls for complete renewable sourcing, cuts in consumption, phaseout of fossil fuel investments, and a focus on educational opportunities.
"The respected scientific community has shown us that the window of opportunity to act on climate change is narrow and it is now," said Tim Carter, president of Second Nature, a sponsor of the summit. "That is why higher education leaders are calling for increased collective action amongst themselves and with other key players in business, government, and local communities to create the kind of transformative, just solutions that match the scale of the environmental challenges at hand."
The guiding principles of the new call to action are as follows:
Energy2028 plan.
For More Information