Jennifer Ortegren Receives NEH Summer Stipend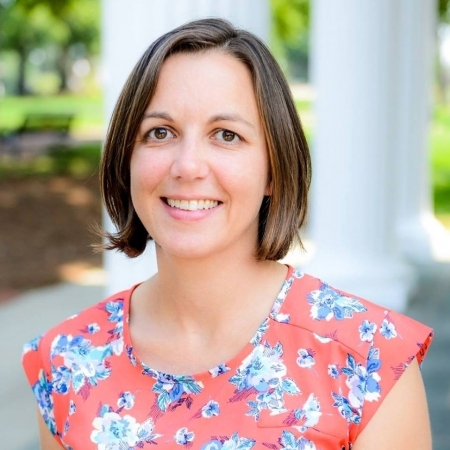 Jennifer Ortegren
MIDDLEBURY, Vt. – Jennifer Ortegren, assistant professor of religion, has been awarded a Summer Stipend from the National Endowment for the Humanities to support her ethnographic research this coming summer on a project titled "New Neighbors, New Muslims: Gender, Class, and Community in Contemporary India."
Ortegren, who teaches courses on religion and class in South Asia, Islam in South Asia, Hindu ethics, and religion and food, is currently working on a book manuscript regarding how upward class mobility in urban India is reshaping both Muslim identity and relationships between Muslim and Hindu communities, with an emphasis on the role of gender in mediating these shifts.
In her project proposal, Ortegren writes that her research "examines how upwardly mobile Muslim families in and around Udaipur—and especially Muslim women—are reconfiguring their everyday and religious lives to form new middle-class identities for themselves and their communities. It analyzes how, in so doing, they are redefining understandings of Islam, and Muslim-Hindu relationships, in contemporary India. It moves beyond narratives of marginalization and conflict to analyze how definitions of gender, religion, and class are formulated anew in rapidly shifting and diverse—but peaceful—contexts."
With the support of the stipend, Ortegren will conduct eight weeks of ethnographic fieldwork in and around Udaipur to continue research in Pulan and determine field sites for a year-long research project to be undertaken during the 2020-2021 academic year.