Spring Symposium Celebrates Students' Work in Arts, Sciences, Humanities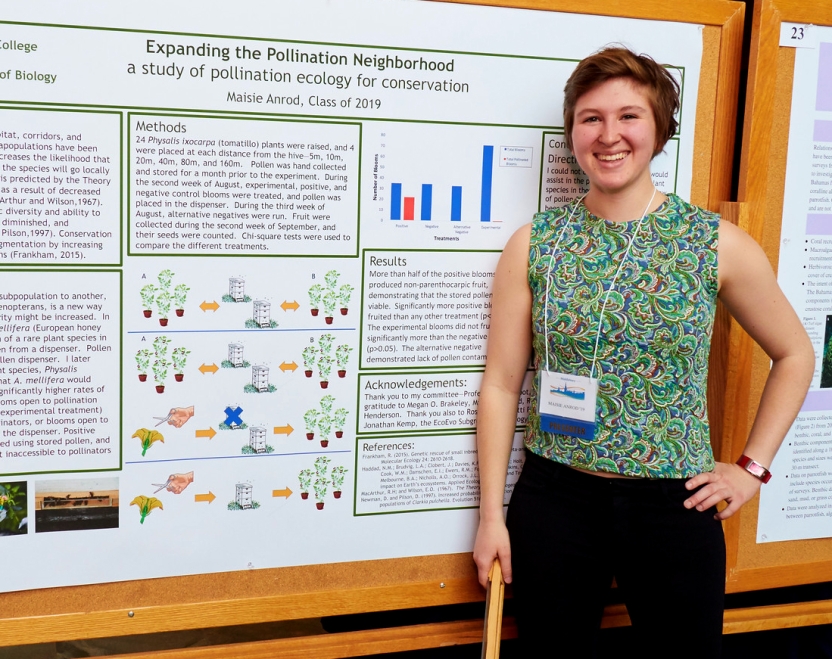 MIDDLEBURY, Vt. – McCardell Bicentennial Hall was teeming with activity on Friday, April 12, as the Middlebury College academic community took a day off from classes to celebrate the research efforts and creative achievements of its students.
The Spring Student Symposium, now in its 13th year, is a daylong celebration of undergraduate work in the arts, humanities, and sciences. One Friday every spring, the students take center stage to share their research, creativity, and intellectual explorations with the entire community.
In Bicentennial Hall, a throng of students crowded around senior Jenna Marotta and her poster titled "The Effect of Social Media on Students' Self Esteem: A Middlebury Analysis." Forty-six of Marotta's fellow students volunteered last fall to participate in her study. First they took the Rosenberg Self-Esteem (or RSE) Scale, an acknowledged tool for assessing an individual's level of self-esteem. Next, her respondents were then divided into two groups: a treatment group that used an online app to limit its social media screen time to 30 minutes per week, and a control group with no screen-time limit.
– Photos by Todd Balfour; reporting by Robert Keren