Middlebury Names David J. Gibson as Vice President for Communications and Marketing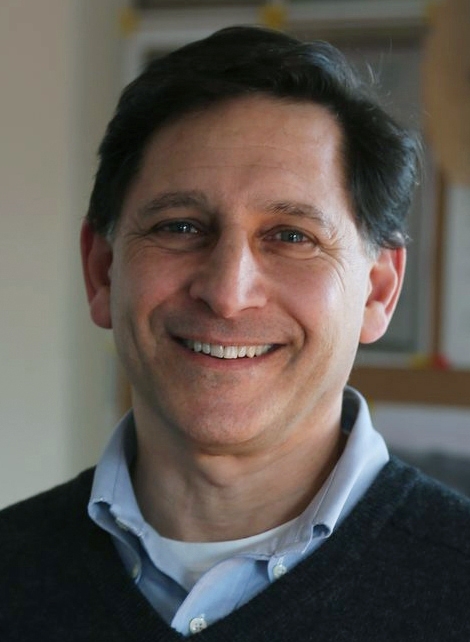 David J. Gibson has been named vice president for communications and marketing.
Middlebury today announced the appointment of David J. Gibson as the institution's new vice president for communications and marketing, starting July 1. Gibson brings to Middlebury more than 30 years of experience working in higher education and nonprofit communications, most recently as chief creative officer at Hampshire College.
At Middlebury, Gibson will oversee news and media relations, internal communications, web strategy, social media, marketing, publications, and creative services.
"I couldn't be more pleased with this appointment," said President Laurie Patton. "Our search process was rigorous and wide-ranging—and resulted in our finding a leader with deep experience in and passion for higher education, courage in embracing its current challenges, great listening skills, and affinity for the Middlebury community. I hope everyone will join me in welcoming David and his partner, Amy Stockman."
"I've appreciated Middlebury from afar and admire the Middlebury people I've known and worked with over the years," said Gibson. "Like the institution, they have heart, purpose, and an expansive view of the world. The more I learn about Middlebury, and I have much to learn, the closer I'm drawn in—excited to join a community at the forefront of higher education and engaging the truly important issues of our time. I can't wait to get started."
At Hampshire, Gibson built a communications and marketing program that differentiated the college from its peers and brought deeper engagement with its stakeholders. With his team, he reconstituted the media relations effort, introduced leading-edge digital marketing practices, and developed a creative sensibility that matched the school's character. During the past year, as Hampshire faced severe challenges to its business model, he worked closely with the president and board in navigating the ongoing crisis.
Prior to his appointment at Hampshire in 2015, Gibson served as vice president of strategic communications and creative services at the international consulting firm Grenzebach Glier and Associates, working with such clients as the London School of Economics, the New York Philharmonic, and the Philadelphia Museum of Art.
He previously led advancement communications divisions at MIT and Dartmouth, crafting and directing communications strategy in support of capital campaigns that exceeded $1 billion at each institution.
Gibson began his career in higher education at Northeastern University, where he won numerous awards as editor of the institution's magazine. He subsequently was appointed editor and publisher of Cornell Magazine, where he and his team were twice selected as winners of the Sibley Magazine of the Year. Gibson is also a former managing editor of Yankee Magazine, where he helped the publication earn its first National Magazine Award nomination for reporting.
Gibson succeeds Bill Burger, who left Middlebury in April.