Middlebury Sophomore Named a Udall Scholar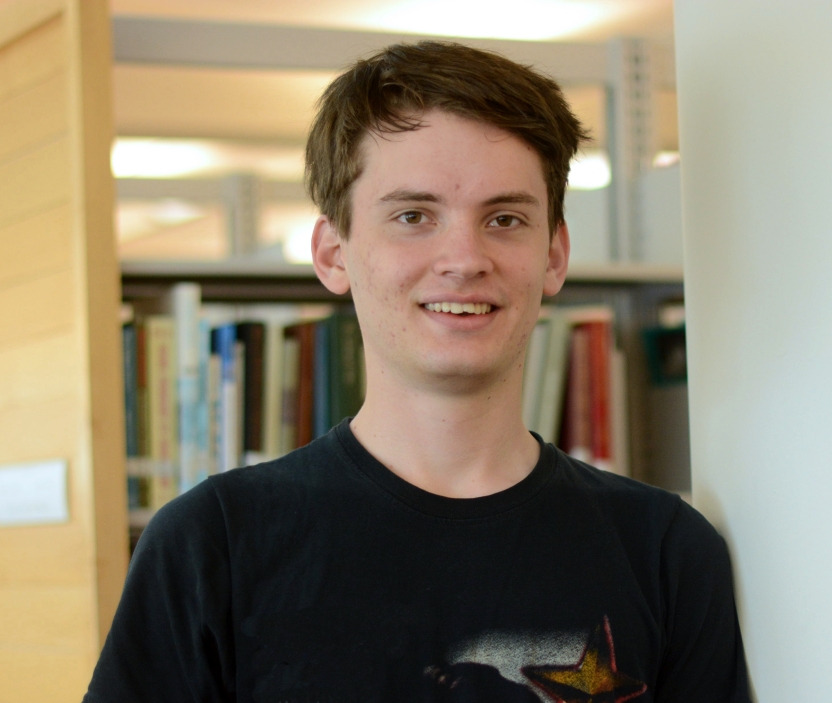 MIDDLEBURY, Vt. – Middlebury sophomore Oscar Psychas of Gainsville, Fla., has been selected as a 2019 Udall Scholar in recognition of his efforts to inspire and empower others to celebrate and protect their natural environment.
Psychas is the cofounder of The Wild Middlebury Project, a student-led organization that collaborates with conservation groups and K-12 students in Vermont to study and safeguard the natural surroundings. With about 25 active members, the organization has mentored high school students conducting conservation projects, established a salamander habitat monitoring station, and has piloted outdoor learning experiences.
As Middlebury's first Udall Scholar selected since 2012, Psychas will receive a $7,000 scholarship grant and an invitation to participate at a weeklong assembly of Udall Scholars in Tucson, Ariz., in August 2019. On the agenda will be sessions concerning public service, the environment, and Native American health care and governance.
Psychas has expanded upon the success of the Middlebury project to create the model for a new type of environmental club so young people anywhere in the world can connect with and protect their environment. Called The Wild Hometown Project, its core activities are: connecting with nature through outdoor activities, understanding the fragility of nature and the importance of conservation, collaborating with nearby conservation groups, and activating the potential of young people to serve as ambassadors for nature and its future.
A double major in environmental studies and geography, Psychas was one of 55 scholars selected from the more than 400 applicants in the categories of health care, the environment, and tribal public policy. In his application, Psychas said his career goal "is to inspire and empower youth and communities to celebrate and protect their water and land ecosystems through outdoor education, hands-on conservation management, and advocacy."
Psychas has long been concerned about the environment. In high school he founded a project inspired by the Native American practice of designating one council person to speak about the concerns of people living seven generations from now. "In this century of unprecedented environmental challenges," Psychas says, "our generation has the responsibility to our 'seventh generation' to advocate now for action on environmental issues that pose an existential threat to nature and to our future."
The Morris K. and Stuart L. Udall Foundation was established by the U.S. Congress in 1992 to honor the Udalls' lasting impact on this nation's environment, public lands, and natural resources, and their support for the rights and self-governance of American Indians and Native Alaskans.
In addition to its undergraduate scholarship program, the foundation also supports a Congressional internship, the Native Nations Institute, a Parks in Focus program, the Udall Center for Studies in Public Policy, and the U.S. Institute for Environmental Conflict Resolution.