College Welcomes 19 Faculty and Staff Members to 25-Year Club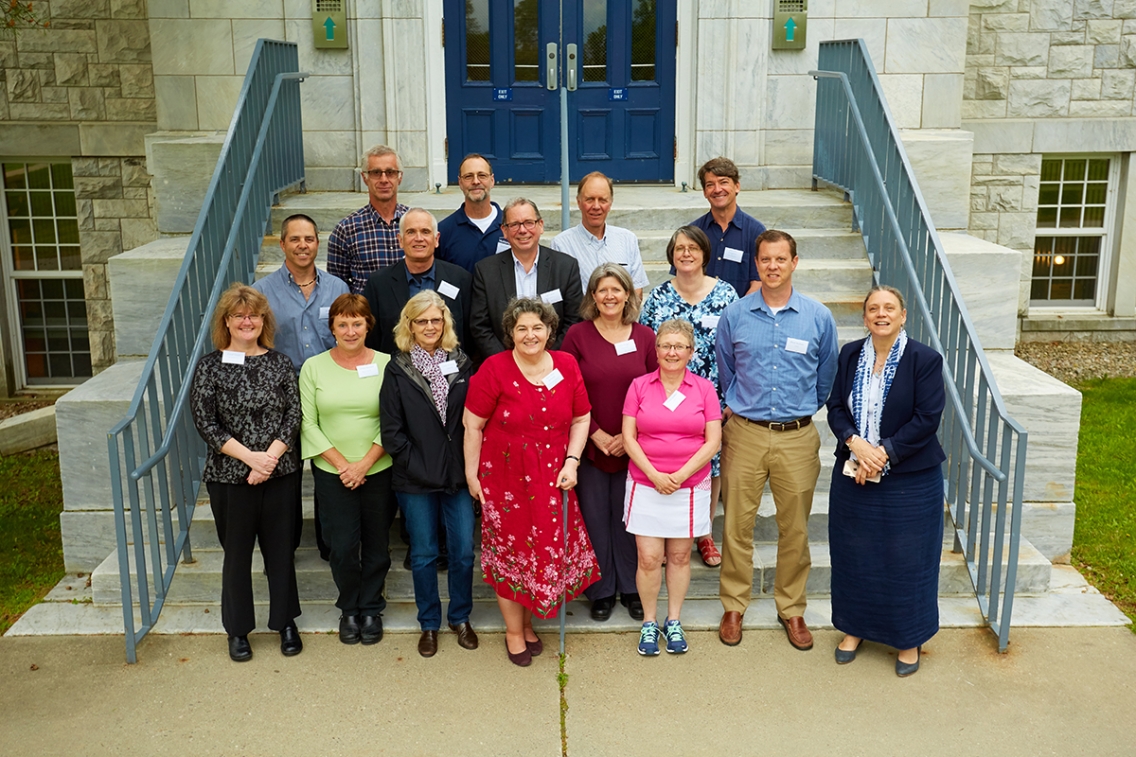 The newest members of the 25-Year Club. Front row (l-r): Carol Grant, Linda Quesnel, Cindy Wemette, Mary Ellen Bertolini, Vickie Backus, Brad Nadeau, President Laurie Patton. Second row (l-r): Eric Leno, Thomas Moran, Jeff Cason, Amy Briggs, Michele McHugh. Back row (l-r): Dzavid Mahmuljin, Dean Mandigo, Wayne Hall, Matt Longman. Not pictured: Stewart Lane, Mari Price, Marjorie Robbins, Mark Williams
MIDDLEBURY, Vt. – President Laurie Patton welcomed 19 new faculty and staff members to Middlebury's 25-Year Club at a reception on Monday, June 3, at McCullough Student Center. The newest members, which include six faculty and 13 staff, joined past members for a combined group photo that included 92 25-year-club members.
Since its founding during President James Armstrong's administration, the 25-Year Club has grown to well over 300 members who have completed 25 years of service to Middlebury.
This year's new members include:
Vickie Backus (Biology), Mary Ellen Bertolini (Writing Center), Amy Briggs (Computer Science), Jeffrey Cason (Provost), Carol Grant (Advancement), Wayne Hall (Facilities Services), Stewart Lane (Media Services), Eric Leno (Facilities Services), Matthew Longman (Wonnacott Commons), Dzavid Mahmuljin (Facilities Services), Dean Mandigo (Facilities Services), Michele McHugh (Library Acquisitions), Thomas Moran (Chinese), Bradley Nadeau (Athletics), Mari Price (Academic Coordinator), Linda Quesnel (Advancement), Marjorie Robbins (Art Museum), Cindy Wemette (Controller's Office), Mark Williams (Political Science)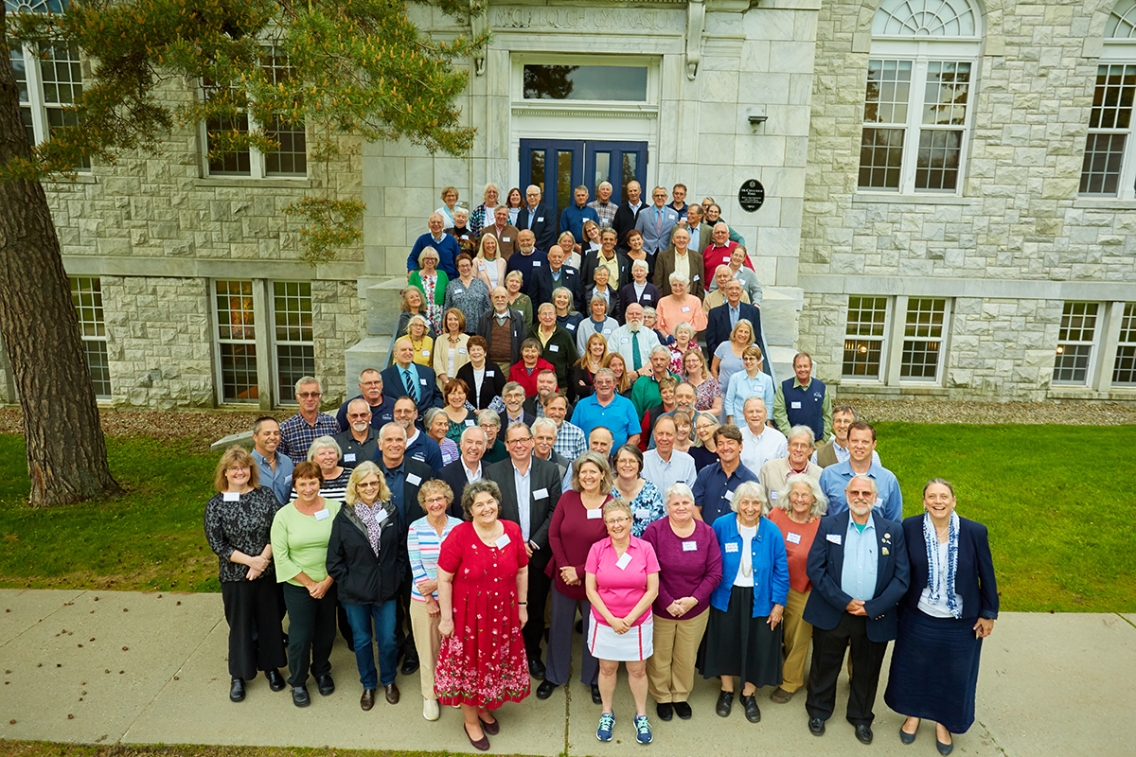 Ninety-two new and previous members of the 25-Year Club gathered on the steps of McCullough Student Center for a photo with President Laurie Patton on June 3.