Major NSF Grant Will Fund Research on Marine Protected Areas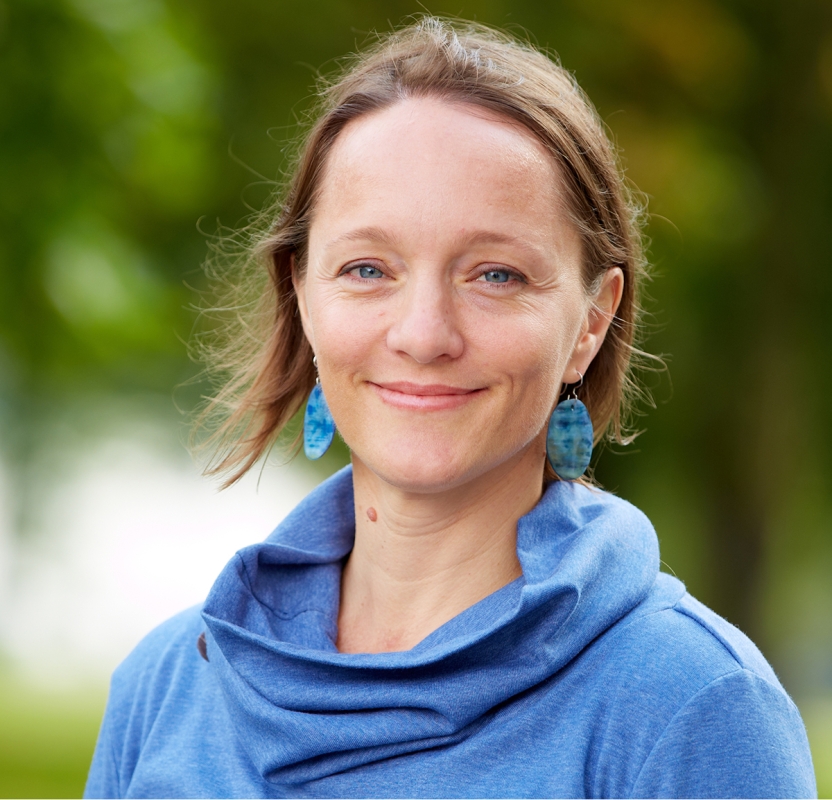 MIDDLEBURY, Vt. – Assistant Professor of Environmental Studies Mez Baker-Médard has been awarded a grant from the National Science Foundation's Dynamics of Integrated Socio-Environmental Systems program. The $600,000 grant will support her project, titled Socio-Ecological Feedbacks of Marine Protected Areas: Dynamics of Small-Scale Fishing Communities and Inshore Marine Ecosystems, which she will conduct in partnership with co–principal investigators Easton White from the University of Vermont and Elizabeth Fairchild from the University of New Hampshire, as well as colleagues at the Marine Sciences and Fisheries Institute in Madagascar.
The five-year study, which will provide numerous opportunities for Middlebury undergraduates to participate, will examine the social and ecological forces that determine the effectiveness of marine protected areas (MPAs)—zones with restricted human activity to protect natural or cultural resources. The team will focus their work on the waters around Madagascar, which is known for both its biodiversity and its high species extinction rates. The island nation recently committed to triple the number of marine areas under protection. At the same time, the country has seen an increase in marine exports, especially tuna, shark, octopus, sea cucumber, and shellfish.
"We plan to look at the relationships among ecosystem health, community involvement in managing the MPAs, and fishing practices and priorities," said Baker-Médard. "Understanding how these different aspects of fisheries management interact will enable us to better understand socioecological systems in general."
Madagascar's MPAs are governed by some combination of international nongovernmental organizations, governmental organizations such as Madagascar National Parks, community fishing associations, and, in some cases, private companies. Baker-Médard notes that MPAs vary widely in their ability to engage local communities in adhering to MPA restrictions.
"We'll be tracing the complex constellation of local, national, and international organizations and interests that are embedded within the planning, implementation, and management of each marine protected area," said Baker-Médard.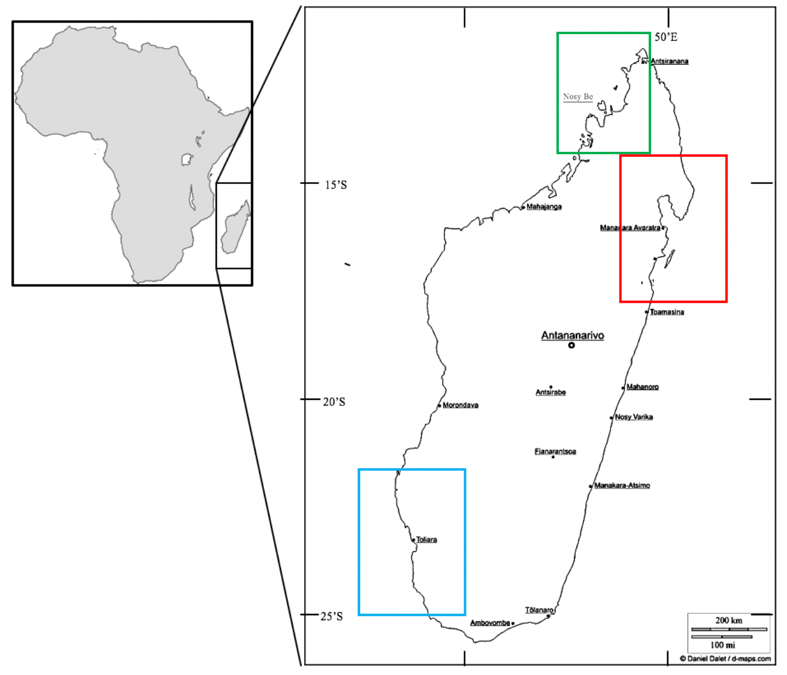 A map of Madagascar shows marine protected areas that will be the focus of NSF-funded research by Prof. Mez Baker-Médard.
Given the recent exponential growth in marine protected areas in the United States and around the world, coupled with the current economic emphasis of making fisheries production more sustainable globally, this research comes at a particularly important moment in the trajectory of marine conservation, says Baker-Médard. She expects the research will provide critical information for organizations funding and implementing conservation globally, and will contribute to the growing body of applied scholarship investigating the link between natural resource management strategies and socioecological outcomes.
"Because we'll focus on local participation in natural resource management, this research will illuminate ways in which the application of rules regarding resource use, and strategies for conservation, can be more equitable," said Baker-Médard.
The research team will focus on 10 MPA sites around the island—primarily fishing villages with a wide range of community involvement. Over the course of the study, the researchers will quantify fish sizes and populations within the MPAs, quantify harvest production, assess levels of community engagement, and use the data to build a model that will allow them to simulate different scenarios.
"For example, if we can improve community engagement by working specifically with community elders, or women, how will that affect overall dynamics?" said Baker-Médard. "We will use the model to make specific recommendations to improve sustainable harvest practices and better protect marine ecosystems."
Middlebury undergraduates will work with graduate students from UVM and Madagascar's Marine Science Institute in the study, both on-site during the summer months, and in labs back in Middlebury.
"One of the most exciting aspects of this research is the collaboration between these students, which will provide a unique, in-depth, cross-cultural, research experience," said Baker-Médard. "Students will be an integral part of the project, collecting ecological and social data in Madagascar, as well as processing and analyzing these data once back on campus."
The study officially begins in fall of 2019. For more information, visit the NSF website.