New England Review Features Story by Award-Winning Writer Castle Freeman Jr.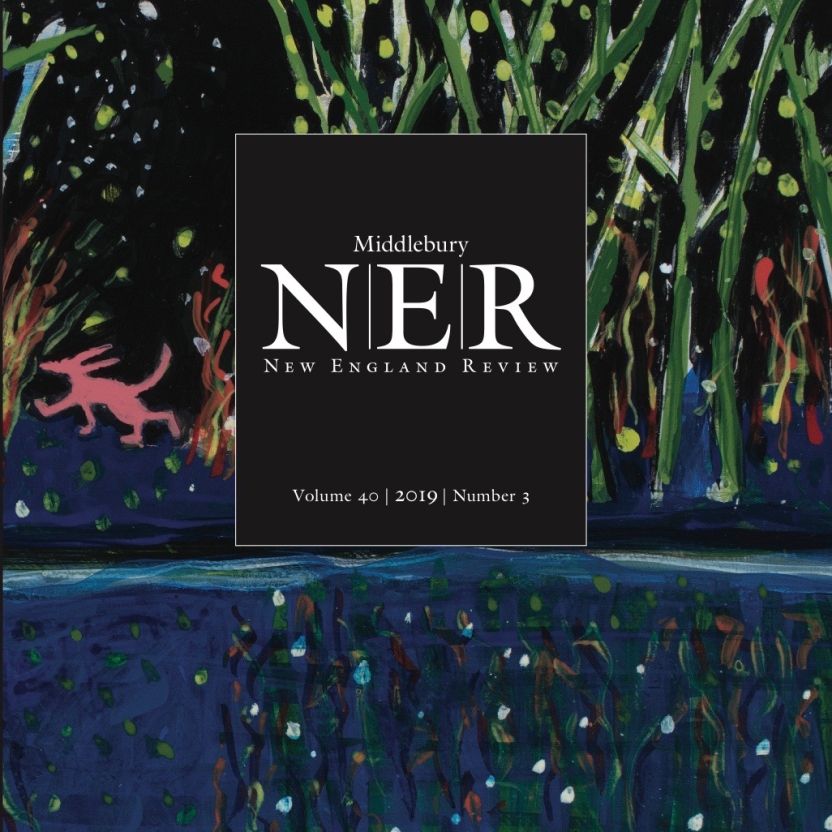 MIDDLEBURY, Vt. – New England Review's fall issue highlights new literary writing and translations from over 25 new and established authors. Essays in this issue consider contemporary photography, the story of Mary and Martha from the Gospel of Luke, an attempt at repatriating inherited Native objects, and a father's encounter with racism during a medical emergency.
Fiction newcomers Sharbari Zohra Ahmed and D.J. Thielke are joined by longtime NER contributors Robert Oldshue and Castle Freeman Jr., winner of the Vermont Art Council's 2019 Walter Cerf Medal for Outstanding Achievement in the Arts.
Poets include Vermont writer Kerrin McCadden, Bread Loaf School of English alumnus Ralph Sneeden, and Bread Loaf Writers' Conference Fellow Keith Leonard. Featured translations are John Kinsella's new rendering of Rimbaud's Season in Hell and Fiona Sze-Lorrain's first English translation of a story by Swedish artist Greta Knutson.
New England Review will also sponsor three literary events this fall:
Reading: On Thursday, October 10, at 7 p.m., the Vermont Reading Series will present poets Sarah Wolfson and Sara London, essayist Emily Arnason Casey, and Rahat Huda '21 at the Vermont Book Shop.
NER Out Loud: On Friday, November 8, at 7:30 p.m., in the Dance Theatre of the Mahaney Arts Center, the sixth annual NER Out Loud, in collaboration with Oratory Now, will bring Middlebury students to the stage, reading poems and stories from NER.
Reading and Reception: On Thursday, November 14, at 4:30 p.m., in collaboration with the Creative Writing Program, NER will host a reading and reception with new faculty Spring Ulmer and Megan Mayhew Bergman in the Abernethy Room of the Axinn Center.
Samples of the new issue of the New England Review and more information about the magazine, its podcast, and events can be found on the NER website (www.nereview.com), and subscriptions are available online at www.nereview.com/subscribe.
Published by Middlebury College, New England Review is a nationally recognized literary journal that cultivates artistic excellence and innovation in contemporary writing and engages readers deeply in the literary arts through its quarterly publication, dynamic web presence, and public reading series.