Author Carolyn Finney Joins Middlebury as Scholar in Residence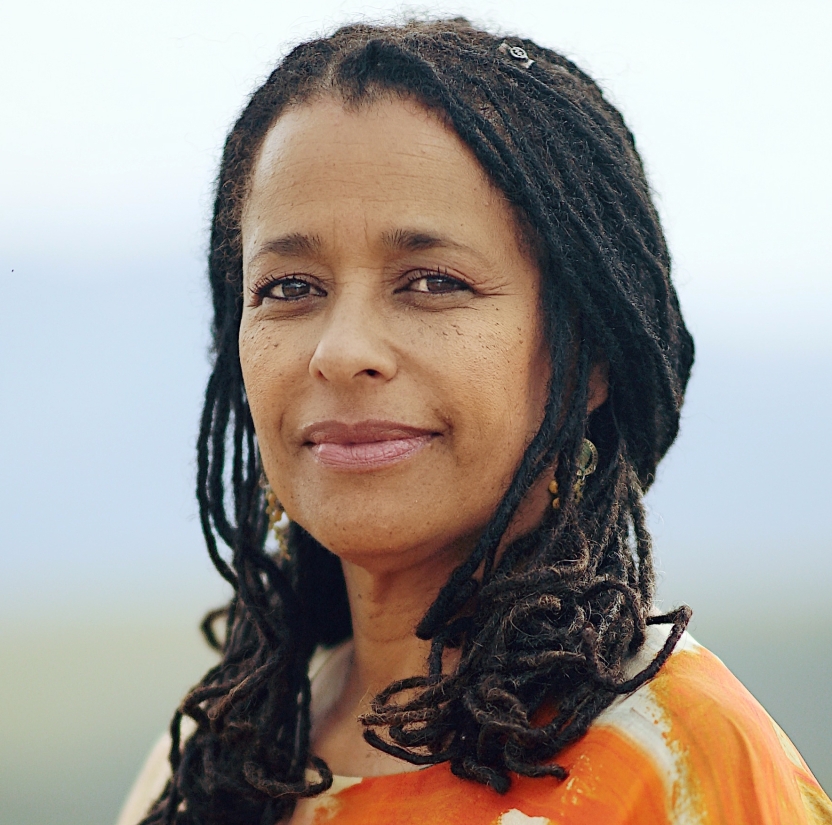 MIDDLEBURY, Vt. – The author Carolyn Finney has begun a two-year appointment as scholar in residence, the Office of Environmental Affairs announced. Finney, who wrote Black Faces, White Spaces: Reimagining the Relationship of African Americans to the Great Outdoors, is also an artist, a cultural geographer, and an active voice in the climate justice movement. Sierra described Black Faces, White Spaces as a "must-read for those who hope to make the parks matter to diverse populations." Finney's creative and academic work address representation, equity, and inclusion in the current environmental moment.
"As an academic and an activist, a scholar and an artist, Carolyn is a once-in-a-generation change agent," said Nan Jenks-Jay, dean of environmental affairs. "She fills an intellectual void in the climate conversation and raises an urgent call to action on pressing issues. Carolyn is not merely smart enough to identify the movement's challenges and shortcomings—she is brave enough to lead us in addressing them."
As a facilitator, Finney works with groups and individuals to develop awareness around why environmental inequalities arise, how they are systematically maintained, and how to begin dismantling them. She challenges institutions to examine the way privilege informs who gets to speak on environmental issues, and in turn shape policy and action. Her Middlebury residency will enable her to collaborate with students, faculty, and staff on initiatives across campus, including Energy2028.
"We know that justice and equity are central to achieving this goal," said Dan Brayton, professor of English and American literatures and director of the Environmental Studies program. "We look forward to collaborating with Carolyn Finney on a host of new initiatives across Middlebury."
A former Fulbright Scholar who has held positions at the University of Kentucky and the University of California, Berkeley, Finney has lectured, taught, and engaged faculty, staff, and students at dozens of institutions in recent years. In 2016, she delivered Middlebury's annual Scott A. Margolin '99 Lecture in Environmental Affairs, titled "Radical Presence: Black Faces, White Spaces, and Other Stories of Possibility." In her talk, she explored the complexities and contradictions of the African American environmental relationship, and considered the power of resistance and resilience in the emergence of creative responses to environmental and social challenges in our cities and beyond.
More recently, Finney has expanded her career and practice beyond academia to work with various organizations such as the National Park Service, outdoor retailers, the Kentucky Foundation for Women, the National Forest Foundation, Sustainability Guild Boston, Spitfire Strategies, and the documentary film Driving While Black: African Americans on the Road in the Era of Jim Crow, directed by Ric Burns and produced by Steeplechase Films.
"I am thrilled to be here at Middlebury, ready to do some good work with lots of great folks," said Finney. "And I feel immense gratitude for this opportunity to be in relationship with people here, on this land, in this moment. Who knows what will emerge?"
Finney's residency is sponsored by a broad coalition of College programs and centers, including the Franklin Environmental Center, the Office of Environmental Affairs, and the Program in Environmental Studies. Like other Scholars in Residence, Finney will continue to pursue her own creative projects, including a work of literary nonfiction and a performance piece about John Muir, using Vermont as a home base and source of artistic inspiration.