Keegan Callanan Confirmed to National Council on the Humanities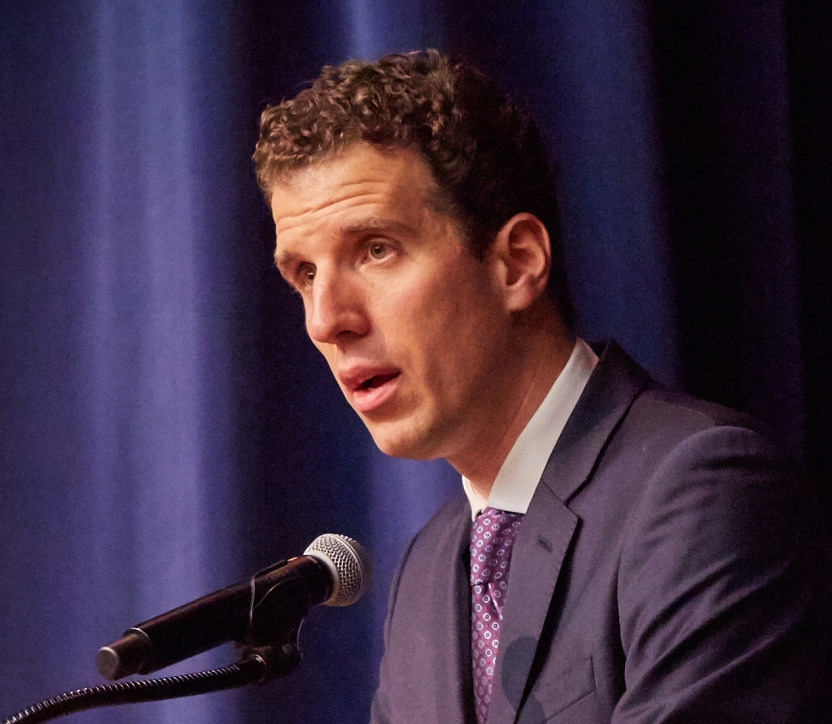 MIDDLEBURY, Vt. – Associate Professor of Political Science Keegan Callanan has been appointed to the National Council on the Humanities, a board of 26 private citizens that advises the chairman of the National Endowment for the Humanities. He began his six-year term in September.
"I look forward to contributing to the endowment's efforts to identify and support the most promising new projects and initiatives in humanities research and education," said Callanan. "The NEH occupies a special place in the humanities grant-making world because it is funded by the American taxpayer. This seems to impose a special responsibility on the fiduciaries of the endowment to ensure that the grants support work of the highest caliber."
Callanan, who teaches courses in the history of political philosophy and contemporary political theory, said the White House Presidential Personnel Office contacted him in 2018 to ask for an interview, which led to his nomination to NCH. The Senate Committee on Health, Education, Labor, and Pensions has jurisdiction over the nomination process, which took 12 months. Callanan was sworn into his new role in August.
NEH is an independent federal agency created in 1965 and one of the largest funders of humanities programs in the United States, typically making grants to cultural institutions, such as museums, archives, libraries, colleges, universities, public television and radio stations, and to individual scholars.
Callanan will meet with NCH three times a year in Washington, and occasionally by teleconference, to evaluate and make final recommendations to the chairman regarding NEH grants and programs.
Callanan is a graduate of Bowdoin College and earned his MA and PhD from Duke University. He arrived at Middlebury in 2012 as a visiting assistant professor. In 2014 he was promoted to assistant professor and received tenure in 2019. In 2018 the Cambridge University Press published his book Montesquieu's Liberalism and the Problem of Universal Politics, and his Cambridge Companion to Montesquieu, coedited with Sharon R. Krause, is under contract and forthcoming.