Middlebury Chapter of Phi Beta Kappa Inducts 13 New Members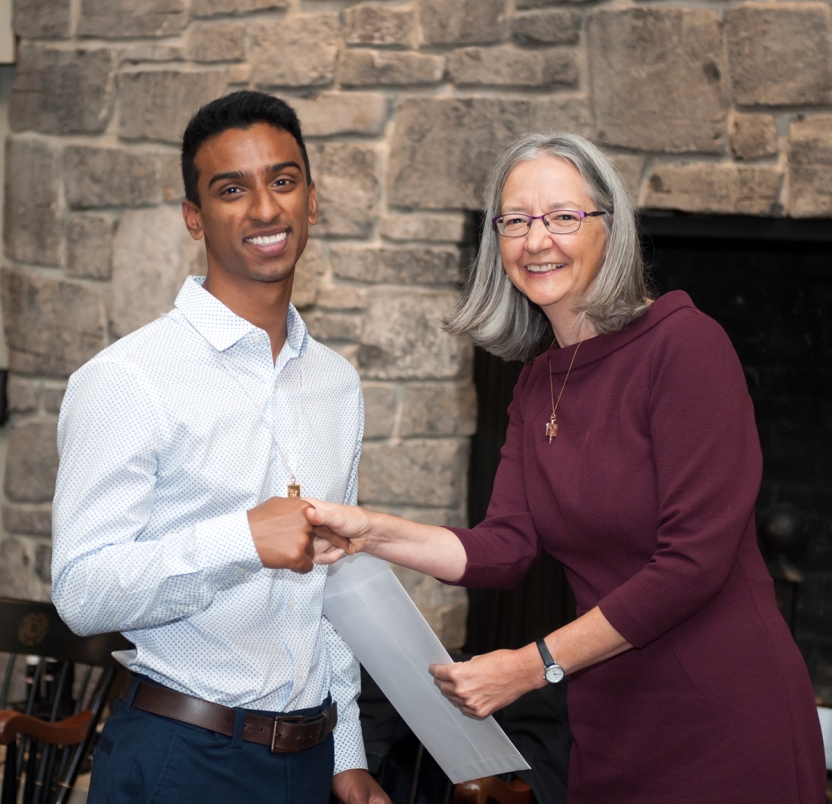 MIDDLEBURY, Vt. – The Middlebury College Phi Beta Kappa chapter inducted 12 students as new members at a ceremony at the College's Kirk Center on Saturday, September 28. The ceremony and reception took place over Middlebury's Fall Family Weekend. One student, Holly McShan '19.5, was unable to attend.
The newest inductees include Julia Beck '19.5, Yanchao Dai '20, Jacob Ellen '20, Winslow Ferris '20, Sarah Kavoogian '20, Haley McCreary '20, Holley McShan '19.5, Nicholas Mosier '20, Sarah Nelson '20, Katherine Novey '20, Matthew Ravichandran '20, Angus Warren '20, and Anna Willig '20.
The new inductees qualified to be Phi Beta Kappa members based on their academic records for the past three years.
At the ceremony, each of the students wore a historic Phi Beta Kappa key from alumni, the oldest of which is the Jeremiah Atwater key, dating back to 1793.
Additional members of the senior class will be elected to Phi Beta Kappa in May, on the basis of their academic work during the last four years.
Phi Beta Kappa, founded in 1776, is the nation's oldest academic honor society. The Middlebury College chapter, the Beta chapter of Vermont, was established in 1868 and is the 13th oldest Phi Beta Kappa chapter in existence.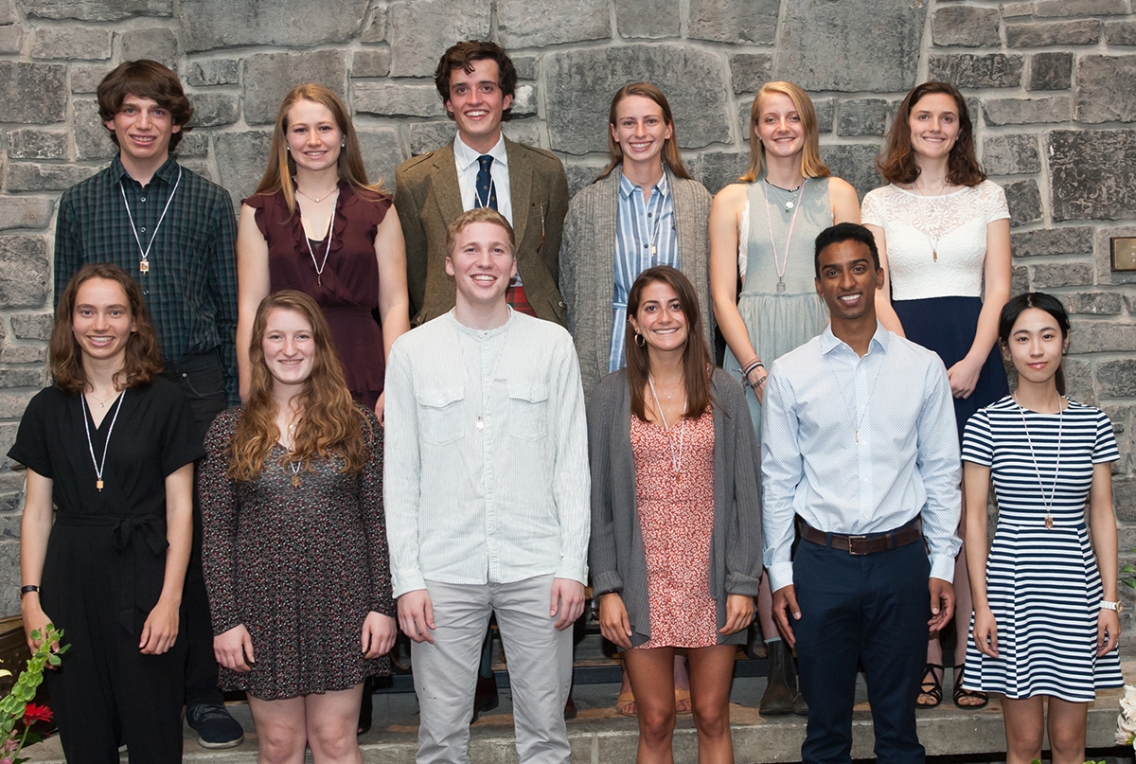 Front row, from left: Winslow Ferris, Katherine Novey, Jacob Ellen, Sarah Kavoogian, Matthew Ravichandran, Yanchao Dai
Back row, from left: Nicholas Mosier, Haley McCreary, Angus Warren, Anna Willig, Julia Beck, and Sarah Nelson
Missing: Holley McShan
Photo: Jennifer Kiewit