Barney Hodges '91 Named Assistant Manager of Rikert Nordic Center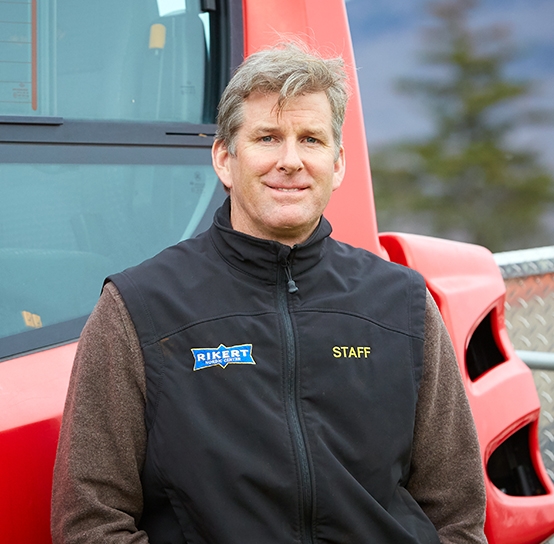 Barney Hodges '91
MIDDLEBURY, Vt. – Middlebury has named Barney Hodges '91 the new assistant manager of Rikert Nordic Center, the cross-country ski area located at Middlebury's Bread Loaf campus in Ripton, Vt. In his new position, which he began in October, Hodges will oversee Rikert's staff and direct its programs. Hodges has been extensively involved in the Nordic ski community for more than 40 years and has deep ties to Rikert. Named an All-American as a member of the Middlebury College ski team, he has also served as a youth and high school ski coach, event organizer, and club leader.
"Nordic skiing is my passion and I am excited to apply all of my skills to my new position," said Hodges, a third-generation apple farmer who is also the owner of Sunrise Orchards, a 200-acre apple orchard, in Cornwall, Vt.
"Barney is going to be an excellent leader of our Rikert team," said Mike Hussey, general manager of Middlebury's ski areas–Rikert and the Middlebury Snow Bowl. "He brings a wealth of knowledge about Rikert and Nordic skiing to the position as well as skills he's developed operating and growing a small business for many years."
Both Hodges and Hussey said they are looking forward to March 2021, when Middlebury College will host the 2021 NCAA Division 1 Skiing Championships at Rikert and the Snow Bowl.
Hodges shepherded a local club based at Rikert–Frost Mountain Nordic–from a grass roots organization to a thriving community club with more than 100 members and a culture that emphasizes fun, family, and community. He has also organized or served as a volunteer at Nordic ski events at Rikert, including the Bill Koch Festival, Frost Mountain Nordic Grand Prix, U-16 Championships, Eastern High School Championships, Middlebury Carnival, and four Eastern Cups. Last winter he worked part-time there as a trail groomer so he is familiar with the work required to maintain ski trails as well.
In recent years, Rikert has moved to the forefront of Vermont's cross-country ski industry with the 2013 installation of five kilometers of snowmaking, the creation of an FIS-certified race course, the addition of more terrain for skiing, the hosting of the 2013 NCAA championship, and the welcoming of snowshoeing and fat-tire cycling enthusiasts. All of Rikert's instructors are now PSIA-certified to teach cross-country skiing, and the Nordic ski lodge is expanded and much improved.
Rikert Nordic Center
Rikert Nordic Center offers more than 55 kilometers of skate and classic skiing, snowshoeing, and fat biking nestled in the heart of the Green Mountain National Forest. The trails for every level of ability, from beginners to experts, lead through forests, old farm fields edged by stone walls, along babbling brooks, and even past Robert Frost's summer cabin. The Nordic Center is fully ADA accessible, offers a full-service rental shop, and a PSIA certified ski school. A wood stove, food, and warm beverages add to the cozy atmosphere. Rikert's 5-kilometer state-of-the-art snow making system allows for a jump on early season skiing on the Tormondsen Family Race Course. This FIS certified homologated course, designed by renowned trail designer and Middlebury alumnus John Morton, is the home of the Middlebury College Panthers. From beginners to experts, Rikert Nordic offers visitors the space to enjoy winter in Vermont at their own pace. Rikert is just 12 miles east of Middlebury on Route 125 and one and one-half miles west of the Middlebury Snow Bowl.