New England Review Explores Themes of Heritage and Identity in Winter Issue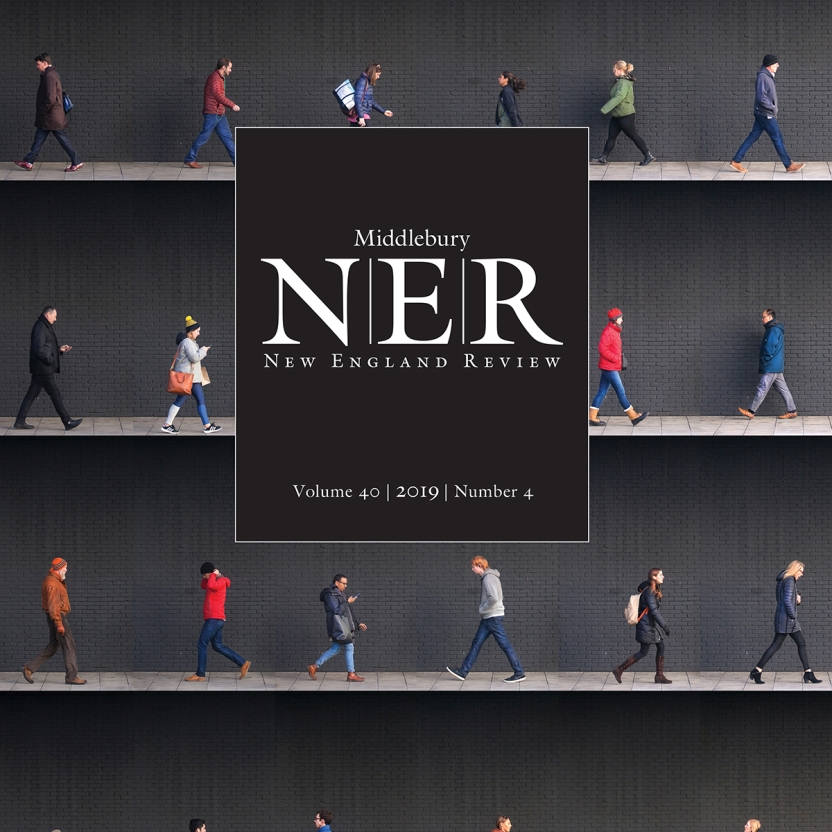 MIDDLEBURY, Vt. - Among the highlights of the winter issue of New England Review—released in print and ebook editions—are two debut short stories, 13 poets new to NER, and an extensive interview with playwright John Guare. Nonfiction includes three "Reports from American Places," exploring the legacy of the South; a search for clues among Amelia Earhart's poetic fragments; and a personal look at an amateur writing group in Davenport, Iowa. Among the poets are Jan Beatty, Rohan Chhetri, Kathy Fagan, Dean Rader, Shang Qin (translated by Alex Turner), and M. A. Vizsolyi. Fiction writers returning to NER are Kirstin Allio, Joel Fishbane, and Sharon Solwitz. Authors explore heritage and inheritance, the legacy of language, and the enduring power of place.
New England Review also recently released a new episode of its podcast, NER Out Loud, hosted and edited by Middlebury College summer interns Rahat Huda '21 and Leila Markosian '21. Katie Marshall '21 reads the poem "Lark" by Corey Marks, and Zachary Varricchione '21 reads the short story "Indoor Animals" by Noah Bogdonoff, both published by NER and read under the direction of Assistant Professor of Theater Dana Yeaton. The NER Out Loud podcast began as a spin-off to the live annual event featuring student actors, and has grown to include a Vermont Writers Series, in which NER authors who live in Vermont read their own work.
Samples of the new issue of the New England Review and more information about the magazine, its podcast, and events can be found on the NER website. Subscriptions are available online.
Published by Middlebury College, New England Review is a nationally recognized literary journal that cultivates artistic excellence and innovation in contemporary writing and engages readers deeply in the literary arts through its quarterly publication, website, and public reading series.